5 Of The Best Free Stock Photo Sites, Plus How To Pick The Perfect Image For Your Article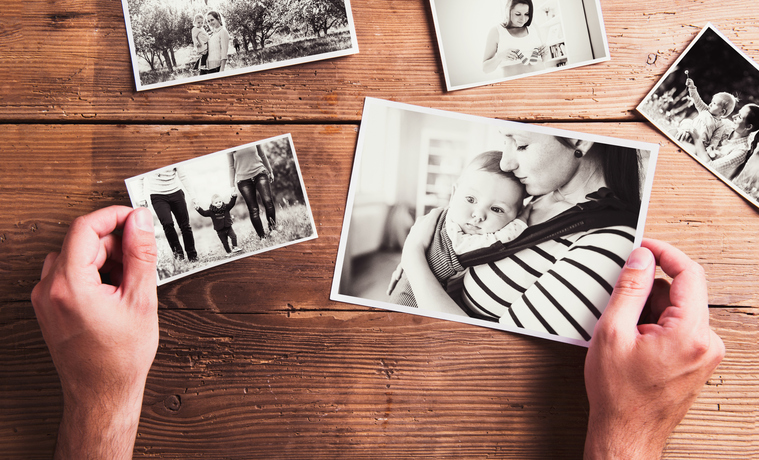 When it comes to reaching your audience and attracting potential new clients to your site and services, your blog posts and website articles are major selling points. And writing pieces on your work or subjects that you're passionate about are one of the best ways for you to connect with clients and interest others in what you do. The question is, can the perfect image help?
Absolutely, and here's why.
For some, despite being savvy in their area of expertise and writing fun, conversational pieces for their sites, it's difficult to get engagement in those areas. Unfortunately, as wonderful and informative as your writing is, it needs a "catch" to get people's attention to it. The perfect image is often what's missing and is the only difference between an article that gets tons of clicks, and one that gets very few.
The saying, "You shouldn't judge a book by its cover" is both simultaneously true and also complete nonsense. No, you really shouldn't judge a book by its cover… but you know for a fact that every person with a set of good eyes is going to, whether they mean to or not.
Vision makes up the greatest portion of our sensory input, meaning that we rely more on sight than any other sense that we use. So engaging someone's sight and catching their eye when it comes to your work is a hugely beneficial factor.
For this reason, it's important to have an understanding of using stock photos and actually implementing that knowledge alongside your gorgeously written piece.
You, your writing, your website, your social media pages, and any images associated with them are all a part of the same overarching concept: your brand.
Learning how to brand yourself is one of the best steps you can take for yourself in a business. Branding yourself is a huge part of a successful marketing strategy. Think about the brands that you know and use. For a fair majority of them, you can likely recall colors, symbols, or the whole logo of items that you use every day or places you shop at.
And one of the best ways to get your own "brand recognition" is to spend time making sure that the articles that accompany your writing are visually appealing and as on-brand as possible.
Here are 5 ways to make sure you're choosing the perfect image for your articles:
Don't use plain stock photos.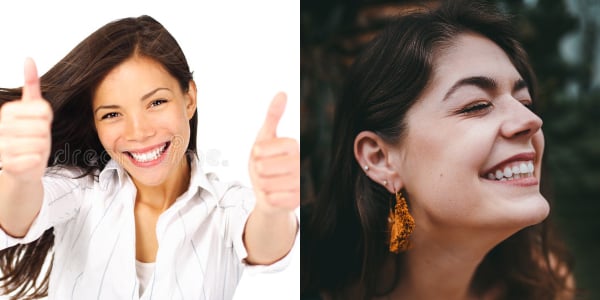 In the images above, which one is more appealing? The stock photo on the left, or the photo on the right?
When it comes to your own writing, make sure that you're not using stock photos with plain white/blurry backgrounds, or worse—that still have the stock image logo on top of them!
Stock photos are often over the top, and the body language in them is also extremely "posed," which can lead to the context of the image becoming lost.
And the white backgrounds or the too-bright light source (because they were taken in a studio on a backdrop and not in an actual place somewhere) can convince potential readers that your article isn't worth reading—something you definitely don't want! It's best to stay away from these types of stock photos at all costs.
Use images that focus on people, not just body parts.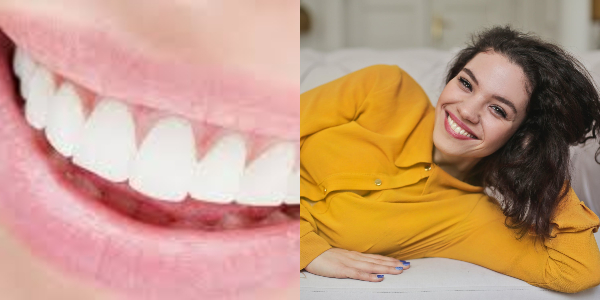 Images containing people actually do better than just pictures of random body parts. To help choose the best picture for your piece, pick one that's as dynamic as possible. Use every element of the photo to help capture someone's attention and draw them in.
Photos of people smiling are more inviting, so if your article's topic would fit with someone smiling, don't be afraid to put them front and center, making eye contact, facing the camera.
Articles with eye contact typically do better than those without. It can denote trust, intimacy, and is usually the first step in persuading someone. Your article images are a representation of the topic you're discussing, your brand, and your level of honesty and trust. It can also increase clicks into your piece!
Let colors do the advertising for you!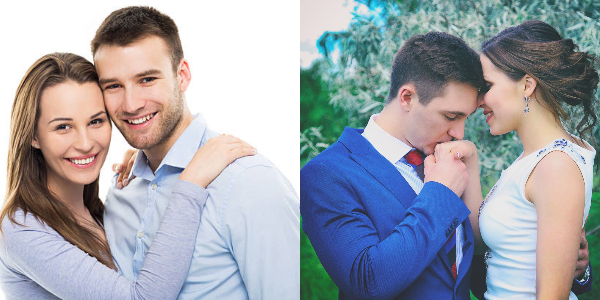 Think of how fast food companies brand themselves. They use colors associated with hunger to draw your eye—and your tummy! This type of advertising is so subtle that people don't even realize that they're being affected by it.
Color is an amazing part of sight and the world in general. If you're choosing images that are monotone or lack depth of color, you're limited in your options.
Picking a photo with bright colors can really make it pop and naturally bring awareness to your piece. It's like a bit of free advertising for the article! Choosing bright, fun (and not washed out or overly filtered) pieces can be a pivotal part of defining what your brand stands for and giving it some pep.
Go for more natural body language.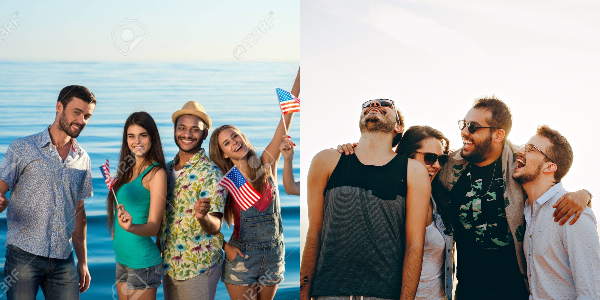 One of the quickest ways to turn a potential reader off is to use images that seem fake or forced. If you can easily tell that the models in your image have never met one another or are being told which direction they should turn their heads or how to pose their arms, so can the people who see that article with your image.
Part of purveying a sense of being genuine comes in some part from the people in the image you're associating with your article and brand. If your stock photos feel cheesy or fake, what does that say about your writing?
Use quality images to show quality writing.
If you're not certain where to go for quality photos to incorporate with your work—or simply don't have the funds to pay for Getty Images, then don't worry! The internet has you covered. Here are some of the best (and completely free!) photo sites online:
You can also use iStock images, which is a cheaper off-shoot from Getty. They list their prices up front (about $70 a month if you sign up for the whole year), which gives you unlimited access to tons of quality photos.
Finding the perfect images for your work doesn't have to be frustrating or time-consuming, and with a little practice, you'll be a pro at it in no time!
If you have trouble either selecting the "right topics" to post articles on or which images are the best for your blogs, we can help. Schedule a free consultation with our team and we can dive into the changes you can make that would help your business grow the fastest.