How To Become A Successful YouTuber As A Counselor, Healer Or Coach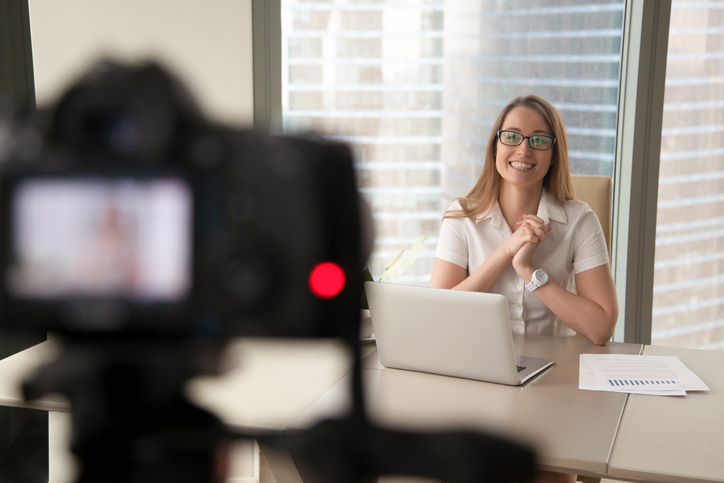 It's tough trying to decide what social media channels to focus on for your brand. With a limited bandwidth and finite amount of time to get your marketing done, being on all social channels makes very little sense.
Everyone is different.
Applying the strategy you use on Twitter rarely works on Facebook or Pinterest. They all require knowledge of how the social platform works plus mastery around how users want to be communicated with and marketed to.
And, they all require actually BEING social.
Most people get this point completely wrong and that's a subject for another article, but suffice it to say, that if you want to leverage the immense opportunities available to you on social media, you have to understand the right channel(s) for your business and limit your output to only those sites.
The benefits of YouTube to market your therapy or healing business should not be overlooked for many reasons.
For most healers and counselors, talking is the main way you share your advice, ideas, and input with clients. YouTube videos are a fantastic way to communicate your thoughts and give clients a strong sense of what it would be like to spend time with you. As a successful YouTuber, your personality and presence shine through, adding warmth and depth to your brand.
YouTube also offers a wonderful way to test market ideas and explore what you might want to develop into products, tools, even a new book.
As you explore the benefits of YouTube for your healing business, here are 6 things to know about how to become a successful YouTuber.
Building a YouTube channel with a following takes time.
Nothing comes easy. Yes, you can create a viral hit but chances are if your topic is service-oriented or "how-to" in nature, the number of people looking for the advice you're offering is not the same as the folks searching for movie trailers or the most popular song on the radio (if people even listen or radio anymore).
Unless you're the president or a Kardashian, it takes time and a lot of work to gain a substantial amount of followers.
Ideally, your video strategy involves posting new video content on a regular basis. When you first launch, you want to have 5-10 videos ready to go so you're not rushed to get new content created. Publish a few to start the channel off and then put yourself on a schedule to publish a new video. You have to fit the filming of your videos (and editing) into your schedule, and ideally, you want new content a few times a month. Growth is always stronger if you do more and takes more time if you do less.
That's just how it works.
When it comes to evaluating your success there are two metrics: views and subscribers. You will have more views than subscribers and that's perfectly normal. Growing subscribers is like growing your email list and it is a commitment from the person to get your content regularly.
For one, YouTube will curate your likes/dislikes from your thumbs up and thumbs down (this is reflected back in suggested content). But subscribers are often shown your content as a rule because they took the step to ask to be connected to your channel.
And of course, you're not necessarily looking for a huge number of followers, you're looking for the RIGHT followers and this takes time. As your video library grows, if you publish new videos regularly, you should see your numbers grow.
Just remember, YouTube, like all social platforms, is continually changing. What worked last year is done and over and your strategy needs to reflect current trends and thinking. Google offers this advice to get started.
You do not need professional videos to be a successful YouTuber. But you do need the right equipment.
With the right topic AND the right equipment, great videos can be made at home or in your office. Lots of people are quite intimidated by doing their own videos, but if you're game, after the initial investment in equipment it's less expensive than hiring a professional to shoot or edit footage for you.
To make it work, you need the following equipment: a camera (can be a smartphone, iPad/tablet), lighting, tripod or stabilizer, and your computer + editing software. You can get a detailed list here and Cnet.com offers great product reviews for any digital equipment/software you may want to purchase.
On the optional, but the advisable list includes add-ons like a microphone, teleprompter (iPads work great for this too) and makeup.
Yes, makeup matters.
On that front, you don't want to appear washed out or overly made up. Lipstick for women can go an incredibly long way towards making the final footage feel polished and refined. Just remember that you want to do a few test cases to make sure you don't feel overdone in your final product.
Are there alternatives to investing in equipment?
If buying your own equipment is out of your budget, consider doing videos on Facebook Live. They are free to create and can be downloaded to your computer and uploaded to YouTube to give you content there. But, remember that the quality of the videos is at the mercy of your Internet speed at the time they are recorded. So if your connection is poor, the quality will be poor too.
That said, Facebook is a perfect place to test out your video ideas before committing them to final production on your camera. You can learn how to create your own Facebook Live videos here.
How long should your videos be?
Everyone wants this answer. The truthful answer after filming over 2K videos on YourTango is that the video should be ONLY as long as it takes you to make your point and not a second longer.
When we help clients script out videos, we explore the title first and ask, "What are you teaching clients in your video?"
Then, outline your script so you have your template and high-level talking points. When you film, limit your discussion to only what's covered in your outline. Eliminate tangents or extra points that are off-topic or not part of the main point you're trying to teach.
Bottom line is that most people who seek advice from YouTube videos want quick and straightforward information. Rambling for 10 minutes without getting to the point makes the viewer more likely to click out as opposed to staying and hearing the rest.
So, if you think your audience prefers a short and sweet 90-second video vs. a 10 minute one, do that and keep your points as concisely and to the point as possible.
Successful YouTubers make their YouTube channel their own.
Building a YouTube channel is like making a mark on the world. Think about how you want others to see you.
Are you a meditative, peaceful soul who wants to guide with meditation? Or are you the fun, bubbly therapist who wants to help with depression and relationship issues?
On your channel, you have a chance to share and showcase lots of images that express your brand. From your main image across the top of your channel to the thumbnails you share on each of your videos, it's important to take time and really give the viewer the correct understanding of your page so they get a sense of what's available in your video archive.
Ultimately, your goal is to gain subscribers. How you set your page up and the images/feelings you give viewers go a long way towards inspiring someone to sign up for more.
Ask yourself what promises you're making to your viewers about your message? Then, help them to see visually what you're all about by selecting good images. We offer advice on how to find the perfect image here, plus some free images sites you should look into.
The goal here is to stand out as a professional while also shining a light on your personality. Make sure that your channel's name, images, and titles clearly reflect what you are all about.
We also compiled a list of videos to consider creating if you're starting a YouTube channel. These topics intend to get your channel off to a good start while also allowing you to get your feet wet and practice your moves online.
With billions of people watching now that YouTube's presence is on most major streaming television outlets AND with 90% of people age 18-49 consuming this kind of content, breaking into this market as a means of growing your brand, and maybe even converting a client or sale is a smart idea if videos are in your makeup. Becoming a successful YouTuber is within your grasp is it's in your nature to want to talk, share ideas, and speak to potential clients across the globe.
Not sure how to break into this market yourself, we can help. In the past 7 years, we have filmed, scripted and supported the creation of over 2K videos. Some are visible on our YouTube channel, but others were for private usage on branded websites. If you need help, please reach out for a consultation to explore how we might work together to help your video or content project move ahead.