5 Strategies For How To Use Twitter To Better Promote Your Articles & Expand Your Audience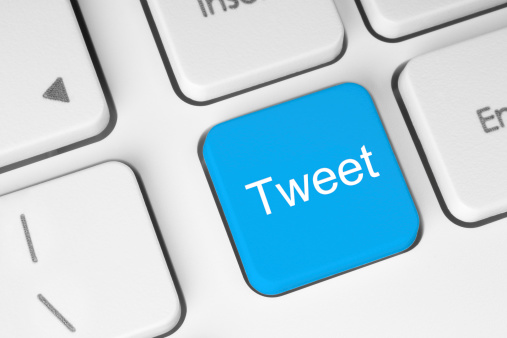 In the last decade, Twitter has become the best place to get online news. In addition to being a great platform for social networking and promoting your services. When it comes to spreading awareness about your brand and staying on top of trends in your field, Twitter can be a great tool… if you know how to use it effectively, that is.
Twitter offers subscribers what's called "broadcast" communication in a short format.  So in 280 characters or less, you can share your thoughts/ideas and inspiration with your followers.
The big question is how can you best utilize Twitter to promote your articles and attract new clients?
Here are 5 ways for how to use Twitter to better promote your articles and expand your audience:
Use multimedia (photos, videos etc.) embeds to enhance your posts.
Most people only think of Twitter as a just a text platform, but you can use it for so much more. By including multimedia in your tweets your content will stand out in a great way. This can include gifs, images, and videos relevant to your brand and articles.
Let's say you are a couples' therapist, then you want all your content to reinforce that you are the go-to person for this topic. By using images you work hard to help people understand that you are a good source of information on that subject.
According to data from a digital marketing agency, including images in your tweets could raise the number of retweets you get by 4 times or more. Using multimedia has a significant impact on social media engagement, the more people can relate to your posts visually the better the engagement.
Update your bio details on Twitter.
Bios are the first thing, anyone sees on your Twitter page. It gives them a taste of who you are and what your brand is. That's why it's the most important part of your twitter account: It's representative of your business, self, and ideas it must be written in a clear and concise way to fully reap the benefits. In your bio, include links to your most recent articles, giving a brief description of who you are. This should show your personality and attracts potential followers.
Follow posts on topics that are important to your intended followers.
Twitter is much more effective as an active social platform rather than just posting and hoping something sticks. Taking an active approach to follow post on topics that are important to you, and commenting where possible a striking up a conversation.
Finding and promoting people that you support is a great way to build relationships and encourage those people to turn around and promote you as well. This will increase your chances of growing your audience and spreading your influence. You can use Topsy to find influencers that talk about topics that you're passionate about. Also, always reply to threads where you're tagged or mentioned. Engaging with others makes Twitter usage 100% more effective.
Hashtags.
Hashtags are the trendy thing to add to your tweets, but it's not as simple as it sounds. What you want to pay attention to is that hashtags are a little difficult to use. Too long and you risk causing your audiences irritation. Too short and you won't be able to fully market your brand. Find a way to use trending hashtags to relate to your brand. Hashtags also increase your content's visibility helping you to get more engagement with your followers. Hashtags.org is a great resource to use. Always acknowledge and tag sources for information if you can.
Tweet consistently.
Tweeting is an art — more isn't always better. It's essential to tweet consistently, but not overwhelm your followers.
You should consider your average audience and their daily habits. If your targeting people who have careers it's best to tweet during the afternoons and after 6 pm to make sure your tweets are seen. Adjust your tweeting schedule to match the people who you're trying to reach.
A couple of tweets a day is ideal, and this should be in addition to the replies to comments.
Learning how to use Twitter isn't hard, but it takes practice. Watch and see who loves your tweets, who shares them, what tweets from other people that resonate with you and you'll begin to gather an idea of where to start.
Need help? We can help make social media and blogging a whole lot easier. Let's schedule a private call to explore your needs and see how working with our team can turn things around for you.