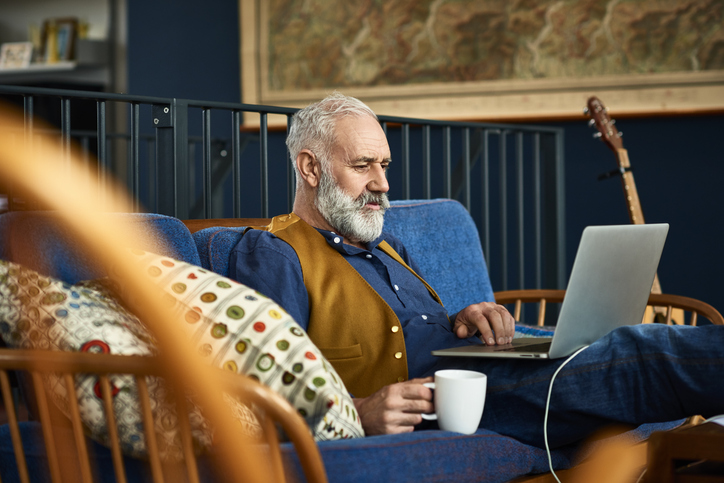 The work you do in the world is important. To maintain a full practice, you need clients calling who are ready to hire you. When we work together, we will help you learn how to drive traffic to your website and that will help you attract clients who are ready for the services and products you offer.
That's the key to increasing sales and decreasing wasted time.
This is the most important part. Clients don't always look for you in the way you hope they will. Unfortunately, many people design the copy on their websites to share their expertise, but do little to align with clients in the way they actually search for help.
Knowing the right keywords and HOW clients use Google will enable you to rework your website to bring in the right clients. Our SEO program teaches you how clients search for your services and what your website needs to say to encourage the right clients to hire you.
That's half of the battle.
The second half is in creating content that you can share on popular sites and social media to help bring attention to your website. To truly leverage the traffic Google can send you, you have to have content for people to read when they visit.
Without both sides of the equation, Google and your clients merely get a glimpse of your expertise. When that happens, it's as if you're fishing in the ocean with one line.  When you have an abundance of the right content for people to read, it's as if you're fishing in a pond with many, many lines.
Register For Our Newsletter & Get Our Free E-Book "The Connection Between Content Marketing & Clients".
Learn How To Drive Traffic To Your Website & Running Your Business Will Simplify...
Understanding your clients and their needs is one of the most critical and powerful additions to building your business.
The challenge that many people face is they know from an intimate perspective how their clients look for help, but often that is not enough to bring actual visitors to their website.  The truth is, the process of feeling pain about a problem doesn't always result in an instant search for help. Many clients wait, and suffer, for a long time before they pick up the phone and call a therapist or coach.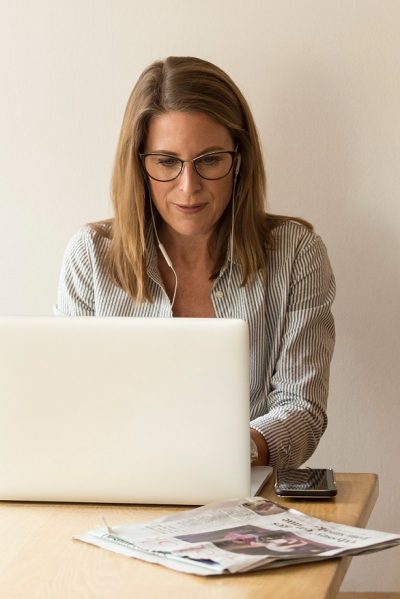 Today, building a thriving business is a numbers game.
Meaning, that if you want a thriving business, you have to be in front of many clients searching for help so when a client moves out of "searching" and into "hiring" support, you are found.
Why does this matter?
The Internet has transformed how the world looks for support. What we used to do by using the yellow pages is now done years earlier by searching online.
Clients (sometimes years before they look for a therapist) look up their symptoms. They search for answers about what stresses them out, or confuses them, or frustrates them... often long before the problems in their life demand professional help. This kind of informational search is done over and over again and is a perfect opportunity for you to build trust with new people.
What does this actually look?
Clients will go to a search engine and look for answers for problems like: Can my marriage be saved? Will he cheat again? How long should my teenager sleep before I begin to worry?
The Internet provides clients with an immense resource for finding "do-it-yourself" solutions to big problems. Some of these solutions are perfectly acceptable for answering their questions. But for other problems, the answers found barely scratch the surface of the deeper work the clients have to do.
In those cases, the online answers are a starting point.
When that's done right, clients can be led to the bigger help they actually need. That's why driving traffic to your website is really critical. In fact, it's the one thing that most healing businesses need to do but avoid.
To grow your business, you need to be in front of clients when they turn the corner and are finally ready to ask for help.
And we can teach you how to do it.
It's no surprise that our team is not only technically trained in content marketing, but we're also educated in psychology. Getting into the minds of your visitors, learning how they navigate your site, understanding truly how long it really takes for a client to say, "yes, I want to hire a therapist or coach or health care provider" is all part of our makeup.
When you do it right, your strategy works like this:
Imagine you and all of your colleagues, peers, and competition are sitting on an airplane. Outside, a wild thunderstorm is raging. And you're sitting on the plane, impatiently waiting for it to take off.
When you do the work on your website and activate it within your marketing and social media strategies, it's like the plane taking off.  Only many, if not most, of your peers got off the plan because of the storm. They quit, or gave up, or simply lacked the patience and fortitude to realize that a genuine plan to grow takes time (just like good coaching or therapy does).
Over time, the few people left on the plane realize that as they climb out of the storm and out of the clouds, what awaits them is the sun and smooth sailing.
That is what good content marketing strategy will do for your website.
Our approach to SEO and content marketing has three prongs:
Audit your website to see what (if any) technical challenges are in front of you.
Branding and keyword research. How do your clients use the Internet to find you? Our work will get to the heart of how your clients search for the help you offer so you know once and for all. NO GUESSING!
Implementation. We share our research and findings with you so your website can be updated to reflect your new focus and drive new traffic to your site.
If you're ready to stop guessing and get to the heart of how your unique clients search online for your help, we can help you.
To schedule a free consultation for an SEO audit or to discuss your business consulting needs, please reach out.