How To Drive Traffic To Your Website Via SEO + Great Content
Why Your Current Digital Marketing Plan Isn't Working

The work you do in the world is important. And you deserve clients who are ready to hire you. What if you could increase traffic to your website with potential clients who are ready to say yes, right now?

That would be a game changer. It's the key to increasing sales, without wasting your time.

Clients don't always look for you in the way you hope they will. And unfortunately, many people design their websites without considering how future clients are actually searching for help. Knowing HOW clients use Google will enable you to rework your website to bring in the right clients.  Once you learn how clients search for your services, you can ensure your website says the right things to turn their search into a sale.

That's half of the battle.

The second half is in creating regular content, like articles or blogs, that you can share on popular sites and social media. This will bring attention to your website in a whole new way. To truly leverage the traffic Google can send you, you have to offer content for people to read when they land on your (gorgeous) website!

Without both parts, Google and your clients merely get a glimpse of your expertise. It's as if you're fishing in the ocean with one line.  When you have an abundance of the right content for people to read, it's as if you're fishing in a pond with many, many lines.

So. Ready to learn how?
Drive Traffic To Your Website With YourTango Experts' SEO Strategy Program
How Our SEO Strategy Program Works (& Delivers Traffic Results!):
Audit your website. We'll see what, if any, technical challenges are in front of you.
Branding and keyword research. How do your clients use the Internet to find you? We'll discover how clients search for the help and services you offer.
Implementation. We discuss our findings with you, so your website can be updated to reflect your new focus and drive new traffic to your site. And we'll help you with a plan for continued success.
How Your Future Clients Use Google To Find Your Website 
You already know that understanding your clients' needs is one of the most powerful keys to building your business and driving traffic to your website.
The truth is, the process of feeling pain about a problem doesn't always result in an instant search for help. Many clients wait, and suffer, for a long time before they pick up the phone and call a therapist or coach.
Clients look up their symptoms. Sometimes years before they look for a therapist! They search for answers about what stresses them out, confuses them, or frustrates them... often long before the problems in their life demand professional help. This kind of informational search is done over and over again. 
It's a perfect opportunity for you to build trust with new people. But you need smart SEO to do it.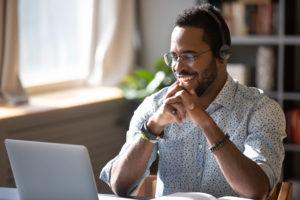 Drive Traffic To Your Website By Meeting Clients Where They're At
Clients will go to a search engine and look for answers for problems like: Can my marriage be saved? Will he cheat again? Is my teenager's behavior normal?
The Internet provides clients with an immense resource for "do-it-yourself" solutions to these big questions. Some of these solutions are perfectly acceptable. But for other problems, the answers found barely scratch the surface of the deeper work the clients have to do.
This is where you come in.
When your website's SEO is done right, clients can be led to the bigger help they actually need: You, and your services. That's why driving traffic to your website is really critical. In fact, it's the one thing that most healing professionals need to do... but avoid.
To grow your business, you need to be in front of clients when they decide to stop searching and are finally ask for help.
And we can teach you how to do it.
Long Term Growth & Increased Web Traffic Starts With SEO
It's no surprise that our team is not only technically trained in content marketing, but we're also educated in psychology. We're skilled at getting into the minds of your visitors and learning how they navigate your site. We understand how long it really takes for a client to say, "Yes, I want to hire a therapist,coach, or health care provider."
When you sign up for our SEO strategy program, we'll teach you how to do all of this, so you can continue to grow your web presence (and more importantly, your practice) for years to come. As you work with our team of coaches, you will become a confident and capable SEO strategist, in charge of your business's growth. We'll make sure you have every tool you need to be a formidable player in the world of digital marketing and search engine optimization strategy.
How far will you take your success? The answer is up to you.
To schedule a free consultation for an SEO audit or to discuss your business consulting needs, please reach out.
Register For Our Newsletter & Get Our Free E-Book "The Connection Between Content Marketing & Clients".