7 Marketing Truths Therapists Should Know When Listing On A Directory Site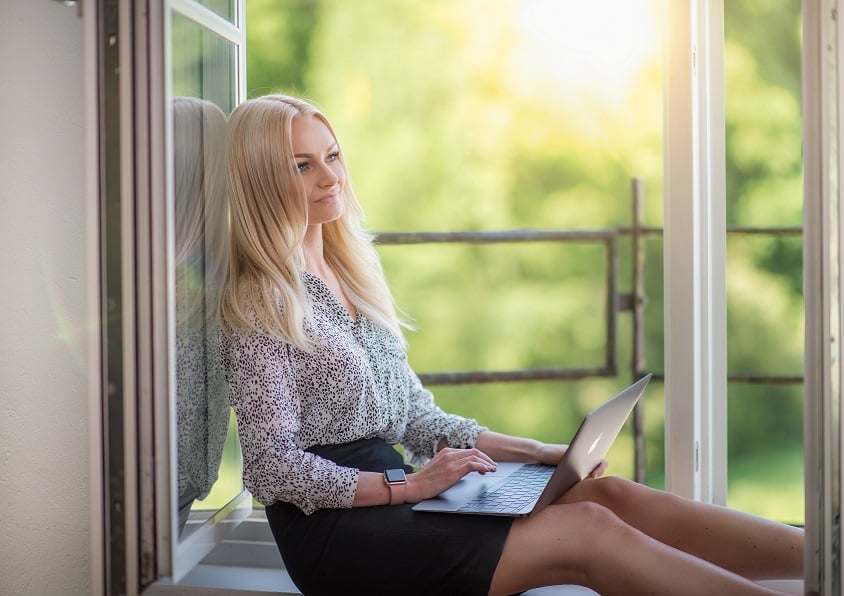 In the world of mental health, therapy and coaching, there are many ways to market your business in the hopes of finding clients. One of the more popular ways for traditional therapists is by listing on directory sites.
The most well known of these is Psychology Today, but over the past few years a handful of strong contenders have risen up in an effort to help therapists diversify their marketing efforts and frankly get their business in front of more potential clients.
Why Do Directory Sites Matter?
It's simple really. 20 years ago, the running business model for therapists was advertising in the Yellow Pages. For a mere $500 a month (that's what I paid in 1997) you could get an ad in your local book and clients knew that if they need help, all they had to do was flip to the section marked "counselor/therapist" for choices.
It wasn't cheap at all. But it worked.
Fast forward to the Internet and the Yellow Pages as it existed in the past is all but defunct. Most of us don't get Yellow Pages delivered to our doors today anymore. What's replaced it is an online portal on YP.com that works very much like… you guessed it, Google.
Search Engines ARE The New Yellow Pages
The challenge is, unlike paying your $500 a month ($6K a year) to have a guaranteed answer to your "where are my clients coming from" question, the Internet offers many other solutions that are thousands of dollars cheaper on the surface but can cost thousands more in your personal time.
Hence, the birth of directories…
Psychology Today is the leading directory out there, but it certainly has lots of competitors nipping at its heels. YourTango included. What we're all trying to do is to put your business in front of new customers in a way that matches how customers in 2018 search for information.
Overall, The Biggest Shift Is HOW People Get Information
When we need anything, we go to Google. The question in front of you is can your business be found? Given behaviorally how we search for help, can people who don't know your expertise or address find you?
If you're unsure about this question, do a little experiment…
Open a Google search box and type in the issue your newest client had that led them to you. Search based on the issue, not your name or your location.
Look at what you find. Does your website show on the first 1-6 pages? If so, congrats, you're getting clients this way and that is EXCELLENT. Your work on your website has made you your own little Yellow Page listing that works.
But if you don't see your website, then chances are you would benefit from two investments: joining a handful of directories AND optimizing your website.
I'll save SEO optimizing for another day, but when you list on a directory, here are a few marketing truths to keep in mind:
When selecting directories, just know that you need to be on a few to reach a large enough audience to work. The investments are small, even if you do them all, you won't spend half of what you would have on a Yellow Page ad 10 years ago.
Not all directories list you all that well. Consider how you're listed and where on the pages you appear when making your investment. Yes, it's wonderful to be at the top of the search for your city/state, but if you're listed along with 40 other therapists, will anyone really ever click your name?
Remember that certain fields matter in your listing more than others. Make sure your profile is complete. Your name, address, phone, email, specialties, bio, and link to your website are the most important.
Customers almost always Google their therapist so be prepared for people to know what's online about you. If you don't want people to know your marital status, don't fill it out on directories.
That said, we live in a social world, and while we're trained to maintain a level of privacy/anonymity with our clients, there are things about your personal life that are "safe" to share. Being married, having kids… these are normal things and sharing this kind of information may be an easy way to warm up your profile.
Internet security is important and you should know what's out there about you. My advice, set up a Google Alert on your name and do a cursory search on your name every few months to make sure nothing nefarious is out there.
Finally, remember that in our modern world, we use Google as a primary vehicle for finding information. Psychology Today has one part of this discussion handled (search by zip code or city) but it doesn't have the rest of the multitude of search phrases people use to find a therapist covered.
SEO truths we know for a fact are that millions of people search for answers using phrases like these:
"panic attack symptoms" – 60,500 searches per month
"therapist near me" – 49,500 searches per month
"porn addiction help" – 12,100 searches per month
"should I get a divorce" – 3600 searches per month
"understanding depression" – 1300 searches per month
"how to get kid to listen" – 720 searches per month*
The bottom line is that relying on old practices to fill your business doesn't work. If you want to keep your practice thriving, you need to be in a few different directories. Make sure you pick ones that give a diverse experience for the users of the directory so you optimize your chances that someone in need can find you whether they are looking for your town or for help for the issues plaguing them.
And the ultimate marketing truth is that if you want clients to find you for terms like "therapist near me", that requires SEO optimization work on your own site. Ultimately, that's the path away from directories so your business can stand on its own feet and attract clients.
Need help figuring out how to grow your business? We are here to help. Schedule a free consultation with our team to explore your SEO needs or learn more about becoming a YourTango Expert. 
*All data from SEM Rush, January 2018 and indicates the number of times a person typed the exact phrase into Google's search per month.