55 Resilience Quotes For The Small Business Owner In Need Of A Pick-Me-Up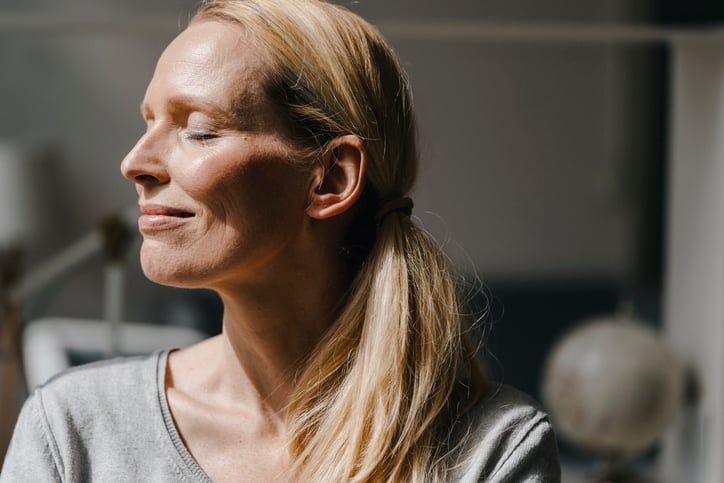 Just as easily as startups appear they tend to disappear. Generally speaking, startups have a high failure rate. It is estimated that 30% of new businesses fail within the first year and approximately 50% fail within the first five years. One of the primary reasons for the early demise of small businesses could lie in a close examination of the traits and personality types required of business owners.
Anyone who has ever tried can tell you that being a small business owner is not for the faint of heart; it takes a lot of moxie to say the least. Starting a business requires a certain set of skills, talent, knowledge, and business acumen. But beyond the necessary skill sets, small business owners will also need to develop other traits — and quickly.
Small business owners have to have nerves of steel to deal with everything owning a business throws at them. They must be willing to take risks and learn to adapt to changing priorities quickly. Sometimes that means taking three steps forward and two steps back. Because just as much as owning a small business can be rewarding it also comes with its own unique challenges. Not everything is going to be a win because setbacks and curveballs are all par for the course.
Resilience And The Small Business Owner
Business owners obviously experience higher stress levels, accompanied by feelings of isolation and overwhelm. This is the part of owning a business where talent and knowledge cannot help. However, this is where resilience plays an important part in the success of your business.
Truth be told resilience can be the make or break when it comes to being a small business owner.
Making mistakes is inevitable. But the wisdom of some of the greatest entrepreneurs has shown that mistakes are just as important the things you get right. Moreover, mistakes can actually present some of the best opportunities for growth. And here is where resilience comes in.
Resilience is the ability to learn from your setbacks and mistakes. A resilient small business owner learns how to turn mistakes into opportunities. They learn to look past the immediate setbacks and keep their eyes firmly on the long-term goal.
Essentially, small business owners must learn to see the forest for the trees and not get hung up on the minutiae. The details of the setback or the finer points of the mistake are not what matters. What matters is how the business owner deals with those setbacks and keeps moving forward.  
In the end, a successful small business owner understands the true meaning of resilience. They work hard every day to keep the forward momentum going, all the while keeping their eyes firmly on the prize.
We've put together a list of the best resilience quotes for those moments where you need a pick me up and a little encouragement.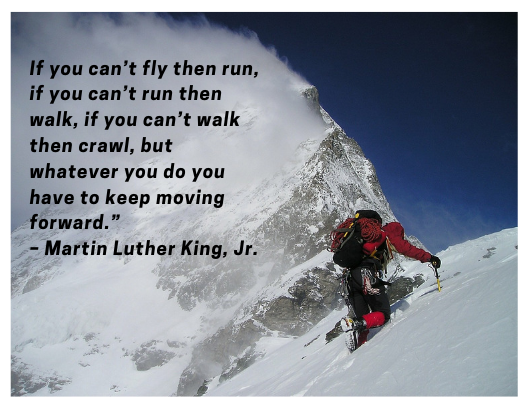 "If you can't fly then run, if you can't run then walk, if you can't walk then crawl, but whatever you do you have to keep moving forward." – Martin Luther King, Jr.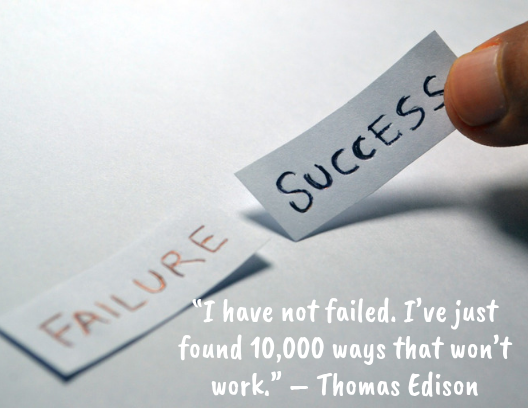 "I have not failed. I've just found 10,000 ways that won't work." – Thomas Edison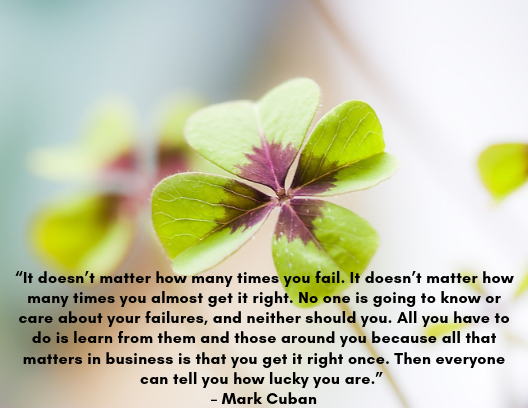 "It doesn't matter how many times you fail. It doesn't matter how many times you almost get it right. No one is going to know or care about your failures, and neither should you. All you have to do is learn from them and those around you because all that matters in business is that you get it right once. Then everyone can tell you how lucky you are." – Mark Cuban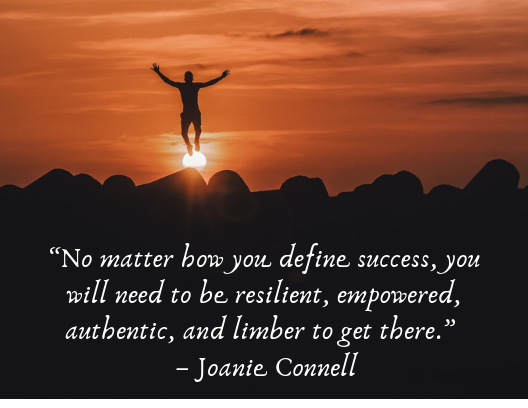 "No matter how you define success, you will need to be resilient, empowered, authentic, and limber to get there." – Joanie Connell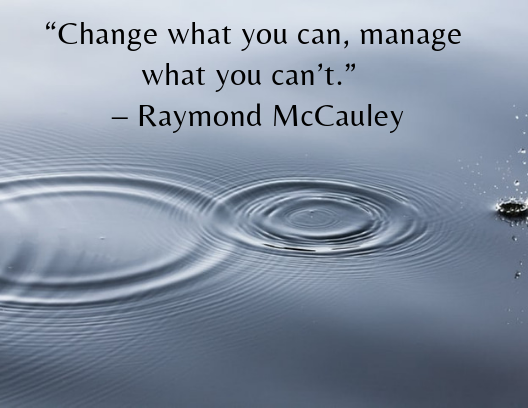 "Change what you can, manage what you can't."  – Raymond McCauley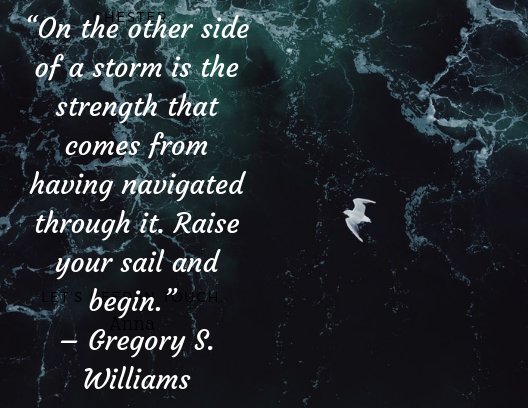 "On the other side of a storm is the strength that comes from having navigated through it. Raise your sail and begin." – Gregory S. Williams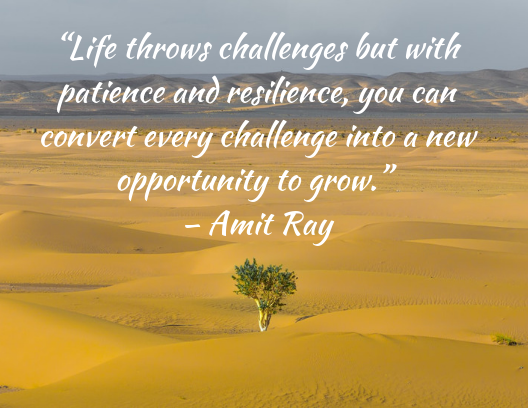 "Life throws challenges but with patience and resilience, you can convert every challenge into a new opportunity to grow." – Amit Ray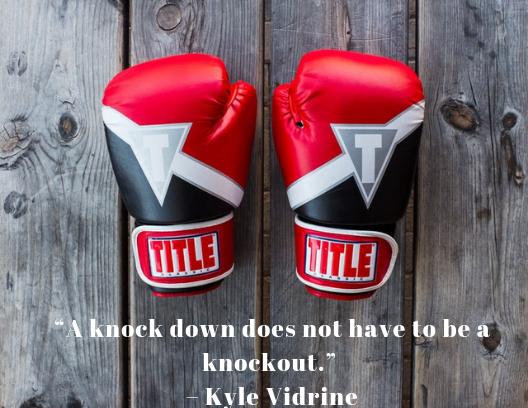 "A Knock Down Does Not Have To Be A KnockOut." – Kyle Vidrine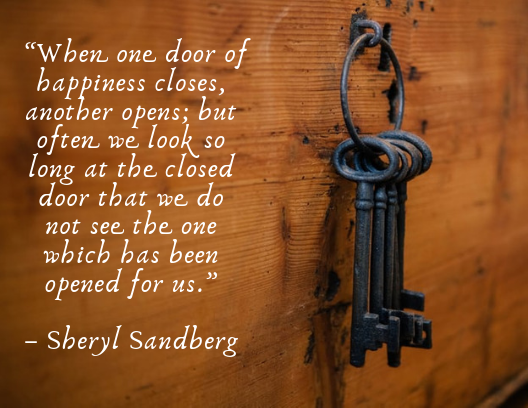 "When one door of happiness closes, another opens; but often we look so long at the closed door that we do not see the one which has been opened for us." – Sheryl Sandberg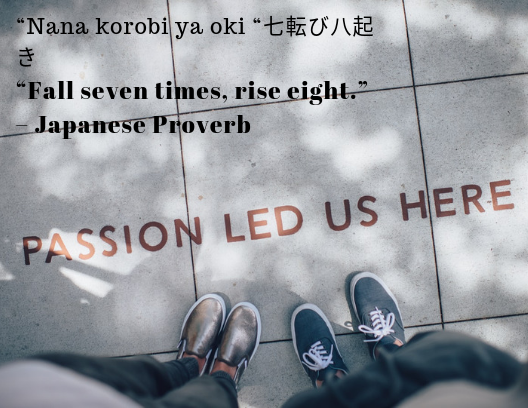 "Nana korobi ya oki "七転び八起き
"Fall seven times, rise eight." – Japanese Proverb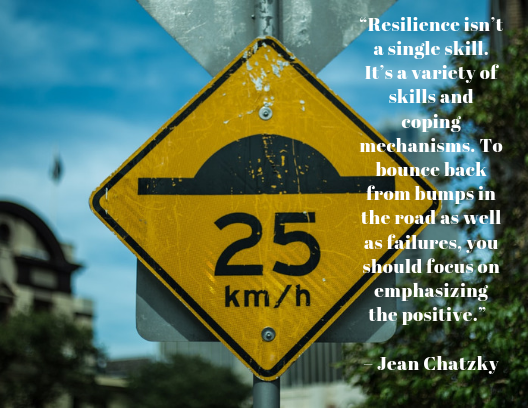 "Resilience isn't a single skill. It's a variety of skills and coping mechanisms. To bounce back from bumps in the road as well as failures, you should focus on emphasizing the positive."  – Jean Chatzky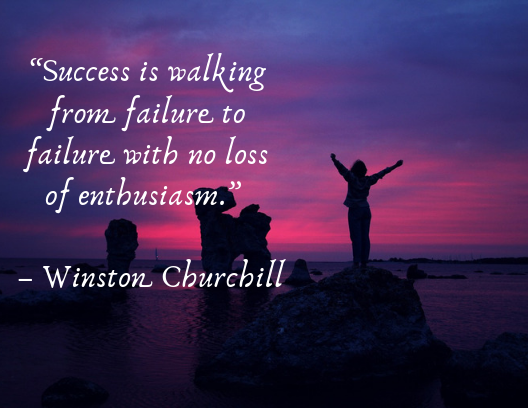 "Success is walking from failure to failure with no loss of enthusiasm."  – Winston Churchill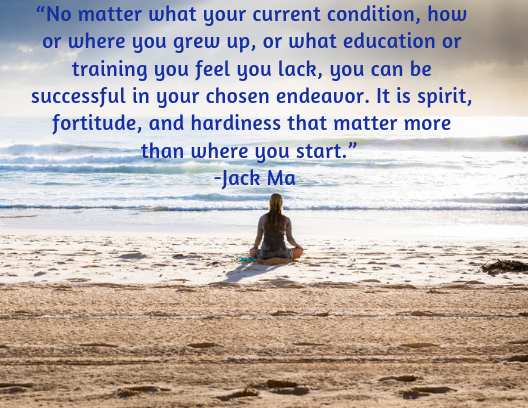 "No matter what your current condition, how or where you grew up, or what education or training you feel you lack, you can be successful in your chosen endeavor. It is spirit, fortitude, and hardiness that matter more than where you start."  -Jack Ma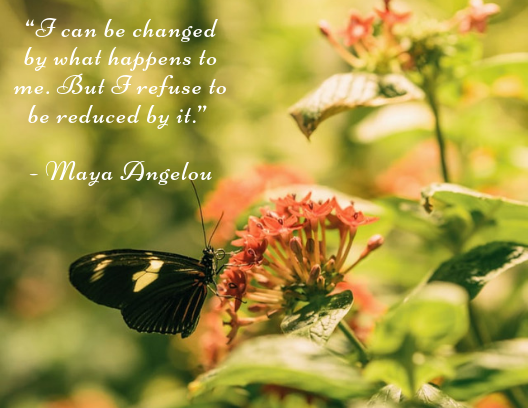 "I can be changed by what happens to me. But I refuse to be reduced by it." Maya Angelou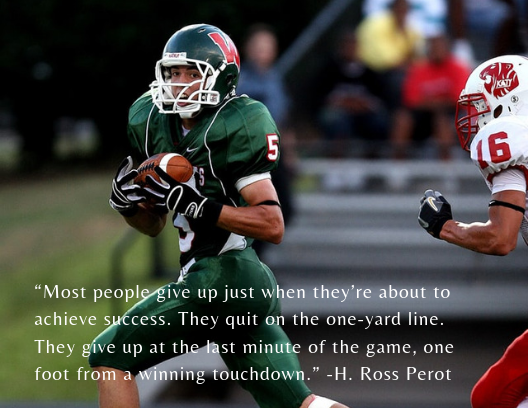 "Most people give up just when they're about to achieve success. They quit on the one-yard line. They give up at the last minute of the game, one foot from a winning touchdown." -H. Ross Perot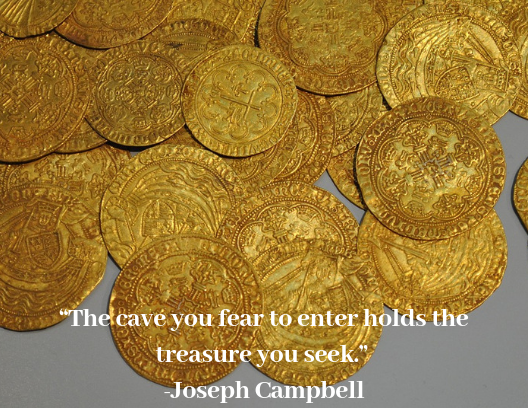 "The cave you fear to enter holds the treasure you seek." Joseph Campbell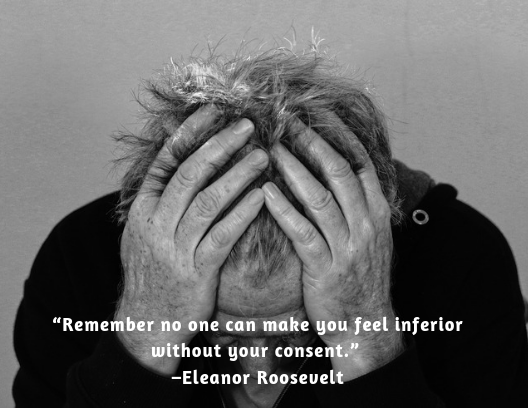 "Remember no one can make you feel inferior without your consent." –Eleanor Roosevelt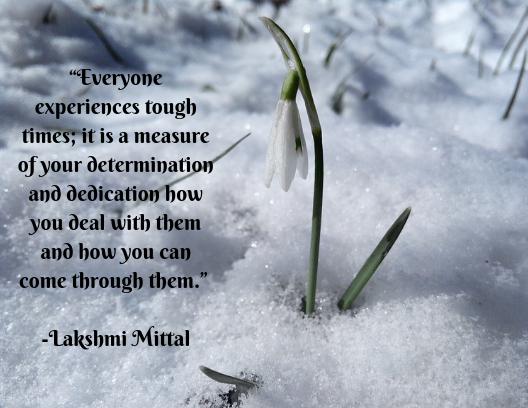 "Everyone experiences tough times; it is a measure of your determination and dedication how you deal with them and how you can come through them." -Lakshmi Mittal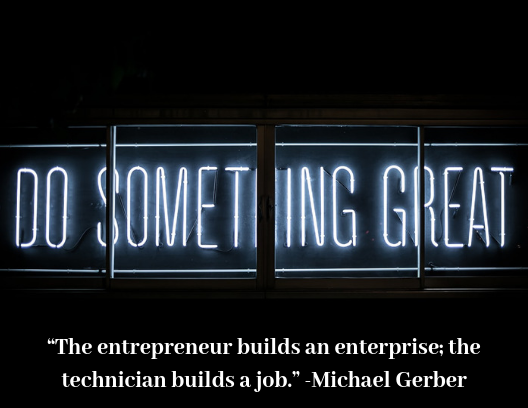 "The entrepreneur builds an enterprise; the technician builds a job." -Michael Gerber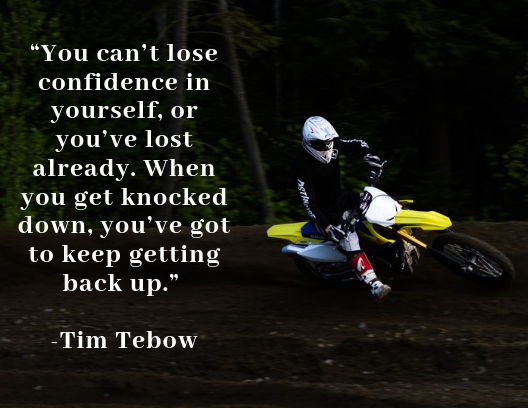 "You can't lose confidence in yourself, or you've lost already. When you get knocked down, you've got to keep getting back up." -Tim Tebow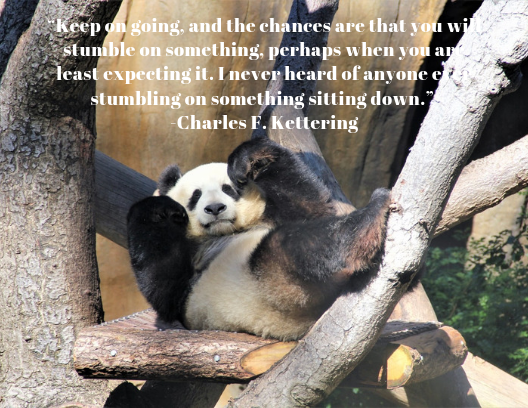 "Keep on going, and the chances are that you will stumble on something, perhaps when you are least expecting it. I never heard of anyone ever stumbling on something sitting down." -Charles F. Kettering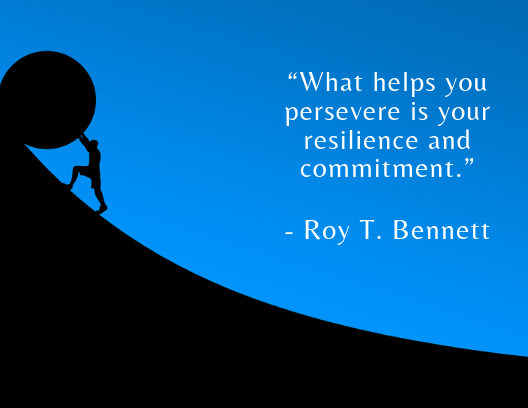 "What helps you persevere is your resilience and commitment."- Roy T. Bennett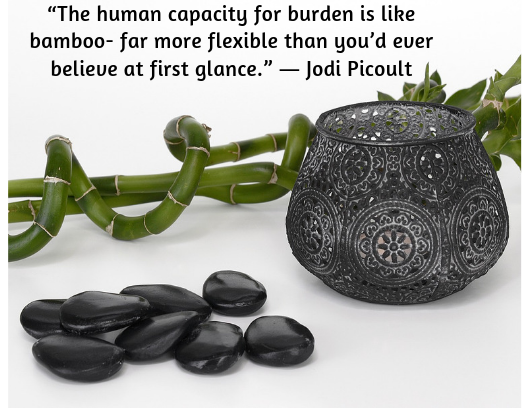 "The human capacity for burden is like bamboo- far more flexible than you'd ever believe at first glance." ― Jodi Picoult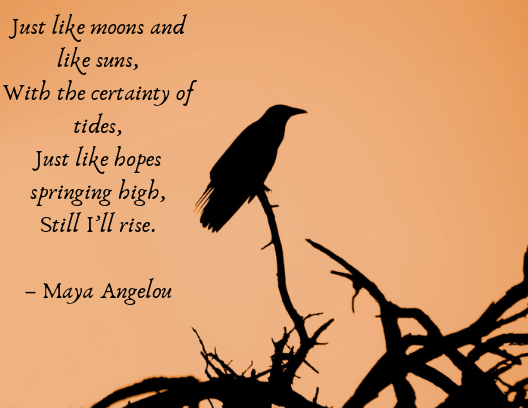 Just like moons and like suns,
With the certainty of tides,
Just like hopes springing high,
Still I'll rise.
– Maya Angelou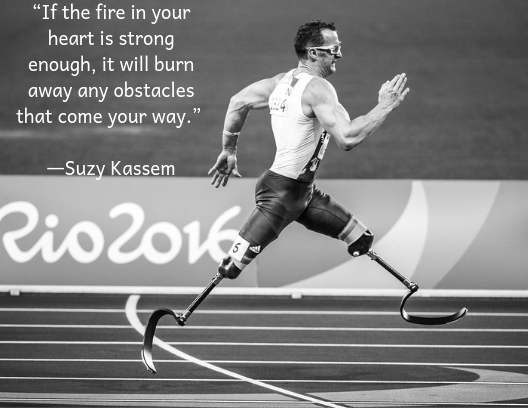 "If the fire in your heart is strong enough, it will burn away any obstacles that come your way."

―

Suzy Kassem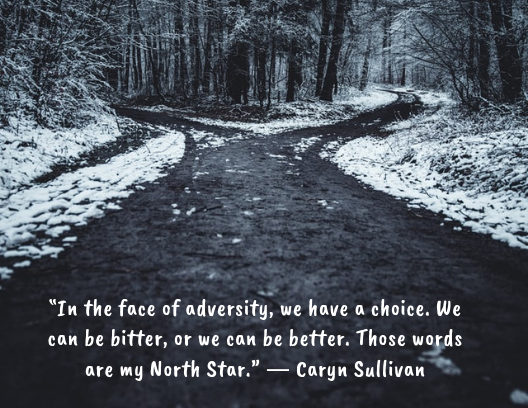 "In the face of adversity, we have a choice. We can be bitter, or we can be better. Those words are my North Star." ― Caryn Sullivan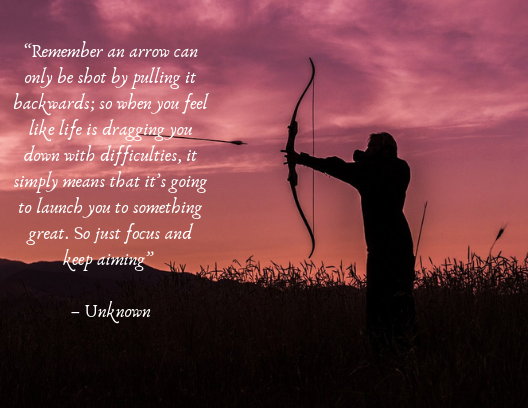 "Remember an arrow can only be shot by pulling it backwards; so when you feel like life is dragging you down with difficulties, it simply means that it's going to launch you to something great. So just focus and keep aiming" – Unknown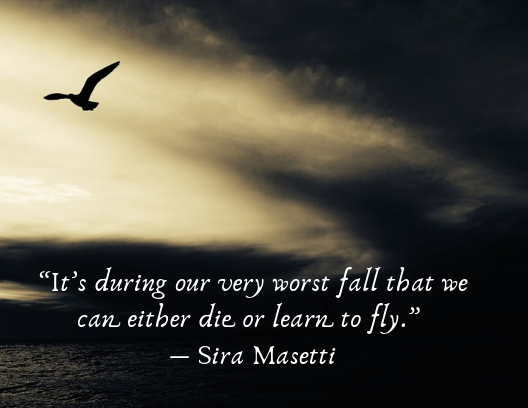 "It's during our very worst fall that we can either die or learn to fly." ― Sira Masetti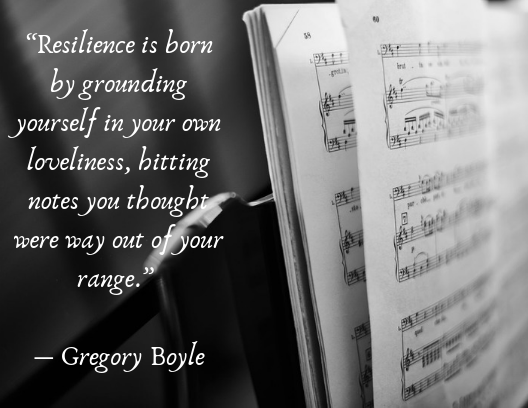 "Resilience is born by grounding yourself in your own loveliness, hitting notes you thought were way out of your range." ― Gregory Boyle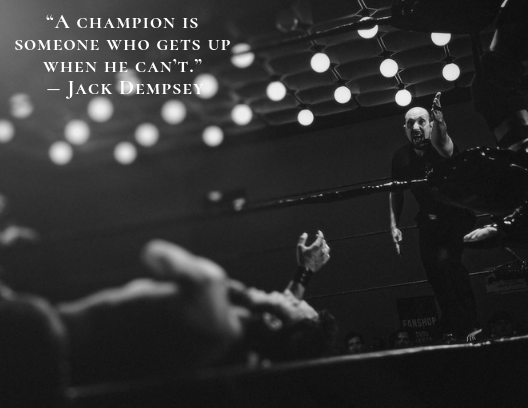 "A champion is someone who gets up when he can't." ― Jack Dempsey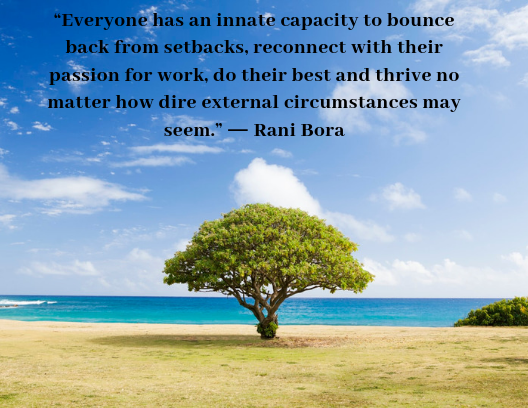 "Everyone has an innate capacity to bounce back from setbacks, reconnect with their passion for work, do their best and thrive no matter how dire external circumstances may seem." ― Rani Bora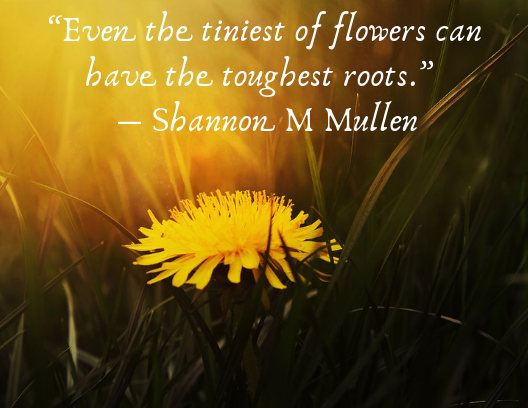 "Even the tiniest of flowers can have the toughest roots." ― Shannon M Mullen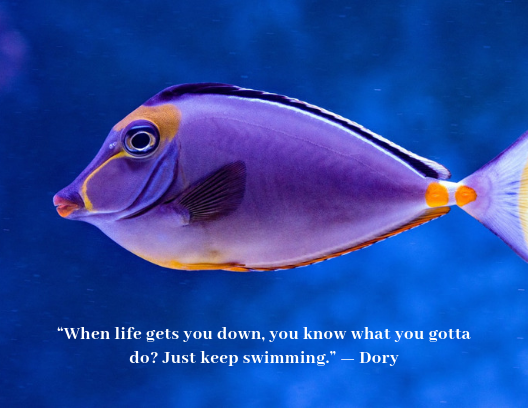 "When life gets you down, you know what you gotta do? Just keep swimming." — Dory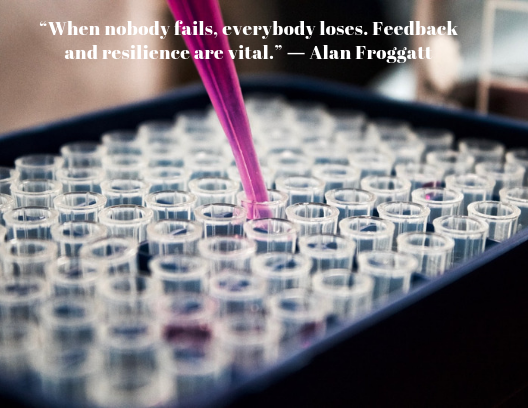 "When nobody fails, everybody loses. Feedback and resilience are vital." ― Alan Froggatt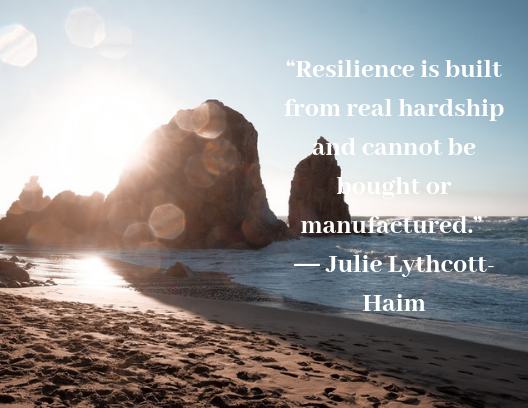 "Resilience is built from real hardship and cannot be bought or manufactured." ― Julie Lythcott-Haim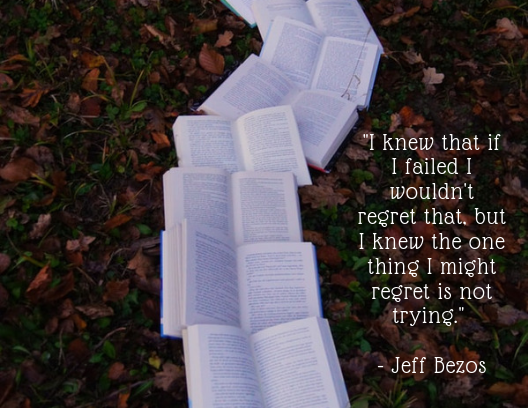 "I knew that if I failed I wouldn't regret that, but I knew the one thing I might regret is not trying." —Jeff Bezos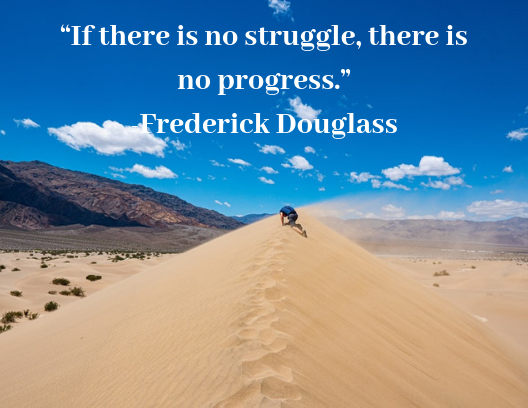 "If there is no struggle, there is no progress." — Frederick Douglass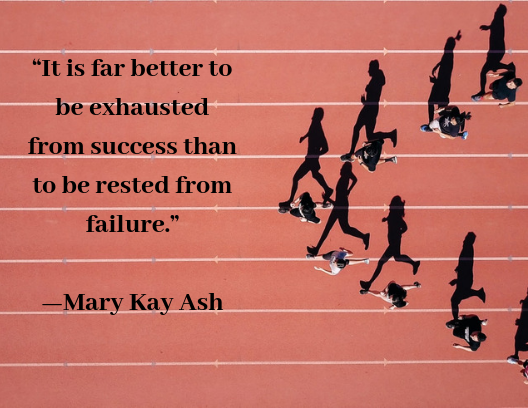 "It is far better to be exhausted from success than to be rested from failure." — Mary Kay Ash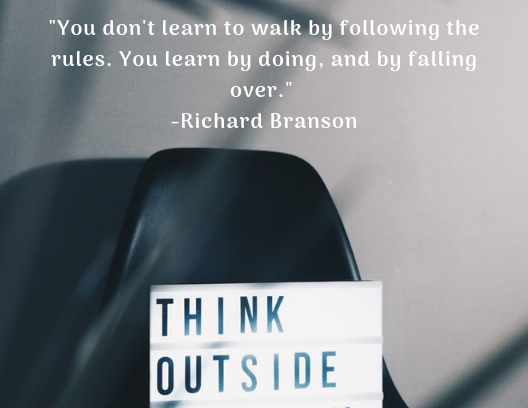 "You don't learn to walk by following the rules. You learn by doing, and by falling over." — Richard Branson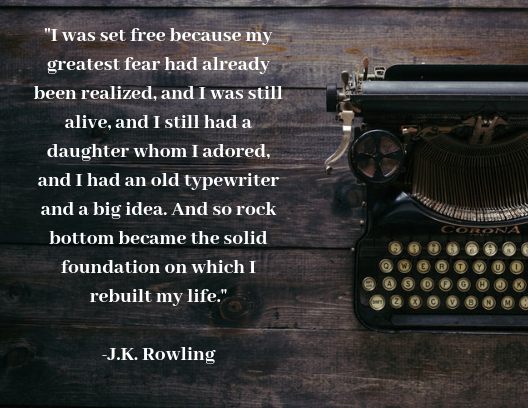 "I was set free because my greatest fear had already been realized, and I was still alive, and I still had a daughter whom I adored, and I had an old typewriter and a big idea. And so rock bottom became the solid foundation on which I rebuilt my life." — J.K. Rowling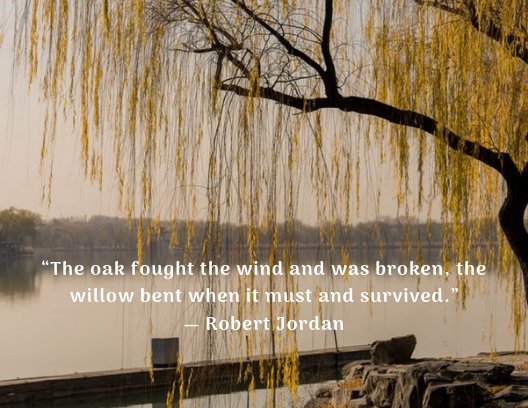 "The oak fought the wind and was broken, the willow bent when it must and survived."― Robert Jordan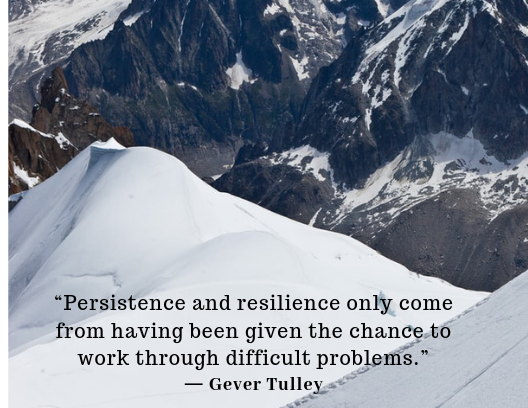 "Persistence and resilience only come from having been given the chance to work through difficult problems." ― Gever Tulley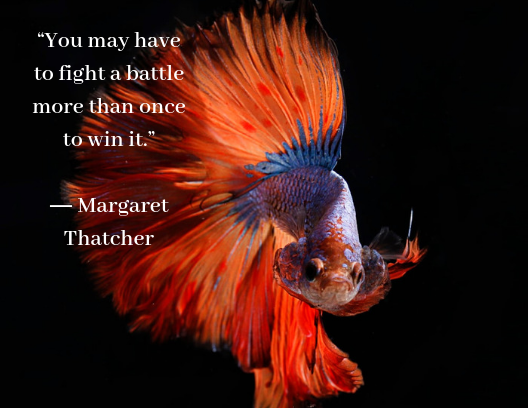 "You may have to fight a battle more than once to win it." ― Margaret Thatcher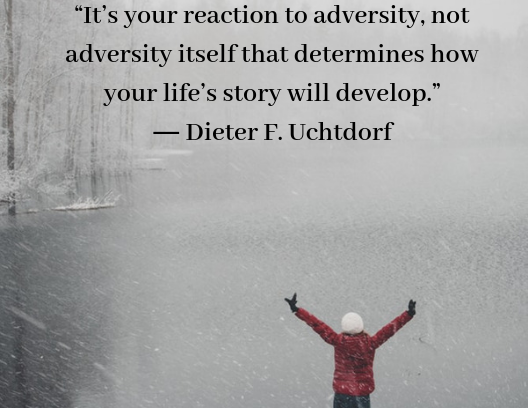 "It's your reaction to adversity, not adversity itself that determines how your life's story will develop."
― Dieter F. Uchtdorf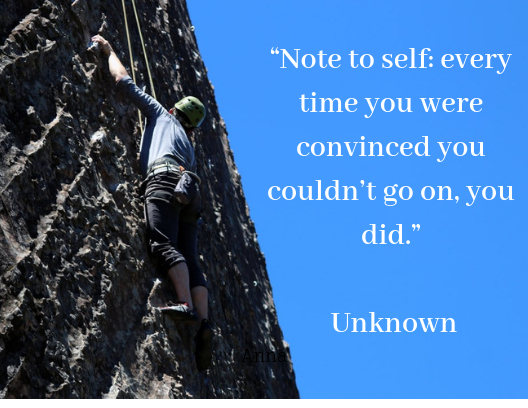 "Note to self: every time you were convinced you couldn't go on, you did." ― Unknown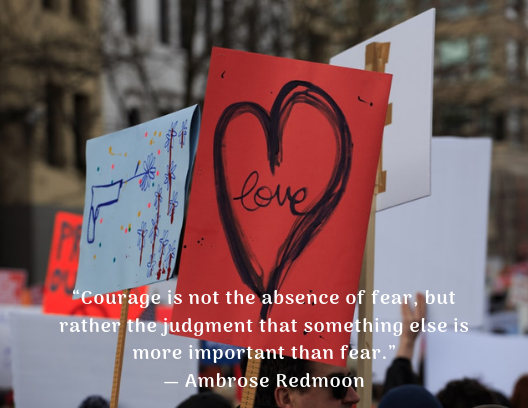 "Courage is not the absence of fear, but rather the judgment that something else is more important than fear."
 ― Ambrose Redmoon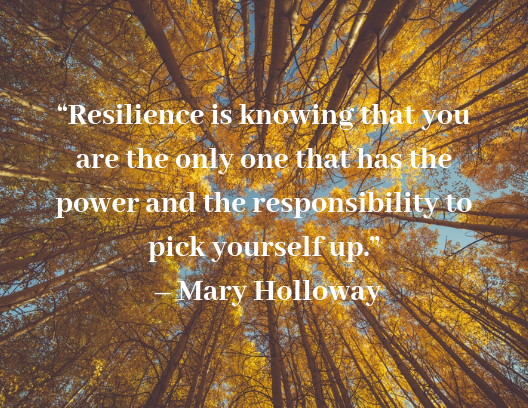 "Resilience is knowing that you are the only one that has the power and the responsibility to pick yourself up."
— Mary Holloway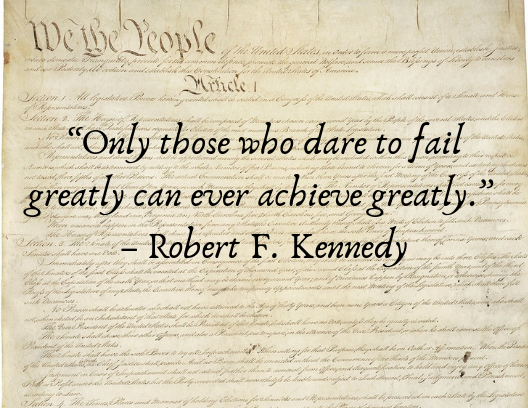 "Only those who dare to fail greatly can ever achieve greatly." — Robert F. Kennedy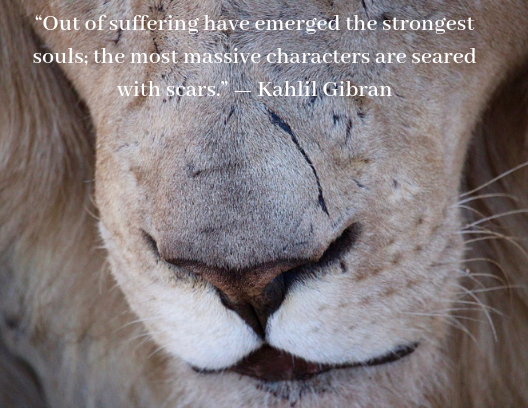 "Out of suffering have emerged the strongest souls; the most massive characters are seared with scars." — Kahlil Gibran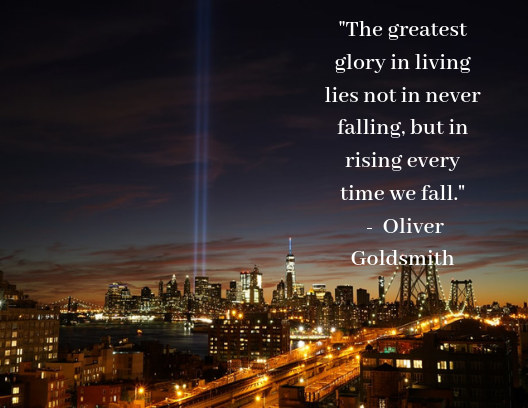 "The greatest glory in living lies not in never falling, but in rising every time we fall." 
— Oliver Goldsmith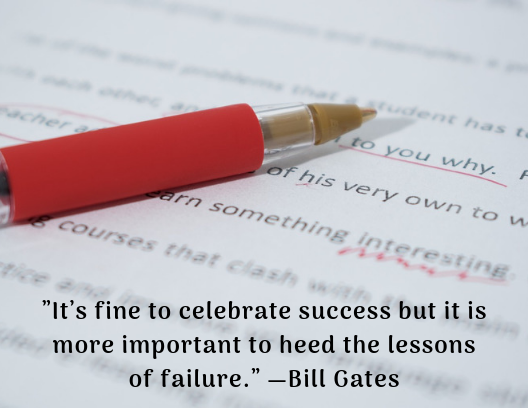 "It's fine to celebrate success but it is more important to heed the lessons of failure." 
― Bill Gates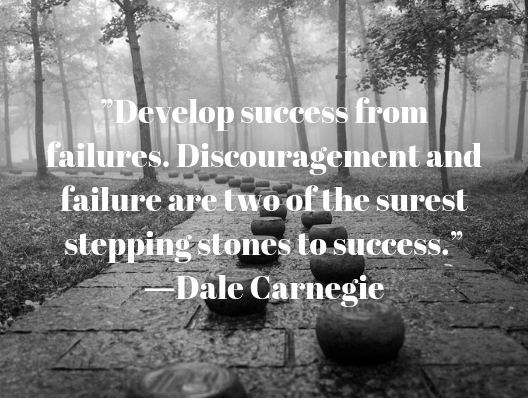 "Develop success from failures. Discouragement and failure are two of the surest stepping stones to success."
― Dale Carnegie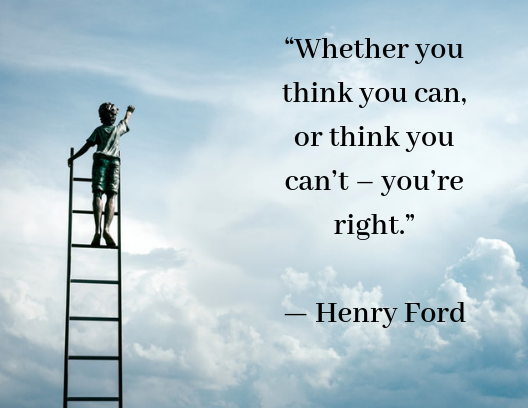 "Whether you think you can, or think you can't – you're right." — Henry Ford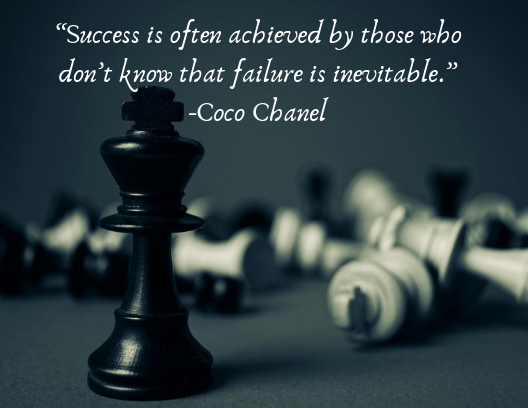 "Success is often achieved by those who don't know that failure is inevitable." — Coco Chanel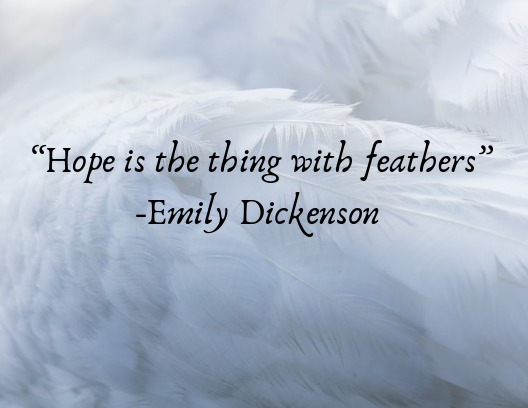 "Hope is the thing with feathers" — Emily Dickenson
These quotes are a compilation of the wisdom that came from experience. And truth be told that is exactly where wisdom comes from. Whether you're talking about life or business, wisdom comes from experience. The common denominator for all successful business owners big or small is resilience.
At the end of the day, the number or the size of the mistakes you make do not matter. What determines your success is your ability to pick yourself up, dust yourself off, learn from your mistakes and keep moving forward. Quitters never win and winners never quit.
If you need support for your small business around how to pick yourself back up after a setback or to create a more resilient mindset, we have the tools to help you. Send us an email so we can talk about how to reduce the stress of running your small business and get back to the work you love.