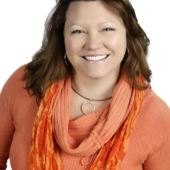 Cena Block, MS, CPC, COC
Melanie is the bomb! I've been a part of YourTango Experts for a few years now, and I am consistently surprised and impressed by Melanie's knowledge, expertise, and willingness to help other professionals. Melanie combines her mental health background with a wide knowledge of SEO and writing as her superpower. She shares openly how to navigate a very noisy and nuanced online world full of traps and tricks.
Her approach begins with developing a solid strategy to span online changes, then build your expertise bit by bit, based on SEO. I am grateful to have found her in a noisy world of online business coaches, many of whom don't have the chops to do what it takes to both get the strategy and details moving in your favor.
Cena is a Certified Productivity/Organizer Coach (CPC & COC) for ADHD Professionals & Entrepreneurs: Productivity | Career | Time | Work-Life Balance
You can find her at https://sanespaces.com/