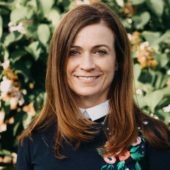 T-Ann Pierce
I received a call from YourTango out of the blue a few years ago. I was suspicious, assuming YourTango was some sort of scam, preying on writers who felt stuck, unable to get the visibility they longed for. I was ready to hang up but I just couldn't help feeling like Tina from YourTango was the real deal. Long story short, I didn't hang up and my first article with YourTango was picked up by Time within a few weeks.
Since then, the YourTango community has become like extended family. They are my cheerleaders, therapists, friends and personal google. They are my housekeepers, cleaning up the SEO on my website and my articles. They help me brand. I now have the support of experts who've become my mastermind group, inspiring me, holding me accountable and showing me the way forward. I've been published countless times, I've shot videos with the industry's best and I've got a book proposal in the works.
YourTango is beyond good value. If you are a writer looking for a place to land, I urge you to join the YourTango community.