TikTok For Business? Here's What You Need To Get Started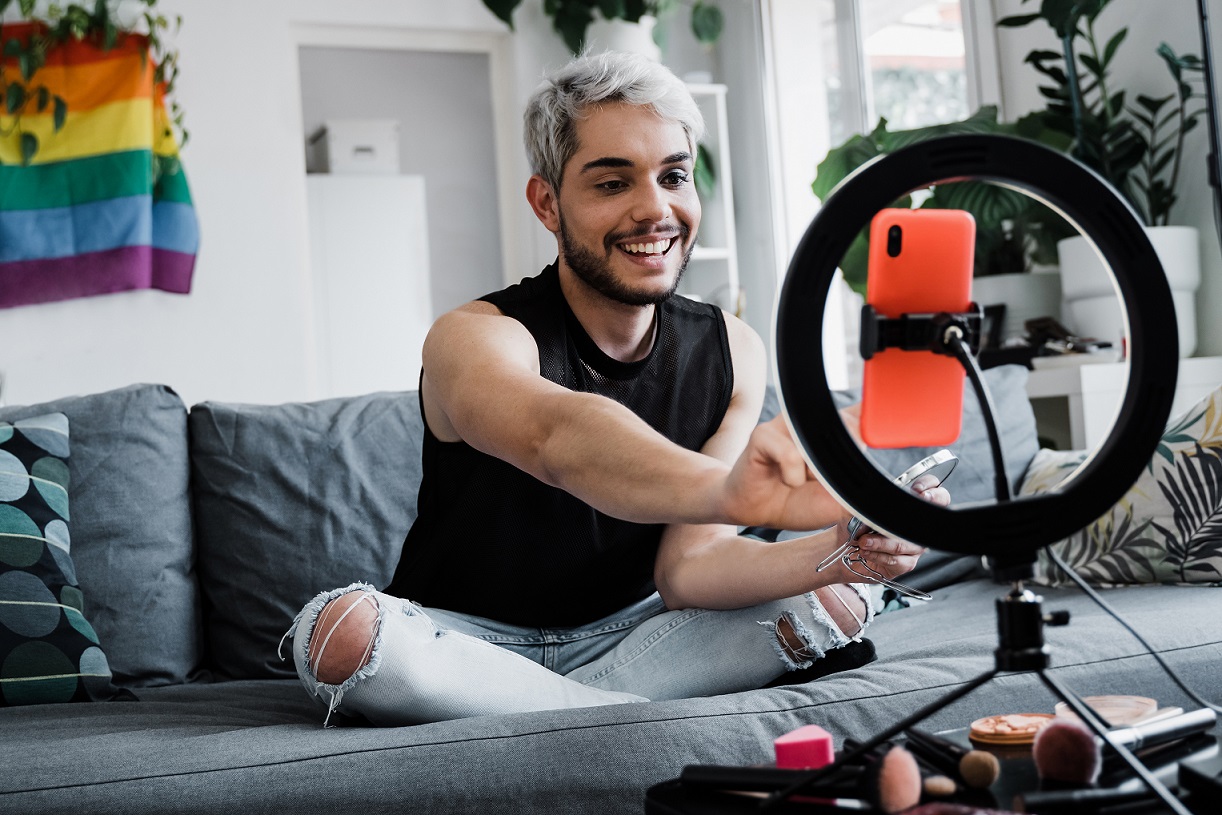 We've all seen them, those quick little videos on almost any topic imaginable. Log onto your platform of choice and there they are, waiting. Odds are you're going to give into temptation and click on one… you simply can't help it.
So What's This TikTok Thing Anyway?
For those who don't know, TikTok, the darling of millennials and Generation Z'ers everywhere, is a social media platform that focuses on sharing short videos lasting from one to three minutes in length. Topics range from dance, fitness, comedy, sports, mental health, spiritual advice, gardening, even cooking. The app launched in 2017 for Android and iOS (Apple), and became available worldwide in 2018. Its popularity has dramatically increased since then.
If you still need to be convinced of the power of TikTok, consider this. The band Fleetwood Mac recently saw their 1977 hit, "Dreams" return to the Billboard Hot 100 at number 21, the first time since the song's release, all as a result of a skateboarder listening to a tune while enjoying a favorite beverage.
In the now-famous TikTok clip, Idaho resident Nathan Apodaca cruises on his longboard (also known as a skateboard) to work while drinking a large bottle of Ocean Spray Cran-Raspberry juice and lip-syncing to the song. The video became so popular that the band's drummer Mick Fleetwood recreated the clip. Then Stevie Nicks, the band's longtime lead singer posted her own video of herself singing the first few lines of the song while lacing up roller skates.
The popularity of the original clip by Apodaca, who was experiencing some trying times at the time, led to a few amazing gifts. One was a pickup truck by Ocean Spray filled with bottles of Ocean Spray juice. Other online donations went towards a new home for himself and his family. Numerous versions of the video also went viral, including ones by talk-show host Jimmy Fallon and a multitude of videos by ordinary people drinking assorted beverages.
So what were some of the unexpected benefits experienced by the featured brands involved in this viral sensation? Sales of Ocean Spray juices increased. While the Ford F-Series pickup trucks continue to be the most popular in the country, Nissan's pickup brand, the Frontier, also gained new exposure. And for Fleetwood Mac, a whole new generation of listeners were introduced to the supergroup as online streams and downloads of their music broke records.
Should My Business Be On TikTok?
While TikTok is wildly popular, it's not all skateboarding juice drinkers and soccer games between turtles and dogs (another recent viral video) that make the cut. The truth is anyone can go viral. As TikTok considered how to leverage their popularity, the June 2020, TikTok for Business launched.  This B-to-C focused venture is designed to help businesses connect with customers using video ads. Like other platforms such as Facebook, Instagram, Twitter and Pinterest, businesses that use this program are able to create and publish original video content while monitoring what's trending in their field and using analytics to gauge their video's performance.
So What Does TikTok For Business Offer Me?
After creating a business account on the platform, here are some of the tools business owners have at their disposal:
Business Content Guide – users learn the steps of creating content such as choosing video or music for projects.
Creator Marketplace – a kind of Match.com for businesses to form partnerships with TikTok content creators on paid brand campaigns.
Commercial Music Library (CML) – a collection of more than 150,000 songs and sound effects in a variety of styles and genres already cleared for commercial use so businesses can bypass the process of getting licenses themselves.
Are Businesses Really Using TikTok? Here's How An LA Therapist Is Using TikTok For Her Business
The answer to that is a resounding yes. Dr. Kate Balestrieri provides a great example of using TikTok for counseling practice. A Los Angeles based licensed psychologist and certified sex therapist for 14 years, Dr. Balestrieri posts numerous videos on a variety of topics ranging from healing sexual trauma to forgiveness. For instance, with over 255K views, the topic "Three Phases of Attachment Wounding" packs a lot into a video that's a little over a minute in length. Kate outlines to viewers what to look for to heal their attachment wounds which is a core focus for many of her clients in her clinical practice.
To market her practice, Dr. Balestrieri regularly includes on her videos hashtags to help viewers expand on the topic, links to related materials, links to other experts in the field and there is almost always a link to her website Modern Intimacy. The overall result at the time this was written is a following of over 177 thousand, page views of over 5 million and thousands of likes on her videos.
So is TikTok for you and your business? The answer will vary from person to person. But, if you're ready to take your brand to a new level by adding videos to your marketing plans, TikTok for Business is the trending and up-and-coming platform to look into.
Not sure where to get started? Contact our team for a free consultation to explore your TikTok and other social media needs.  And don't worry, we'll manage the account for you so you don't have to do the grunt work!