The Top 8 Digital Marketing Trends Counselors & Healers Should Pay Attention To In 2019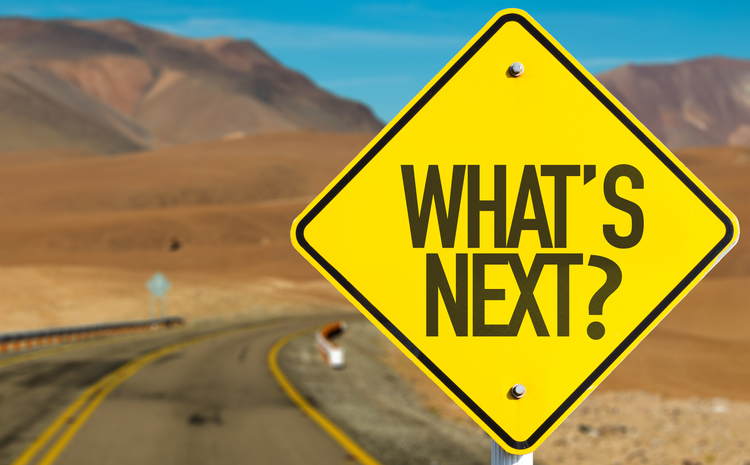 Digital marketing can feel like nothing short of a moving target. Just when you think you have it figured out and you're ready to score, the goal post is moved. The methods and tactics you employed this year to gain some traction will most likely bear little fruit for you next year.
This trend can be doubly hard for folks in the helping and healing professions. For many of our clients, they pull their heads out of the trenches long enough to launch their website or write their book and then they're back to work with clients.
Yet technology keeps marching on. In the blink of an eye, we moved from the dinosaur age to the industrial age…with very little warning or signs. In fact, often, the greatest warning signs to many therapists that something new has evolved is when their clients share the pain that new technology has brought to their life.
The fact is in 2018, digital marketing is remarkably dynamic. The constant evolution of trends and algorithms require you as the business owner to maintain fluidity. Staying abreast of the latest digital marketing trends and planning ahead will most certainly allow you to continually grow your business with greater authority and less stress.
Below Are 8 Digital Marketing Trends Showing Promise For 2019 That You Want To Be Aware Of Before They Become Household Realities
#1 Authenticity & The Discerning Consumer
Today's consumers are significantly more discerning than generations before them. This, as you may have guessed, is primarily due to the fact that they have exponentially more information at their fingertips. The days of false claims and snake-oil are long gone. Transparency and authenticity are crucial to the survival of any brand.
Consumers are increasingly turning a blind eye to traditional advertising with many paying no attention to conventional ads. In fact, according to business insiders, 30% of internet users are using ad blocker software so they avoid seeing ads, right now.
So if you can't break through to your customers using an ad, how can you do it? By employing the use of authentic content created by other consumers.
The future of marketing remains personal, authentic and real.
In a 2017 study conducted by Stackla.com, research showed that 86% of consumers say that authenticity is an important factor when deciding which brands to support. Moreover, they are far more inclined to believe user-generated content that content created by brands themselves.
#2 Personalization In Email Marketing
Personalization continues to be an important trend going into 2019. When we talk about therapists and healers, that personalization will most likely reach your clients in the form of an email. Email is a great way to reach out to a substantial number of people within a short time frame. Ideally, you would use email marketing to connect with clients, past, present, and future by sending out newsletters.
Now, to be clear you are not sending an email out to each client individually, that would take too much time. No one can do that and still run a business. There are programs that can help you accomplish this. A few of the more notable programs for email marketing are:
Maintaining a robust email list and personalizing the content of its campaigns are a must in terms of digital marketing for the continued growth of your business.
#3 Traditional SEO
As digital marketing continues to grow by leaps and bounds year after year, the need for SEO or Search Engine Optimization keeps pace with it. When it comes to getting traffic to your website, an understanding of SEO is imperative. When done right, an SEO strategy allows you to marry your marketing, content creation and social media strategy together so you get more done with the content you create.
The importance of a well-optimized website cannot be underestimated when you want Google to send traffic to your website. In its simplest form, SEO is the missing link between you and a potential client who is using the Internet to search for help.
Ideally, when someone types a particular phrase into Google, their search will yield results that lead them to you. Google's ever-changing algorithms decide who gets to be on page one and who gets to be on page 1001. And while people do look at results on pages five-ten (contrary to many SEO's sales tactics), more people click on the results on page one.
SEO is a growth strategy, and to get to page one, white-label SEO practices can help you get there.
In 2019, SEO will continue to evolve and while SEO is important when someone types a phrase into the Google search bar, it becomes paramount if you want to show up in the results for a voice-driven search.
#4 Voice-Driven Search
Naturally, as evolution and change go, we are moving on from typing on a keyboard to voice-driven search. Voice-driven search is a game changer for website traffic and this is where your SEO mettle is truly tested.
How does it work? It's very simple really, on your phone you hit the microphone while doing a Google search and you start to speak. The words you say end up in the search box and you're off to the races.
Devices like Siri, Alexa, Amazon Echo, and Google Home allow people to speak and their requests or commands are picked up and acted upon. This technology which is now in an estimated 39 million homes in some form or another is transforming SEO as we know it today.
Even people who have invested in SEO in the past need to be aware of this change in the marketplace. With so many nuances to SEO and the importance of being on the first page of search results, the time has never been more critical to have an SEO team supporting your website and content creation strategy.
#5 User-Generated Content
One option for creating new content is to enlist the help of your readers. Otherwise known as "user-generated content" this kind of content is created by consumers for their favorite brands. Brands use this kind of content to promote their products and offer first-person accounts around how useful/helpful or powerful the brand or product is. Generally speaking, user-generated content can be in the form of photos, videos, blog posts, and reviews, this is not an exhaustive list, but you get the idea.
When we're talking about therapists or healers user-generated content may look like a client attending an event where you are the guest speaker. That client then posts a picture of themselves at the event and caption the photo with "What a great seminar! I learned so much!" That post then circulates amongst their followers and you may find yourself with higher ticket sales the next time around.
Each year more and more companies are leveraging user-generated content. Why? Because it's no longer enough to "talk at the consumer" and user-generated content changes the message from "buy my stuff" to "see how it worked for someone like you". This pivot allows brands to stop selling and instead "teach" or "share" or "delight" users with practical information that consumers actually want when they consider buying a product.
It's important to remember that in our noisy world, consumers need a compelling reason for brand loyalty. The reason to buy Starbucks over your local coffee purveyor matters more than ever. User-generated content provides personal stories and relayed experiences making it more of a conversation and less of an ad.
The truth is that consumers want information about a brand or product to come from people just like them, not the ad execs on the nineteenth floor of some building in corporate America. It is important to note that user-generated content is generally unpaid. If you write something in support of a brand, don't expect to be paid or compensated for it unless you're hired ahead of time. In that case, you're considered an "influencer" and those folks are highly sought after by many brands.
#6 Influencer Marketing
One of the growing trends (that will continue to gain traction in 2019) is influencer marketing. This is the marriage of traditional advertising and user-generated content.
How does it work? Brands seek out people who have large followings and strong engagement on places like Instagram, YouTube etc and pay them to share products or use of products. You'll see this kind of content labeled "sponsored content" (on places like Facebook) in an attempt to disclose that the options offered were paid or compensated for sharing.
The end result is content created by someone the consumer deems as trustworthy not just a talking head. Brands must carefully handpick the influencers who represent them otherwise the whole strategy backfires.
For people in the helping fields, this trend is often out of reach and to some degree questionable in its merits. Most therapists, for example, would never ask a client to advertise or promote their counseling services. Workshops, events, and books, however, are open to this kind of treatment and many publishers are experimenting with this kind of strategy.
For sure, this one deserves a watchful eye as both a consumer and a brand.
#7 Social Media  
When it comes to digital marketing, being active on social media and leveraging its immense power continues to be crucial for your business. Not being on social media is today's equivalent to being off the grid. If you're not on the grid, you don't exist.
That said, social media is complex and ever-changing. What worked last year doesn't work the same this year. And, not all social sites work for every business. Wherever you choose to engage, you need to make sure the results you want to achieve are possible. All social sites have limitations on their engagement and how they share your content with users.
When you look at the numbers, recent market research shows that as of 2018, there are 3.196 billion people on social media, which is an increase of 13% over the previous year. A discerning marketer will take a smart look at which social sites are performing, delivering clients/sales and which ones are useless because your buyers are not engaged there. The trick is to limit engagement on poorly performing sites. 
There is no doubt that when done right, getting a piece of the social pie can explode your business. The trend in 2019 will be to spend more time on the few sites that actually deliver results and reduce time/expenditure on the sites that do not.
For best practices on how to use LinkedIn, Facebook, Twitter, YouTube or Instagram, read up on these posts.
And one final note, thus far, exposure on social media has been relatively free, but this may very well be a thing of the past. The rise of paid services like "Facebook boosting" is being considered by every site for how to make a profit and how to cover their own costs.
Pay-to-Play
Digging into that more, this trend we're discussing is the concept of pay to play. If the free ride on social media has closed down and you've opted out of SEO, pay-to-play may become your only option.
How does it work? News feeds are highly competitive and everyone is vying for the top. Marketing campaigns must be defined and targeted if they are to reach the RIGHT audience. Today, in the free-for-all that is most social feeds, targeting is almost impossible. The good thing about pay to play is that you can be very specific about who sees your content.
Pay to play gives you the tools to develop a highly targeted content campaign so the right content is delivered at the right time to the right people. It's much more like traditional advertising and for many folks will feel like money well-spent.
It is important to note that the use of paid social media strategies, with its targeted campaigns, cannot do all the heavy lifting on its own. You must still send out content in the most engaging format possible. Again, target all you want, if its boring, no one is going to care.
#8 Videos & Stories
Although you may still think of social media as relatively new, the idea of photos and status updates are actually old news when it comes to digital marketing. The dynamic nature of social media and its fast-paced evolution has thrust it into new territory.
Remember that the key to successful digital marketing is engaging content and one of the more critical digital marketing trends in 2019 is the continued evolution of video content. In this arena, we're talking about videos and stories.  
2018 saw the rise of video options on just about every social platform. Users became familiar with seeing non-professional footage and the response was incredible. Today everyone can produce their own videos (here's advice on how to do it) and the very active trend is to get on board. If you're already there, with all the equipment etc, the work now is to make video a regular part of your social offerings.
Video
The trend in 2019 is to make the production and uploading of video content a regular part of your video strategy. Videos should be platform specific and targeted to the audience and the campaign you're running. Your goal is to capture and keep the user's attention.
No discussion of the importance of video in digital marketing would be complete without a mention of live video. Live video allows you to leverage the benefits of social media even further; live streaming allows you to connect with your audience in real time. Moreover, it can serve to create intimacy and trust with your audience as well.
At this point, every social media platform has an option for live streaming video. You can now stream video on Facebook Live, Twitter Live (via Periscope), Instagram Live, and YouTube Live. It is important to note that videos are short (about 2-3 minutes). Your message must be clear and concise because seconds count.
Social Media Stories
If seconds count in videos they count even more on Instagram stories, 15 seconds to be exact. Instagram stories were all the buzz in 2018. As far as digital marketing trends for 2019, going forward, their importance should not be underestimated. Since their introduction 2016, Instagram has seen exponential growth in usage. Their growth in terms of the number of daily active users has quadrupled. Significantly outpacing Snapchat, the inventor of the stories format.
Stories are wildly successful because they are short (approximately 15 seconds), they have fun little AR filters (augmented reality) that people love and users know that they disappear after 24 hours. So, if they want to see the latest story from their favorite Instagram accounts they basically have to "click now".
You may be scratching your head wondering what you could actually do in 15 seconds. It's a great question. In the helping fields, it could be something as brief as a sharing some words of wisdom or your favorite motivational quote? A tip of the day or an intention to get your day focused around a single goal. That could be a great daily story to run for your followers.
Fifteen seconds is not a long time, but that did not stop the amazing reception of stories on Instagram. Just remember, with all trends, the data will prove how successful stories are. Statistics on who stories works for remains to be seen, so be wise with how you invest your time/dollars into this social channel until you see the proof in the pudding.
And of course, more will come.
With the launch of GDPR mid-year, there's lots of ongoing chatter about online safety, security, and responsibility. Rest assured that topic will always be on people's minds too.
Digital marketing continues to evolve year after year. If you have any hope for success, you must stay ahead of the curve and your strategy must be fluid. The key to successful digital marketing is being able to discern what is just a blip on the radar and what trends are here to stay.
New trends in digital marketing are where you want to do your homework. Don't invest your time and money into a strategy that won't survive the winter. Look for short or long-term gains and always have your out clause. A misunderstanding of new trends and failure to react quickly will almost ensure that the train leaves the station without you.
And when in doubt, ask for help. Our team is on the pulse with digital marketing and digital trends each and every year (for 10 years running). We're happy to answer questions, just send us a note and someone will get back to you quickly.