What Are Long Tail Keywords & Why They Matter More Than You Might Imagine To Your SEO Strategy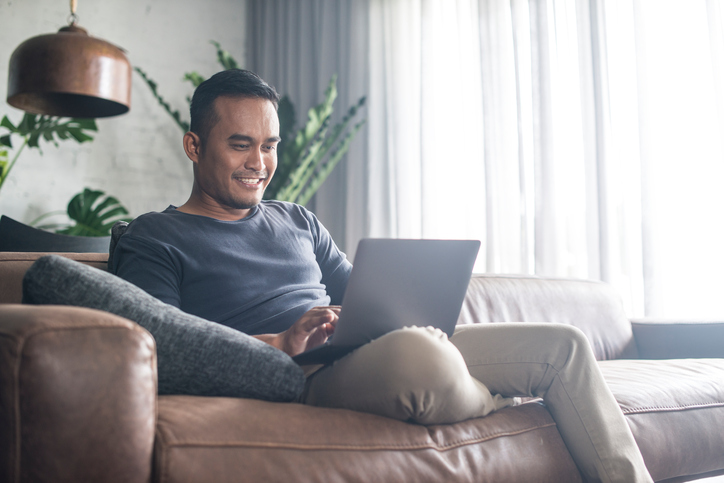 In the world of SEO, there are two kinds of keywords you want to consider in your strategy: long tail keywords and short tail keywords (or head terms).  Long tail keywords are typically phrases with 3 or more words while head terms are often single words or two-word phrases.
When people think about keywords, often in an ideal sense, they wish to rank on the first page of search for big words like "marriage counselor", "dating advice", "yoga practitioner" or "spiritual healer". The challenge is that the competition for ranking for these terms is often so far out of reach, it's hard to make meaningful progress without spending a lot of time, a lot of social sharing AND a lot of writing.
On the one hand, data from sites like SEM Rush show that smaller phrases often have significantly more search month-over-month than their longer tailed relatives. And while that may be a good thing in terms of market share and potential clients, the challenge is that for most head terms the competition is considerable greater thus making it harder to rank for.
For example, according to SEM Rush in July 2018, there were 4400 searches for the phrase "dating advice" but only 1000 searches for "dating advice for women". But these search numbers only tell part of the story.
The competition is where the real challenge lies.
Even if you could rank for "dating advice", getting there would be truly difficult with 703 million other pages to compete with, versus a mere 175 million for "dating advice for women".
One could argue that if your brand offers advice to women that the second keyword phrase is actually better to work towards because it is prequalified for your audience. Still, many people believe that the best keywords are ones that offer the greatest number of searches a month.
The problem is, everyone is competing for the same few spots on the first few pages of search. The ones who win those top spots do so by feeding Google new content on a regular basis on the topics they want to rank for.
That's the heart of a content marketing strategy.
As a healer in private practice or with a product you're selling, very likely, the number of visitors that come to your site over a given month is smaller than what's required to get you on the first or second page of search for these terms.
There are other factors too.
Within Google's algorithm for how sites are weighted in search are additional details like:
How long has your site been online?
How long do your visitors stay on your web pages?
How often do people return to your website for more?
If you want your website to rank highly in Google for relevant search terms, it's important to have a strong understanding of what phrases matter for your brand and what you're able to do month over month to prove your case to Google that you're the true authority on your topic.
How do you do this?
When it comes to winning over the long run, content marketing is what's been proven to work. In fact, it is the mainstay growth strategy of most successful websites and the only way to gain regular, repeated traffic from Google without either buying ads or traffic from outside sources.
Or you could be a Kardashian. Popularity works too.
But for most of us, that's both outside of our league and not all that appealing. By working on a plan to publish new and relevant content to your website, every word on each of your pages tells Google in yet another way that you are the subject matter authority and this is exactly where long tail keywords come to play.
Why are long tail keywords so important?
If you think about it, it's easy to see that most of us don't think of the problems in our lives in head terms. We don't say to ourselves, "I need dating advice" or "I need a marriage counselor".
What's more likely is that we identify a specific challenge like, "Why do men always want to text instead of talk on the phone?" or "How could a marriage counselor help us?"
When we think about the painful things in our lives, we really do think in complete thoughts.
We also think about situations that mirror what's going on in our personal lives. Maybe you need marriage counseling to help with your three kids and an out-of-work spouse? That situation may not apply to the person who needs marriage counseling because she can't have a child and it's hurting her relationship.
The evidence for the effectiveness of this approach is found in research around voice to text search along with the rise of cell phone usage and how frequently we use the handy microphone found on our phones. It's also found with the incredible popularity of services like Amazon Echo or Apple's HomePod. Those services have sold like hotcakes because they allow the user to say things like, "Alexa, call Milano pizza for me" and it happens. Or, "Alexa, what's the square root of 100" and Alexa tells you.
As we have become more conditioned to using our words to search, text-based search on computers has had to catch up. The amazing benefit of this is that there are many, many new doors open for a small business who wants to grow by leveraging long tail keywords.
And of course, you now have lots and lots of ideas for great content to write.
Long tail keywords, unlike head terms, can have something called "intentionality" applied to them as well.
Think about intentionality like this: what's the intention behind a search. On a high or low scale, or more motivated to less motivated, as practitioners, it's in our best interest to be found by consumers with a "high intention" to either use, buy or explore the services we offer.
Because despite what any marketer tells you, we cannot predict a person's "readiness" to buy anything. Sure we can work towards prequalifying people along the way, but there's a price to be paid with prequalification and that price is you trim the field.
Consider this: if your keyword is "hire a dating coach" that has a mere 20 searches a month vs "dating coach for women" that has 1000 searches a month.
So while it's better to write articles about "dating coach for women", you want to avoid going too far and writing about a topic where there's little or no search.
So in the realm of keywords, long tail is best. There are many, many more intimate, organic options to connect with that have great intentionality plus less competition.
The result there is that you have a greater opportunity of making headway with Google and getting your articles to show higher on search on pages that matter to your bottom line.
Everything with SEO is like climbing a ladder. You have to begin with whatever rung you're on and then reach up from there. Often when we strategize with clients, we work on a mixed plan that allows them to stretch in some areas for bigger keyword phrases, while also making strong dents/progress in areas that are easier to show wins and gains for.
The challenge is in knowing what keywords actually matter to your clients. Here you don't want to guess. If you would like to consult with our team about the best SEO or content marketing strategy for your website so you're sure of your plan to grow your online presence, we would love to chat.