What Is A Book Coach & Why Should You Hire One?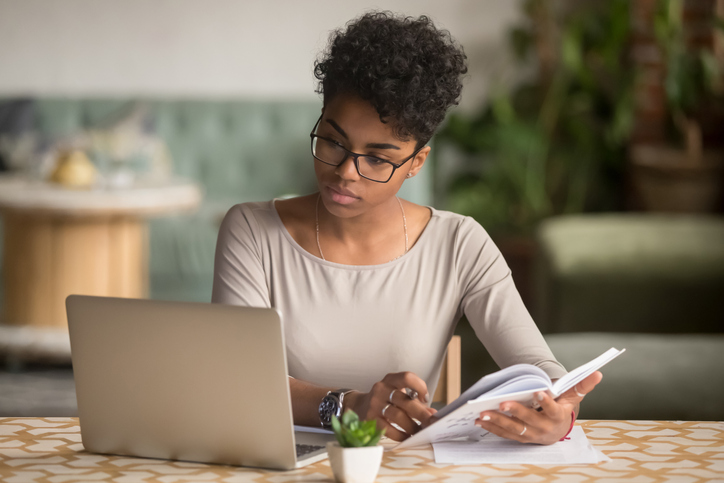 Understand What You Really Need
When it comes to book writing and publishing there are a considerable amount of boxes that need to be checked throughout the lengthy process. First, do you want to publish a traditional or self-published book? Then there is the actual writing, followed by editing, proofreading, beta reading, printing (or not) and let's not forget marketing and of course PR.
If you're one of the few who understands the publishing process from soup to nuts, then bravo. However, if you're like most folks, you're probably procrastinating wondering how you'll ever eat this elephant. 
Many of us are true to form when we are faced with something we're unsure of, we start out by asking for help. Writing an entire book (or book proposal) and then navigating the publishing industry can be intimidating. That's the core reason why most people hire a book coach.
The Publishing World Has Changed Dramatically & Created A Need For The Professional Book Coach
It used to be that if a publishing company or a particular editor saw potential in your manuscript that was half the battle. And when you made it, you were swept up in the whirlwind of being an "author". In-house editors did the work of polishing your manuscript and the publishing company handled your marketing and public relations. Making it to the big time certainly had its perks. 
But it's no secret that the world itself has shifted dramatically in the last two decades — and technology has had a palpable effect on every aspect of our lives. What used to be out of our reach is now in the palm of our hands. Take marketing, for example. Advertising and marketing used to be limited to the big dogs on 5th avenue. But today, the stay at home mom who starts a business can potentially reach hundreds of thousands of people herself. Granted nothing happens overnight and it takes a lot of hard work — but it's doable.
There is no doubt that technology has opened doors for us that we never dreamed possible. Its effects are felt in every industry and publishing is no exception. 
Author's must now do more than just write
The days where the author's only job was to charm the reader with a provocative arrangement of words on a page are all but gone. The fact is at this particular point in our timeline, authors are expected to do more than simply write. 
Like the rest of the world, authors now have access to research and marketing tools and they are expected to use them. 
Today, if you have even a modicum of hope for landing a traditional publishing deal you'd best not show up to the party empty-handed. Ideally, you are expected to come bearing gifts in the form of a polished manuscript, a well-developed author platform, and a robust email list. 
Publishing houses are no longer expected to take it on the chin when they make a bad call. Instead, what we're finding more often is that publishers, look to mitigate the risk as much as possible. And authors with a better understanding of the process, i.e. knowing what they need to bring to the table would perhaps stand a better chance of publication.
Times have certainly changed and what agents and publishing house editors used to accomplish together have now fallen into the hands of the book coach. 
So what exactly is a book coach?
The answer to that question is not black and white, as a book coach can wear many hats. Remember that book coaching is now taking the place of what used to be clearly defined lanes in larger publishing houses. The best answer we can give is that a book coach guides the writer through the book writing process. That being said it is important to note that every book coach is different. Some book coaches can and will get into the weeds of grammar, syntax, and sentence structure while other book coaches will never take a red pen to your page. You may also find that some book coaches focus more on the design and marketing of a book and far less on the merits of the plot. 
Why Should You Consider Hiring A Book Coach?
What does a book coach do?
With the open market of the internet, competition can be fierce. Often in an effort to remain competitive and build their own businesses, editors or book coaches will diversify and expand their offerings. And while this creates a one-stop-shop for potential clients this overlap can cause a certain degree of confusion. 
As we discussed earlier when it comes to book coaching services the list is long. 
Very often book coaches can/will offer any combination of the following:
Develop your idea to determine your book's place in today's marketplace

Help you decide if you want to write a traditional book or a self-published book
If you want to do a traditional book, you need a book proposal and a book coach will help you d

evelop and write your book proposal

 

Set realistic expectations for the amount of work and timeline to get from proposal to manuscript, to publishing, to marketing your actual book

Coach you to overcome writer's block and other creativity blocks interfering with your work

Set up a system for accountability to keep you on track (so you actually get the work done)

Work with you to develop and/or expand your author platform

Identify your target market so your book targets the audience that will purchase the book in the future

Create an effective marketing plan for your book and identify future marketing needs 

Provide proofreading and editing services

Teach you how to write query letters and other outreach to find a great agent (only needed if you want to publish a traditional book)

Overcome creative stumbling blocks
So while book coaches can offer, a wide variety of services, it should be clear that it's up to you as the writer to decide what you need. To that end, it's wise to interview book coaches to see what services they offer to determine what works for you. Whether you need help writing your book proposal, fleshing out your plotline, organizing your chapters or even a refresher on the basics of grammar, chances are you can find a book coach who provides exactly what you need. 
The greatest benefit of hiring a book coach
As the entire world pivots and jumps on the DIY bandwagon, it can be tempting to think that you can write, publish and market a best seller yourself. I'm sure there's a YouTube video for that out there somewhere. But while there are many things you can do yourself, a perfectly polished ready for publication book may not be one of them. If you're a first-time author this thought process can be particularly foolish. 
Truth be told if your a first-time author, you do not and cannot know the ins-and-outs of book publishing, save for those who have worked for a publishing house of course. But for the rest of us in the dark we need all the help we can get.
For example, one of the key things a book coach can do for a writer is to conduct market research and determine if the author has and an idea worth selling. Any book coach worth their salt would ideally keep their ear to the ground and their fingers on the pulse of the publishing world. To state it matter of factly, book coaches know what traditional publishing houses want and they know what will sell. Working with a book coach ensures that you are privy to those important pieces of the puzzle. 
When Should You Hire A Book Coach? Perhaps Earlier Than You Think
Where you are in the process may determine what you really need
Olympic skaters don't look for coaches after they win a gold medal. 
Conventional thinking might lead you to believe that you should first write your book and then look for a book coach. Truth be told, this is not always the order of operations. 
For many writers, the road to publication often begins with "I have an idea for a book but I don't know where to begin." Seeking out book coaching services at this stage of the game may very well be the right move. 
Stephen King once said, "the scariest moment is always just before you start". And isn't that the truth about anything unknown? 
If you're at the beginning of the process, a book coach can help your ideas take shape and give you what you need to just get started. Even if what you need is simply some encouragement and moxie. 
If you are further along in the process and closer to a finished manuscript you may find that book coaches are a bit reluctant to come on board at this late stage of the game. At this point, your plot, theme, and ideas have taken shape already and there may very little that a book editor can contribute. 
To put it mildly, a manuscript that is weeks or days away from completion needs an editor, not a book coach. 
How To Find A Great Book Coach
Great working relationships are crucial for success
Considering that writing a book is a time-consuming labor of love (for most) choosing the right coach is crucial. The imminent relationship between you and your book coach should be something that you take under heavy consideration. Ideally, you want to find a coach who understands your passion project and one that honors the process. The right book coach will have a belief system and a work ethic that aligns beautifully with yours. 
What to look for in a book coach
As you begin your search for a book coach, the usual suspects for finding any such resource comes to mind. More than likely your search will start where everyone looks first — the internet. A quick Google search will turn up a litany of results — all you have to do is choose. 
It's important to point out that the book coaching services that show up on the first page of the SERP are simply the ones who know how to market themselves effectively and those who have nailed their SEO. But good Google-foo may not necessarily translate to a successful coach-trainee relationship. 
As you conduct your search for a book coach, keep the following things in mind:
Look for a coach who understands your goals
This one should be quite clear. If a potential coach doesn't know what you're trying to accomplish, how can he/she ever get you there? A good coach should ask you about your goals early in the discovery phase. Failure to do so should be a red flag.
Find a coach with a good track record
Your potential coaches website can be quite helpful here. Read through client testimonials and don't be afraid to ask for references. Anyone with a list of happy clients would be happy to oblige.
Don't be afraid to ask if he/she offers a test run
Very often book coaches will offer a test run. Perhaps this looks like one chapter of your book. In this case, you and the potential coach can work together and get a feel for the process and the results. 
Read anything the coach has published themselves
Book coaches often start their businesses after they have gone through the process themselves, some have done it many times over. Do your research and read something that your book coach has written themselves. Whether you love it or hate, you will walk away knowing if that coach is right for you. 
Read one of their coaching projects
Ask if you can see/read through one of the coached previous projects. In doing so, you will get a clear picture of what your end result (with that particular coach) looks like. 
Use social media to your advantage
Social media is one of the best tools available for conducting reconnaissance and you can learn a lot about anyone from their social media accounts. In this case, use social media to make a determination as to whether or not your personalities would jibe. 
The important thing to remember when looking for a book coach is just like writing the book itself, finding the right coach is a process. Taking the time to carefully vet potential coaches upfront can spare both parties a lot of frustration and wasted time. 
The publishing industry has changed significantly over the last twenty years or so and writing a book to completion is only half the battle. Potential authors are now required to know more and do more. Along with a completed manuscript, they are now expected to have a well-established author platform and a clearly defined target market. This divide between new authors and the publishing industry has given rise to the book coaching niche. 
Finally, consider working with a coach who has worked with writers in the same genre you want to write in
Our book coaching services have traditionally focused on books in the self-help, healing, and mental health spaces. You can read more about our book coaching services here. And read to the end where the testimonials are, that's always helpful for making a good choice. Whether you're interested in a traditional or self-published book or need support marketing a book that's already gone to market, we have a long track record of happy, successful clients.
Book coaches can provide a wealth of services anywhere from correcting spelling errors to marketing. And while there are plenty of book coaches offering these services it is up to the writer to determine exactly what they need and do their homework to find the right person to help them achieve their goals. Writing a book can be a long, arduous, and emotional process and there is no guarantee of publication upon completion. However, there are things that writers can do to help themselves through the process, seeking expert help is just one of them. 
If you have an idea for your next book but you're not sure where to start, we can help. Request a free consultation from our team today or send a private email to melanie@yourtango.com. Her track records with authors over the past 15 years can certainly help you make a good decision about investing in your book.