What Is An Author Platform & Why Is It Important If You Want To Be A Paid Author?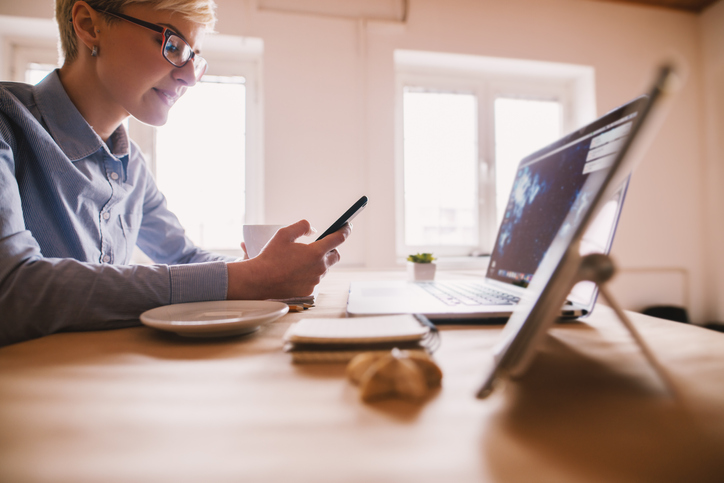 If you thought that having a way with the written word is all you need for writing and launching a successful book, you may have to guess again. It used to be that authors merely had to worry about getting words on paper in a cogent and interesting way. However, in the last ten years, the landscape of publishing has changed dramatically and author platforms have become increasingly important.
In today's marketplace if a writer has any hope for success they must take marketing into their own hands. With the rise of the internet, the responsibility of the author does not end with creating a body of work. Doing the legwork to identify a target market can have a direct effect on sales, this is an aspect of publishing that now falls squarely on the shoulders of the author.   
The idea of an author platform initially started with and is still primarily associated with nonfiction authors. Fiction authors tend to land book deals based on the strength of their manuscript and the story itself. When it comes to the nonfiction genre, the issues of authority and credibility tend to come up.
Why should a reader purchase your book? How much do you really know about the topic you are writing about? Why should you be trusted? In the nonfiction genre, publishers want to see evidence of the author as a thought leader or an expert. And the onus is on the writer to provide such evidence via their writer's platform.
What Is An Author Platform?
The idea and definition of an author platform seem to be a moving target and it means different things to different people. The overarching theme, however, is visibility. In its simplest form, an author platform is a foundation that gives an author the ability to sell books. It is an indication of who you are and who you can reach.
There are many different building blocks to an author platform these can include: websites, blogs, social media, personal appearances and even guest contributions to larger outlets and websites. Authors tend to use these resources in varying combinations based on their needs and end game.
Why Do Authors Need A Platform?
An author platform is an ideal way for a nonfiction author to establish their credibility and identify them as leaders or experts in their field. It also serves to validate the author's ideas in the eyes of a potential publisher. In a sense, it serves as a form of market research.
A platform with a loyal following is a good indication that the author's idea "will sell" and there is, in fact, a market for it. In cases where the author is self-publishing, the audience and potential buyers curated through an author platform are a crucial part of creating sales momentum.
Self Publishing Vs. Traditional Publishing
A common misconception is that traditional publishing does not require anything of the writer beyond the work itself. This is not the case. Whether you end up with a traditional publisher or you self-publish, you will need an established author platform.
If you self-publish, a platform will get your book off the ground and ensure higher book sales. If you choose the traditional route for publishing, a platform can be a deciding factor in whether or not a publishing company will even take you on.
Moreover, publishers see platforms as a way to mitigate the risks in publishing nonfiction authors, particularly new authors. In years past, the accepted model was that an author's book was published and the extent of their responsibility was to provide the body of work. The book was published,  the marketing team was put to work and everyone hoped for the best.
In 2018, however, the author is expected to have an established platform as a springboard for sales and a market that is ready and willing to purchase.
How Do You Build An Author Platform?
It's tempting to think that the only viable way to find and build a market for your book is through the internet on social media. Let's be clear here, social media and platform are not synonymous. While it may a great way to reach significantly more people, there are tried and true ways to reach your potential audience in person as well.
Let's take a look at the tools and options authors have for building their platforms.
In Person
Although we tend to "live" online, we have to remind ourselves that there is a great big world out there. And human interaction is still a viable way to connect with people and build a platform.
Professional network – There's no doubt you have spent years establishing relationships with clients and colleagues. This can be a wonderful resource to tap into when you're looking to generate some buzz around your book and grow your audience.
Book Clubs – Book clubs can be a great way to network with like-minded people. Your best bet is to network within your group, build the excitement and create an audience for your upcoming book
Speaking engagements – If you're not afraid of public speaking and you have the personality for it, booking some speaking engagements could be a great way to promote your book. Look for speaking engagements at local schools, universities and with other book clubs.
Book Readings – Book readings are an excellent option to create interest and excitement around your book. Libraries and local independent booksellers are great resources for this kind of networking.
Online
The Internet can be a double-edged sword. It's easy to think that you can write a book, have it published and boom you're an instant millionaire. It doesn't work that way. There's no denying we live in a digital age, and author platforms in 2019 are largely online. The internet has given authors a unique advantage over their predecessors when it comes to book sales; it extends their reach significantly farther and wider.
While their reach is no longer limited, neither is their options for building a platform. When it comes to marketing in all of its many forms, you will find that simply being "online" can have huge payoffs.
Website – Having your own website is almost a prerequisite for landing a book deal. A website allows people to find you and when it's done right it can translate into high visibility.  Moreover, they are the perfect tool for curating your email list.
Email – The subheading to having your own website is building an email list through that website. When it comes to landing a book deal, the existence of a robust email list can be the proof you need that you, in fact, have a market for your book.
Blogging – Blogging is far and away the most advantageous route for establishing your credibility and building an engaged audience. You can share your thoughts about the process, or share small details about your book to build excitement. The beauty of blogging is that there are no hard and fast rules regarding what you write about. Blogging gives you the opportunity to create intimacy, show your personality and connect with your audience beyond some social media limitations.
Social Media – Being active on social media is another important part of an author platform. Social media can give you an unprecedented reach and it is one of the most useful tools for increasing your audience exponentially. Your options with social media include Facebook, LinkedIn, Twitter, Instagram, and YouTube.
While it is critically important to be on social media and foster an engaged following, it is advisable not to spread yourself too thin. It's virtually impossible to master all platforms successfully, so choose one or two and focus on those. Combined with your website this should provide ample opportunity to curate the size and type of following you are seeking.
Podcasts – Podcasts are yet another great way to connect with your audience. Podcasts can bring a humanizing element to you and your message. It allows your audience to literally hear from you and form a stronger connection.
There are many tools and resources for building a platform but simply having one is not enough, your platform has to work for you. The mere existence of your author platform will not guarantee your success or book sales. However, a platform that is consistent and fruitful with an engaged audience and continual growth will.
Two Essential Elements Of A Successful Author Platform.
Growth – Your author platform means absolutely nothing if you don't do the work to grow it. Growing your audience should be one of your main concerns. Building your email lists, subscribers and followers will pay dividends down the line in the form of higher book sales. Growth looks different for each tool or resource you are using.
For example, growth on your website can look like increased traffic, page views, or an increased number of subscribers to your email list. However, when it comes to social media, growth can look like an increase in the number of followers or as an increase in engagement.
Engagement – It's one thing to have a platform and another to have subscribers and followers. I hate to the bearer of bad news, but having huge numbers on paper could all amount to nothing if you do not have an engaged audience. The fact is when it comes to nonfiction, people want to buy books from authors and thought leaders they trust.
If you don't believe me, ask Oprah. Her empire was built on a foundation of trust. She would never be where she is today if she were perceived as just another charlatan. That said, her empire was not built overnight, and yours won't be either. Establishing trust with your audience takes time and effort.
The key to engagement is being human and being real. People are far more likely to trust someone in whom they can see a little of themselves.
Some Final Thoughts…
It is important to note that when it comes to an author platform, the focus should be on quality not necessarily quantity. An author platform is not about collecting as many names as possible. Rather it's about getting the "right" names on your list. In the game of "get the book deal" the author with the most names on an email list doesn't always win the book deal.
The truth is you may end up with a giant list, but if you're not truly speaking to the person who is the ideal audience for the book, those names on your list won't buy your book when the time is right.
Building your platform is about carefully curating an engaged and loyal following. When you fail to do so, you're left with sluggish book sales, if you even get the book deal at all.
You will have days where you feel as though everything you are saying is falling on deaf ears. But the key to building your platform is consistency. You must continue to show up, in spite of any misgivings you may have about the process. The work may be hard, but it can be quite rewarding when you actually see the needle move. And of course, if you need help, help can be found. Here's a list of tips if you're looking for a VA (virtual assistant) or intern to support your efforts in building your platform.
If you need some help to start building your author platform please subscribe to our newsletter list (located in the upper right-hand column on this page) or reach out to us directly to schedule a call and see how we can support you in building an engaged audience for your book. We also work with clients on book proposals that sell. Let us know if this kind of support will help you!