5 Important Reasons To Recommit To Your Writing Practice in 2020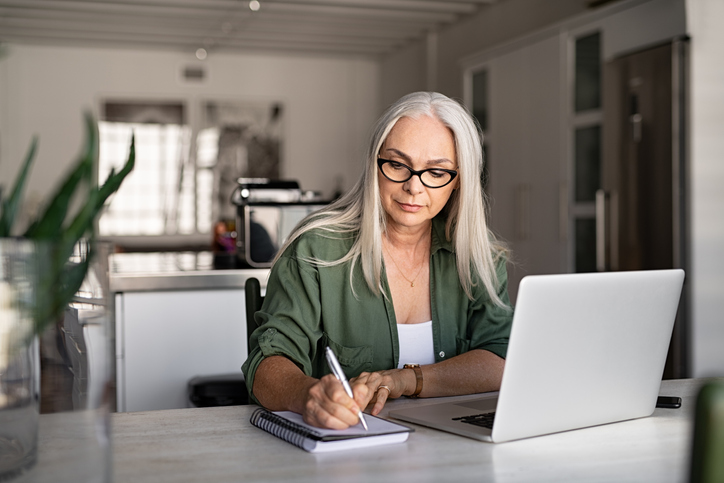 It's common practice for marketers to grab the watchful eye of folks on Facebook with ads touting "quick fixes" and "easy solutions" to your marketing woes. Rarely, if ever, do these miracles work. All they have done for clients over the years is to reduce their trustworthiness in marketing professionals.
Unfortunately, almost everyone we speak with has a story or two about gimmicky offers and disappointing results. Why do people get sucked in by these "too good to be true" promises? Most people who end up in this kind of situation dislike marketing immensely, almost as a rule. From that place, nefarious marketers promise the world.
If you hate marketing your business, you may understand the appeal. Messages promising to "make it easier" speak directly to the overwhelming desire you have to push away this kind of work. Instead of mastering the ability to speak with prospective clients in a way that motivates them into action, far too many share horror stories of falling for promises that offer limited work and buckets of gold that never materialize.
Sometimes these experiences happen simply from lack of awareness. Not know how a tool like Facebook works but hearing that you "need to" use it to grow your business is often the impetus to bad choices.
Instead of looking for a quick fix, consider that the winners in the online marketing world are the people who develop a writing practice or a habit. They work it a little bit every day. But not like a fire drill, more like a meditation or a yoga practice. Slow and steady is the key to getting to the finish line.
There are only two situations where clients materialize out of thin air.
One, you become a celebrity and it's done for you because everyone is Googling your name. Or two, your marketing efforts produce results from the groundwork you've laid after lots of hard work. Just like muscles, habits (good and bad), friendships and relationships, they all take time, patience and consistent effort. Anyone selling you something other than that deserves to be questioned like they're a bandit and you're the FBI.
This morning on Facebook I saw an ad that offered an easy solution and one that no doubt appeals to a lot of people: no blogging, no podcasting, and in this person's viewpoint, you don't even need a website. Yet, somehow, miraculously your business will flourish.
Hogwash. It doesn't work this way.
Save yourself the disappointment and accept the truth. You have to work the marketing of your business if you want to have the financial prosperity, freedom, and lifestyle you desire. You haven't missed a class and you weren't kept out of a secret club. You may simply have lost sight of the simple fact that without effort, nothing happens.
That said, there are writing practices you can leverage to get more from the work you're doing. If one of your 2020 goals to increase the number of people interested in your work, writing is the easiest way to make the most of your time.
Here are 5 reasons why recommitting to your writing practice is actually the best starting point for reaching your 2020 goals:
You already know how to do it, so the learning curve is easier than you think
Let's face it, you are not a professional writer, but neither am I. Writing is merely an extension of the talking and listening you do every day with clients. Yes, you should freshen up on your skills if the last writing class you took was 10th grade English. But other than that, if you have a set of services you offer clients and they have a set of pain points or challenges they face then you have material to write about.
Once you master the ins and outs of good structure, conversational tone, online form, and how to really reach your audience, nothing should hold you back. Professional writing no longer requires a degree or a stint at the local newspaper to qualify you to share your ideas. That entire process was decriminalized a long time ago.
You already know how to do it, now you need the mindset TO do it. That's why a writing practice is key.
Once you have articles produced, mine it for other ideas to meet all of your content goals
You don't have to continually invent the wheel. Find topics you hear in sessions again and again and write about those. Then, as you share your content across the web, revisit blogs and look for other ideas within your posts. Remember, you need lots of different kinds of content to make it work. Social media begs for short-form content, while your clients may want deeper resource pieces to expand their learning.
Looking over older articles here are a few things you can do:
Use one-liners from past articles for quotes or quote articles.
Take sections like this one and write entire articles around it.
Write technique or "skills" posts that you reference regularly to expand a reader's awareness.
Write in-depth eBooks, white papers or case studies around an article topic
If you're a YourTango Expert, repost your entire piece as it is (no edits) for new readers to learn from.
You can even leverage thoughts/opinions from pieces you already wrote if you do services like HARO.
Once you get into the habit, your blogs become useful tools for social media, list building, public speaking and more. Think of yourself for a moment like a comedian getting your material together for your act. You save enormous amounts of time and energy when you consolidate your topics to a few areas so you really develop a branded connection to a topic.
The more you write, the more you define your brand
The online world exists outside of personal relationships and one-on-one communication. If you have aspirations to grow beyond your current business model, you need to develop your online presence. Remember that a website without a blog, or a blog with no current content, is merely an online business card. While this is helpful, it's not enough to show the world that you are a contemporary thinker on your topic of choice.
Don't rely on having stated your thoughts to your colleagues or friends and believe that's enough.  It's not. You need your thoughts in the digital space for the world outside of your bubble to know you exist.
Google also rewards things like "freshness", so newly published content also encourages Google to see you as someone who is offering new ideas in the field. This is an important variable if you want to build up your SEO and inbound traffic such that you don't have to hunt for or pay for traffic or leads.
Big projects take much longer than you think
Can you write a book in a weekend? Perhaps. But without a well-branded website to market your book, your book launch will be more like Shakespeare in a closet. What you want when you launch your book is for your website audience to serve as a source of leads and paying opportunities.
When you write articles and share them on social media and websites like YourTango, you start to generate interested readers who visit your website. Those people may not be ready to become clients today, but if your website is constructed correctly, they can get on your list for future opportunities.
A writing practice develops this over time. It's not an emergency experience where you have to do a million things at once. It's a one-step-at-a-time experience and that is far less emotional, taxing, and frankly easier to manage.
Finally, overcoming your inner writing demons are freeing and healing
The most common challenge I hear from clients is that they harbor some sense of "imposter syndrome" when it comes to writing. "I'm not a writer. I get lost looking at the page or coming up with an idea." 
To move through this, you have to become more committed to the results you want to achieve than you are rooted in your false beliefs. Just like your clients, you need to muster the courage to sit with your fingers on the keyboard and wrestle with your thoughts. It won't be perfect. It will take time. It's not guaranteed to be a masterpiece, but that's how all journeys begin.
Writing is a solo activity. The only judge and jury are you until it's shared with the masses. How you treat yourself as you try to become a writer is a mirror to how you treat yourself in your life. Listen and observe. Hear your inner critic and start to push through the thoughts.
Then, rinse and repeat.
If you're stuck getting started with your writing practice here are a few easy places to begin:
Pick a topic to write about that you recently dealt with in a session or with someone you're close to. This first piece doesn't need to be published, you just want to start your writing habit.
Make a list from your intake or discovery calls so you have ideas to work with next time and get your writing time on the calendar. Nothing in our busy lives happens without being on the calendar. Plan it and then work with comes up.
Continue to observe your inner dialogue, your critic, and your supportive voice inside. Nurture the truth and don't make room for drama and trumped-up words like "you'll never get this right" or "you're terrible at this". Practice listening for the truth from your inner voice and release the hyped up or overly dramatized nasty voice inside. It doesn't serve you.
Once you get started, you will quickly amass a body of work you can play with and start to reimagine in alternate forms.
And if you're short on time, here are a few extra tips to help.
So this year, instead of falling for the gimmicky schemes, be straight with yourself. If growth, financial rewards, and exploring big projects are in your future, you have to start here. A writing practice is one of the easiest steps forward you can take. It's not fast, nor is it without challenge, but when you truly commit to your practice for 15 or 20 articles, you will see vast improvements in your confidence which will go a long way towards meeting your bigger 2020 and 2021 goals.
If writing is your nemesis, please reach out for help. Our online course on "how to write successfully online" is a soup-to-nuts experience for anyone whose last writing class was in high school or who wants to brush up on writing best-practices.