What The Best Therapist Websites Have In Common + Tips To Fix Your Own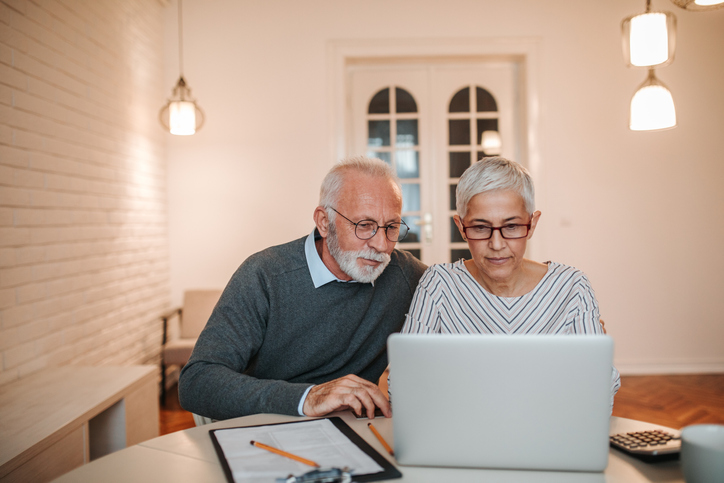 It's one thing to own a domain name and procure efficient web hosting. But when you are building a business, you'll quickly find out that just having an operational website is not enough. At the end of the day, you want traffic to your website and you want to rank on Google.  The challenge is that on the world wide web, you are one website amongst a sea of websites.
How do you stand out? How does any business become any more than just a blip on a radar?
Just as in life, a great way to do anything is to look for instructions or examples. When you don't know where you're going all you need is a roadmap. So when you're looking to build your website, you need to look no further than the successful therapist's websites that have come before you.
The fact that they've achieved even a modicum of success, clearly shows they're doing something right. Diving a little deeper we find that all of the best therapists websites have a few things in common.
Here Are The 6 Most Important Details The Best therapists Websites Have In Common:
1. They Are Clear About What They Do
The first and foremost, the best therapist websites are clear about their area of expertise and specialties. When a user visits their page there is no confusion about what they do. Landing pages, or even to take it one step back, your domain name should clearly indicate to the reader that you are a therapist or a counselor.
In certain fields, there are some easy routes to quickly show the reader what the site is about. Take a food blogger for example, when you land on the website of a food blogger you immediately know what the site is about because it's most likely plastered with photos of food.
In the case of a therapists website, however, photos are still quite important which we will talk about a bit later in the post, but they can't do much to help the reader identify what your site is all about. Sure you can use photos of a smiling happy couple or photos of a big happy family, but the truth is you need a little more than that to fully convey what it is that you do.
Remember that the reader is coming to your site for information. It behooves you to let them know they have come to the right place. And the only way for you to do that is using the right language, also known as keywords. And consistently posting the right kind on content. Once you've nailed keywords and great content you must make it easy for them to learn more, which brings us to our next point.
2. They Keep The End User In Mind
The best therapists websites will always keep the end user in mind. This can only be accomplished with a clean, uncluttered website design and easy navigation. There is nothing more frustrating than landing on a website and not being able to find what you're looking for. If you've ever landed on a page that was difficult to navigate, or you couldn't find the contact information,  chances are you clicked off of that site sought information elsewhere. And really that's what happens.
You can call the end users what you like: readers, customers, potential clients, but don't forget to call them discerning. When it comes to building your business these folks have far too many choices and there is far too much competition for you to have a poorly designed website.
Statistically readers take about 15 seconds to scan a webpage and make a decision regarding its usefulness and relevance. That means you have 15 seconds to get their attention. If your website isn't clear and easy to use, you've lost your chance.
Effective website designs will have menus with clear headings, fonts that are easy to read and clearly identified contact buttons. Remember that you are a service based business, and your business relies on the ability of others to contact you.
3. They Have An Attractive Design
Another common denominator of the best therapists websites is an attractive design.  A large part of having an attractive website design is choosing wisely when it comes to visual elements. Ideally, your website should stick to only having 2-3 different fonts with 3-4 different colors. Your website's content should be well-written, free from errors, and easy to read.
The best way to make your posts easy to read is to make them scannable and give them a good amount of white space. The end user will not take the time to read anything that looks taxing. No good can come from making your readers hunt for the information they want.
While white space serves to break up the walls of texts, photos can serve that purpose as well.
The photos you choose can make or break the success of your website. Overall, the photos you choose for your website should check off a few boxes before they make the final cut.
Photos should create an emotional response from the reader, which can be crucial for a healing business.

Photos should be of high quality. Fuzzy images are a dead giveaway of a business or business owner that doesn't care enough to look polished.  

Orientation and filters should be consistent throughout the site.

All photos should be on brand and suitable for your business.

When using photos with images of people, those images should look like your target audience
A little bit of research will show you that simply choosing photos and adding them to your site is still not enough. You must add photos to your site in a way that search engines can see them.
4. They Optimize Their Images
Beyond choosing the right images for their websites the best therapists websites know how to optimize their images. Now when we talk about optimizing images we're talking about adding information to photos and saving them in a particular way so that they are visible to search engines.
So if we are looking at this image, for example, search engines do not see an apple.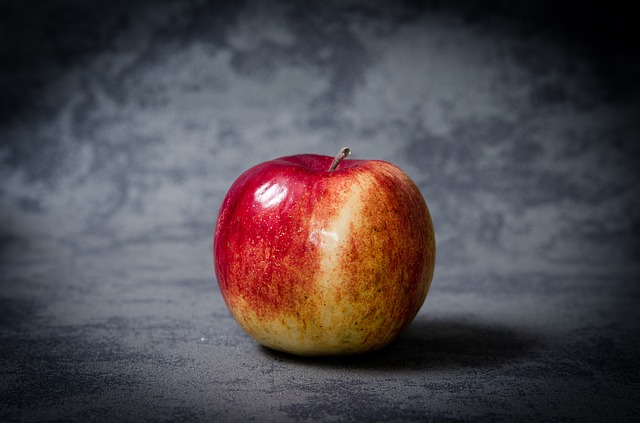 (Thanks for the Apple Pixabay)
The alt text (which is an SEO field found when you upload images to your website) is the only way search engines know this is a picture of an apple.
The reason for this is that search engines do not see images in the same way that people do. Rather they "read" the text associated with that image. We refer to this as alt text. Basically, alt text provides a description of the image being used. Well-written alt text employs the use of keywords and it will clearly communicate the content of the image to search engines.
5. They Produce Quality Content
Generally speaking the best websites (in any category) all have great content. And the best therapist websites are no exception. We've all heard time and again that content is king. The fact is today's customer is quite discerning and they can spot snake oil from a mile away.
That said the content on your website should be engaging and provide value.
When users search the internet they are looking for information, help or answers. The best therapist websites provide this type of information and in doing so they establish themselves as a great resource. One that they come back to repeatedly for reliable information and help with their problems.  
Website content should also be fresh and posted regularly. Not only does this serve you well when it comes to winning over potential clients it also serves to help your search engine ranking. Remember that when search engines are figuring out "who's on first", one of the criteria they use to determine that ranking is fresh content.
Now, if you are wondering how you can continually add fresh content to your website, the answer is: you should be blogging. All the cool kids — err, the best therapists websites are doing it.
6. They Have A Blog
At this point, you know that your website must communicate one message. That message is that you are the expert on a particular subject. The subheading to that message is that you are the right person to help with whatever ails the reader.
Generally, websites that offer a tangible product tend to have ad copy that look something like this:
This is us.
This is what we do.
Here is our product.
Order now.
Call us now
…. blah blah blah.
But how do service based providers or businesses communicate their suitability and expertise? How do they show visitors that they have a wealth of information to share and that they can provide the answers the user is most likely looking for?
The answer is by blogging and the best therapist websites all have one.
Not only does their blog share their knowledge and expertise. Their blogs are also the way they connect with readers or potential clients. Blogs can give readers a glimpse into that therapist's personality and beliefs. Blogs and their content are also great ways for potential clients to gauge whether the therapist's beliefs align with their own.
Once a therapist has been blogging for a while, they establish an archive of blog posts. Any reader going through this information can see what the therapist thinks about a particular treatment option or what is his/her approach to a particular problem.
Having a blog really serves as a way to further market yourself and your skill set. Remember that when readers land on your page they don't know you. Posting regular blog posts are how you introduce yourself.
When you're not sure how to do something the easiest way to get over the hump is look for those who have paved the way before you. The best websites on the internet did not get there by accident. They are doing things right and a quick assessment will show that they share a similar blueprint. And the overarching theme with all of the best therapists websites is that they keep the readers in mind from the jump.
Not sure how it works? Ask. Please contact us for a free consultation to leverage the advice here into your own high-performance website or to develop your niche, blogging strategy, SEO (search engine optimization), content marketing or with support publishing/creating your book.