Popularity Aside, What Is The Best Website Platform For SEO?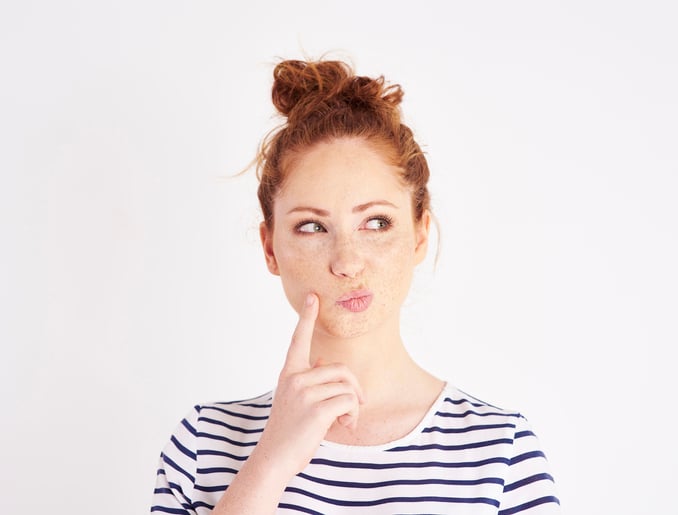 There's no doubt that the Information Age has changed our lives in palpable ways. It has changed the way we live, the way we play, and perhaps most importantly the way we work. 
Living our lives with 24/7 access to the Internet has added fuel to the fire of free enterprise, impassioning entrepreneurs everywhere. More and more people are leaving the 9-5 doldrums to pursue passion projects and new careers. In short, being your own boss is the new American dream.
But make no mistake, starting a business is not a walk in the park. When it comes to operating your own business, the devil's in the details. Doing your due diligence and researching the tools you will use is paramount to the success of your business. And perhaps, the most important tool you will use for your business is your website.
Websites are windows into your business, they house information, showcase work, and sell products or services for you. And they take work and cost money. Very few if any people get ahead with an SEO project on a free website backend or with free hosting. Those two things are red flags that your SEO goals will be hard to reach. (In this boat, ask us how to get out of it!)
Unfortunately, most folks think that establishing their website is as easy as purchasing a domain name and securing a web hosting plan. While that may be true, to some extent prior to clicking "add to cart " the buyer should feel confident they have purchased the best website platform for search engine optimization as well. As an organization working with many SEO clients, nothing is worse than saying, "your SEO is compromised because of the website you built your site on."
Thinking about the potential for SEO from the beginning is very, very intelligent. Especially given that SEO can make or break your traffic plan.  Without thinking about it, the website platform you choose could be your biggest roadblock to a successful business. 
A Quick SEO Refresher
SEO is the beacon to search engines that your website even exists. It is essentially the trail of breadcrumbs that is used to crawl and index your site. If you remember crawling and indexing are the keys to being added to the search engine results page or SERP. Once you make it onto to the SERP, your next goal should be to make it to the first page of the SERP. 
Think about your own interactions with search engines, (clearly Google is the most popular). 
When you type in a search term what happens? 
You take a look at the return and choose the result that looks like the best option for your needs at that moment. 
Do you ever click over to page 15 of those results and choose one of those? 
No, more than likely you choose a result from page 1 and maybe just maybe you'll look past page 2, but that's rare. 
And you're not alone, everyone wants the results from page 1. In fact, research has shown that "75% of clicks go to the first page of search results". 
And that my friend is the point of SEO, to land your website on page 1 of the SERP and drive organic traffic to your website. By now it should be quite clear that SEO is a critical lifeline to your business. And of course, choosing the best website platform for SEO can make your job exponentially easier in the long run. 
Essential factors for ranking on search engine results pages.
When it comes to search engines Google takes the lion's share, cornering approximately 70% of the market. So more often than not when you hear talk of ranking on the SERP it is the Google algorithm that you're trying to outrun. 
Generally speaking, there are a few things you want to pay attention to when it comes to ranking on the SERP and those are:
Site loading speed

Mobile responsiveness

Keyword targeting 

Internal links

Backlinks
Keeping these things in the forefront of your mind will certainly help you to rank on Google. But before you get into the weeds of consistently tweaking your on and off-page SEO, the website platform you choose is the first major player in the SEO lineup. 
Below, we'll take a look at three of the most popular platforms and explain what makes them so compelling to use. Each one has their own bells and whistles and in transparency, we are not connected to any of the platforms. Our findings come from working with clients who faced the practical challenges that come with each of these platforms. Ideally, at the end of this article, you will have a better idea of which website platform is best for your business and business goals. 
WordPress
It seems like everyone knows WordPress. In fact, according to WordPress, over a third of all websites on the Internet are powered using their platform. What sets them apart immediately from other platforms is their source code:
"The WordPress source code includes all the coding and structures for a generic WordPress site that can be customized in a multitude of ways, and that coding includes elements that directly support SEO."
This means two very important things to you as the business owner. One, WordPress sites are customizable. Meaning with the right programmer, you can have the site you want both in look, feel, and function. And two, it means that the code used, regardless of custom options, is easily understood by search engines. Therefore, the pages and blogs on your site can be easily found and delivered to clients looking for them.
But WordPress doesn't stop with code, it also provides users with a variety of on-page SEO options that are fully customizable. 
On-page SEO elements include:
Content header tags

Alt-text for image optimization

URL optimization 

Page titles and meta descriptions

Comments
In addition to on-page SEO, WordPress has taken further steps to enhance the user experience.
Plugins
Web developers have aided WordPress' growth with the creation of plug-ins. Plug-ins are akin to the apps on your phone that enhance the user experience. Currently, there are over 50,000 plug-ins to choose from on WordPress, which gives users a wide range of different features that may not have been possible otherwise. It is the availability of plugins that really drive popular opinion that WordPress is the best website platform. The use of plugins makes it possible for users to control every part of their website for little-to-no cost, something which other platforms simply cannot do.
There are plugins and then there are plugins – The best one in our experience for SEO help is Yoast
With over 6M active downloads, Yoast is the most popular WordPress plugin by far. It is more than likely that the Yoast plugin can attribute its success and popularity to its intuitive, user-friendly interface.
Essentially, the Yoast plugin walks users through the process of optimizing their pages and posts. The usability of Yoast boils down to two main sections: SEO and Readability.
The first is SEO. Yoast gives users the ability to edit meta descriptions, enter focus keywords and even see a snippet of what their SERP result would look like.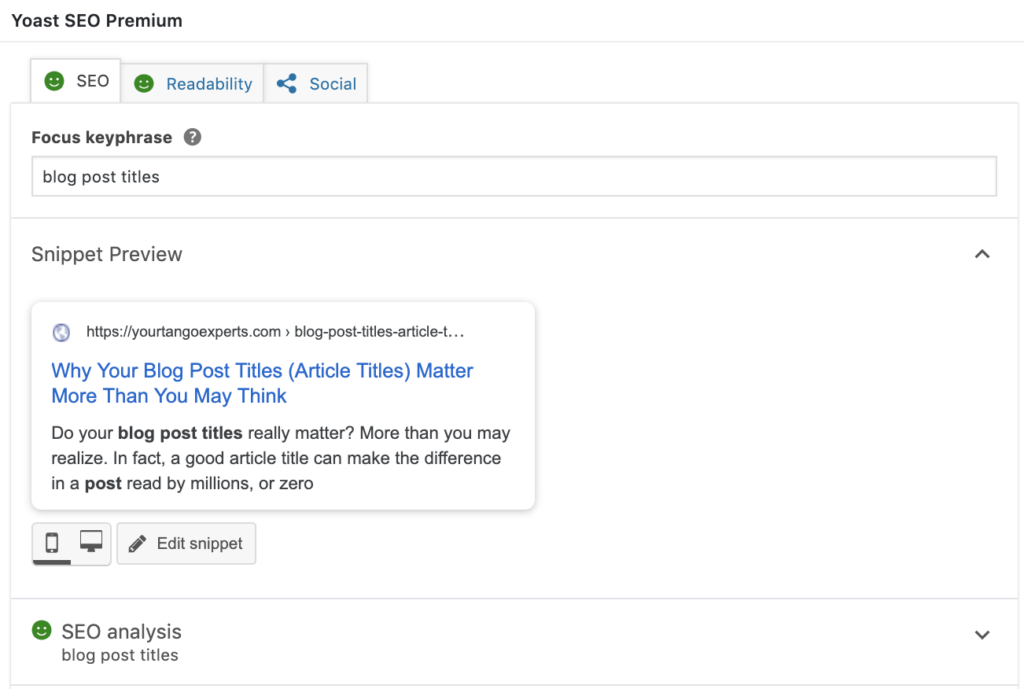 In addition, the Yoast plugin provides practical guidance for improving the readability of posts. The user can essentially make their way down the list of readability suggestions. And as they address each issue and make the suggested changes, the lights to the left of the suggestions change from red to green.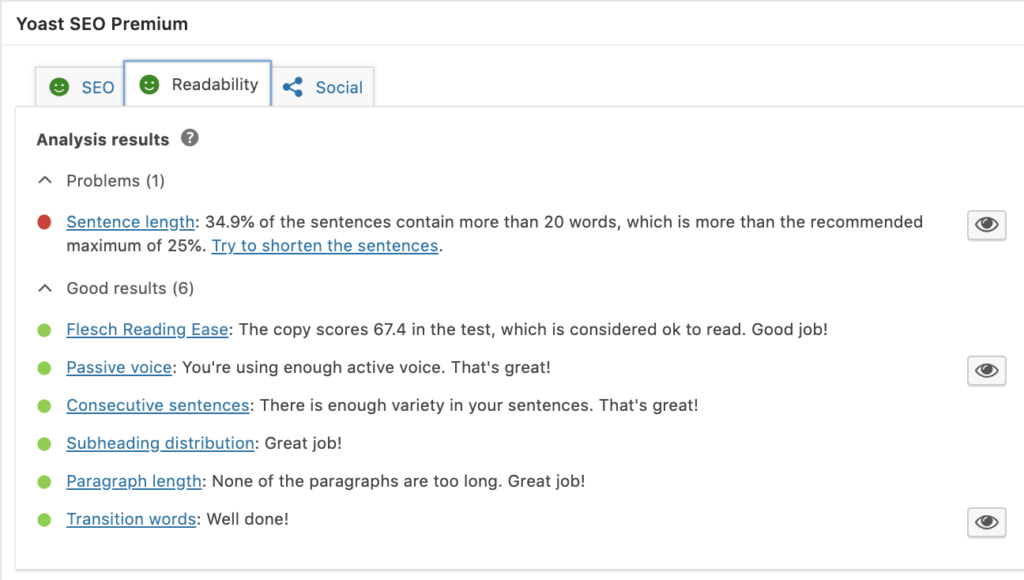 Anyone who uses the Yoast Plugin on WordPress will tell you it's a good feeling to see green lights from Yoast, indicating that your post is fully optimized and ready for publication.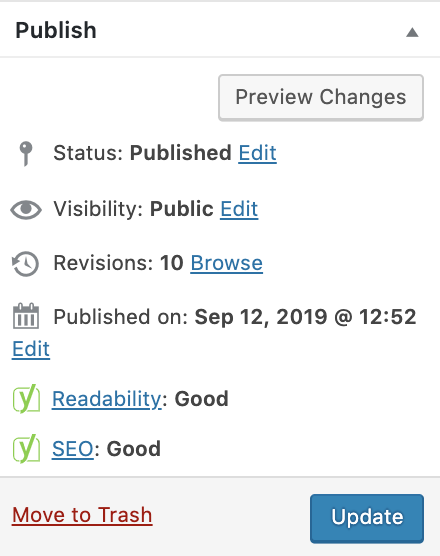 With all that said, it can be a lot for newcomers to wrap their heads around. With so many tools at your disposal, using WordPress takes a lot of effort and time to create exactly what you want. If you're not afraid to dig a little deeper and flex your technical muscles WordPress could be the best website platform for you and your business. For users looking to create a good-looking website, in a relatively quick manner, with little expertise, try any of the following platforms.
Squarespace
Squarespace is a popular website builder that focuses on showcasing creative work regardless of technical ability. 
Some users feel this is the best website platform because it offers stunning templates, drag-and-drop features, and customization. Squarespace looks to facilitate its user experience to promote use, their set up is largely clean and organized. They do not flood users with features and tools and instead provide only a few tools that users can expand on and make it their own.
What makes Squarespace an intuitive platform to use is its implementation of 'what you see is what you get' editing. What this means is you can see exactly how your website will look as you edit it. This makes changing things up quick and easy. This is a stark contrast to WordPress where edits are made in what is called the "back-end" and users must hit either 'preview' or 'save' to see what changes will look like. 
Patience goes a long way in utilizing Squarespace to its full potential, however. It's not the easiest platform to use but it does offer quality in every single one of its features. With style as its main focus, users choose one of about 60 pre-rendered templates for their website. These templates are mobile-friendly, and users can drag-and-drop to make changes and make it their own. 
What Squarespace is and what it is not
Is it important to note that the lack of plugins makes it difficult for Squarespace to really compete with WordPress. With other platforms, there is a multitude of options to choose from and many are often ignored, so when presented with Squarespace, the lack of features may seem alarming. But the limited options beautifully aligns Squarespace with their main goal, helping users put out a professional-looking website without all the technical requirements.
For users who are rarely going to take advantage of coding and installing plug-ins, Squarespace becomes a better prospect because with its multitude of high-quality templates, comes a handy range of customization. Squarespace makes it easy for users to add galleries, media-backgrounds, and even allows for some light coding through their CSS-editor. 
While Squarespace offers some tools to enhance SEO it is not their best offering and users really only have access to the basics. Like WordPress, users can customize meta titles, meta descriptions, and URLs. However, unlike WordPress, Squarespace maintains a mobile-friendly focus. And that focus on mobile responsiveness can help to push your Squarespace site up the ranks on Google. This is quite possibly Squarespace's only "claim to fame" when it comes to SEO. 
Wix
When Wix first came to the party, they were essentially an uninvited guest as there was little to no SEO functionality. Blog sections on Wix were notably weak for SEO, as users could not change the title, the URL, or even the meta descriptions on posts. In 2015, Wix even had some trouble where websites on their platform weren't being indexed and dropping off the Google SERP. While this shortcoming hurt their reputation considerably, it did serve as an impetus for change. 
Wix has spent the last several years running down SEO enhancements to their platform. 
But was it worth it? Let's take a look. 
SEO Improvements
Wix now has all the basics of SEO covered with its Wix dashboard. Users can now edit things like page titles, meta descriptions, and alt tags. Wix has even gone so far as to include Google analytics to their list of usable tools.
But it's important to note that it's not all a bed of roses. Wix has received criticism for being a closed-source platform a direct contrast to WordPress' open-source platform. The main critique is that Wix does not give access to altering the backend code, which means it does not give users the ability to make effective changes when it comes to getting ranked on Google. Although Wix has shifted its focus to becoming SEO-friendly, many professionals in the field still do not trust using Wix for its shortcomings in SEO.
With that said, Wix does well with the core SEO functions but it does not let users expand on that. For users that want to take every advantage that SEO has to offer, instead of scratching the surface, Wix does not offer the tools and functionality that WordPress offers. WordPress simply excels in on-page and off-page SEO and gives the user a better sense of control over their website's SEO. 
While Wix may be just fine for small blogs, they will not provide enough functionality for running a business. 
SEO and finding the best website platform are crucial to every small business and that cannot be overstated. Every website platform has its pros and cons and the website platform you choose for your business is completely up to you. If you're not afraid to dive into the details and tinker in the back end of your website WordPress may be a great option for you. However, if you're not technically inclined Squarespace and Wix might dial down the confusion quite a bit. 
If you're not sure which website builder would be best for your business, we can help. Request a free consultation from our team today.