After hearing Kelly Rudolph share in one of our Office Hours sessions that she acquires the majority of her clients from her writing on YourTango, we wanted to explore more deeply how her membership on YourTango.com has made a difference in her business.
Hearing that 98% of her clients came from her partnership with us was a deeply intriguing testimonial, in her words this was how it happened…
Her story begins in August 2012.
Kelly completed a 3-year contract-coaching job and decided to start her own coaching practice – PositiveWomenRock.com.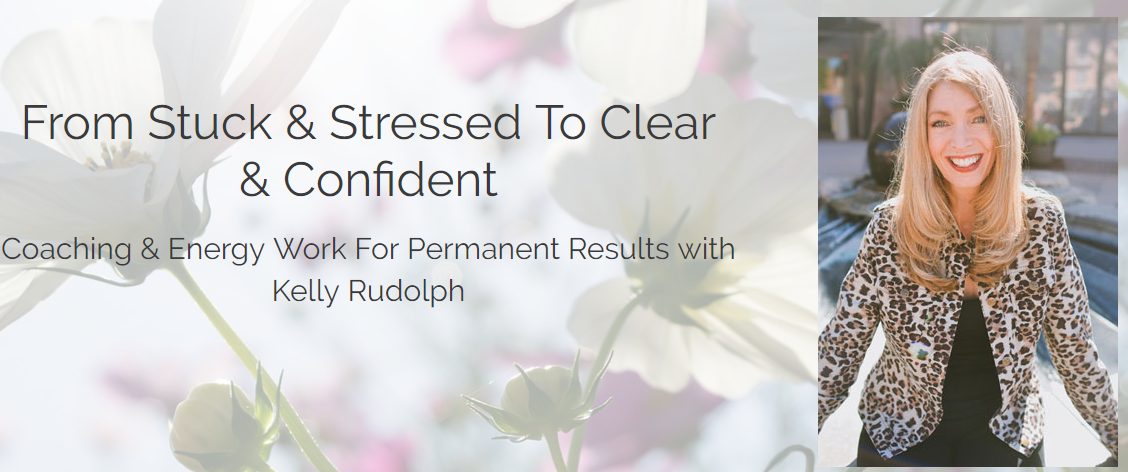 At that time she launched, she had only 3 clients, was charging by the hour and needed to make more money.
To market her services, Kelly blogged for her own website regularly and uploaded her blogs to an article directory. But her efforts were not yielding the results she wanted. Luckily, one of her business associates referred her to YourTango's Expert's membership because they thought it would be a good fit for Kelly.
When she investigated the program, Kelly really liked what YourTango had to offer. Specifically…
The opportunity to write for a huge website

Free weekly training on how to grow her coaching practice
She jumped on the chance to enroll in the program because it felt like she was joining a complete team whose goal was to help make her successful.
And successful is exactly what Kelly is now.
Here's how Kelly leveraged the YourTango's Experts program to reach her success:
Over the past several years, Kelly's main effort to market her practice has come about by posting one article a month to YourTango. This level of effort (small compared to what some marketing requires) is the heart of her lead generation. Clients, that 98% we mentioned at the top, literally find her from this list of powerful topics she's covered over the years.
This screenshot shows her 9 most popular articles since January 2016.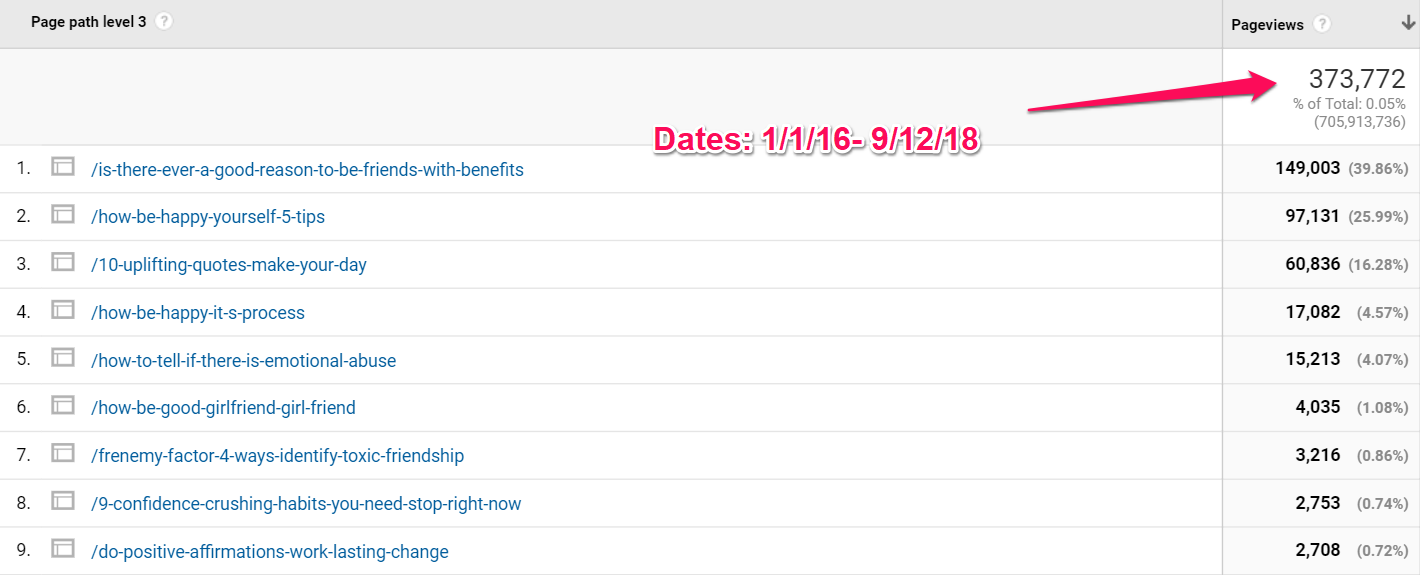 Her #1 piece is here: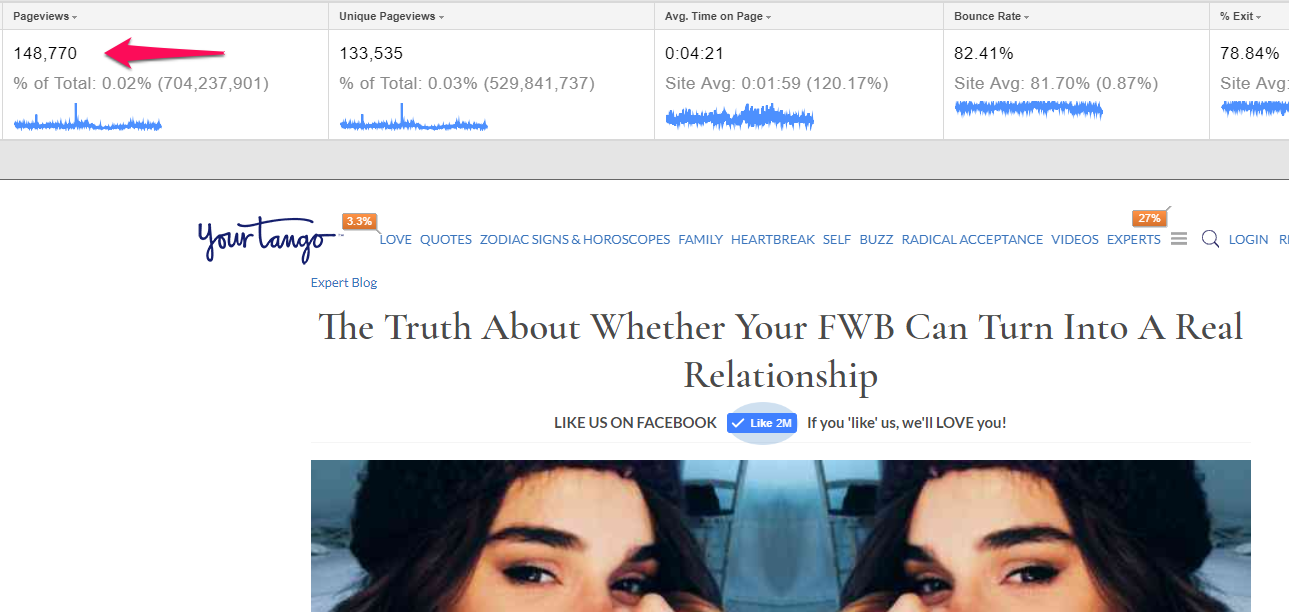 Kelly also attends our weekly training calls (Office Hours) where she learned the importance of including a powerful call-to-action (CTA) in each article she posts. One example is below:

Adding CTAs laid the foundation for her system of attracting clients that consistently leads to sales of her premium packages.
As Kelly's skills as a writer grew, YourTango recognized the high quality of the articles Kelly writes and shared them with other prominent websites (ABC, Fox News, Yahoo!, Thought Catalog, MSN Living and many others) who chose to syndicate many of Kelly's articles. A few examples are below!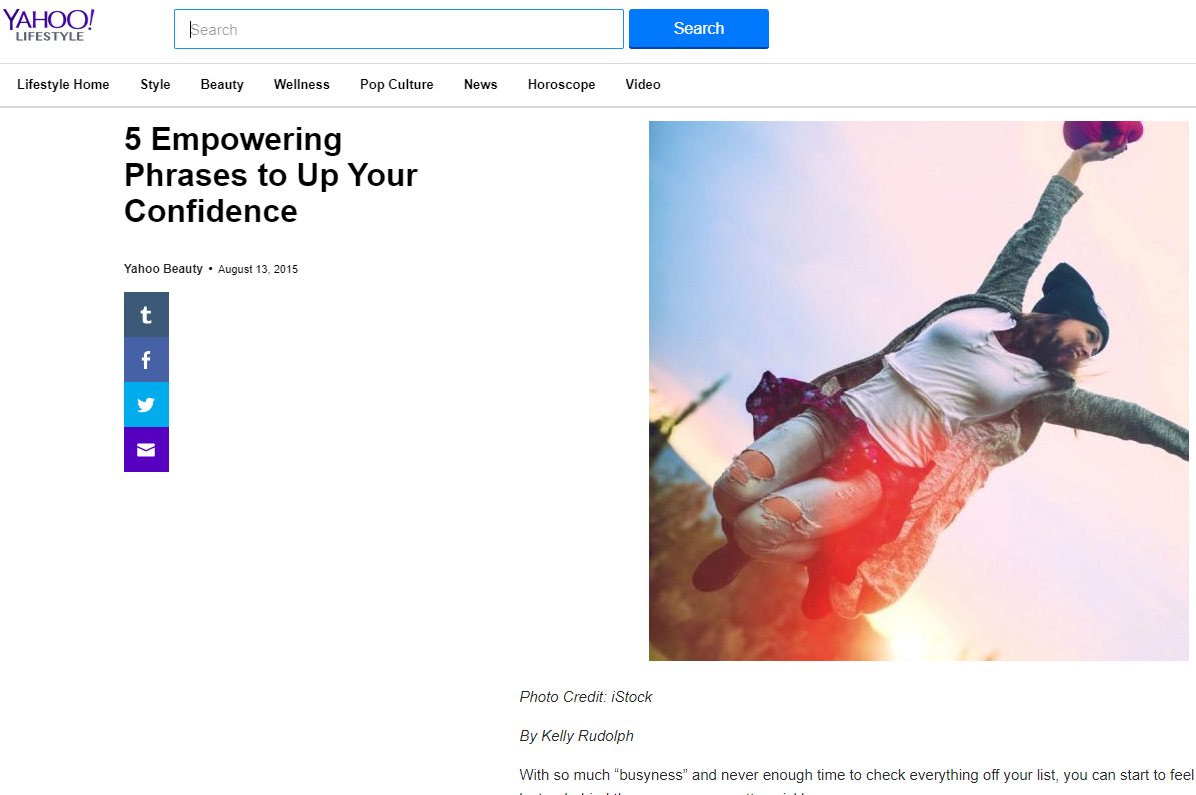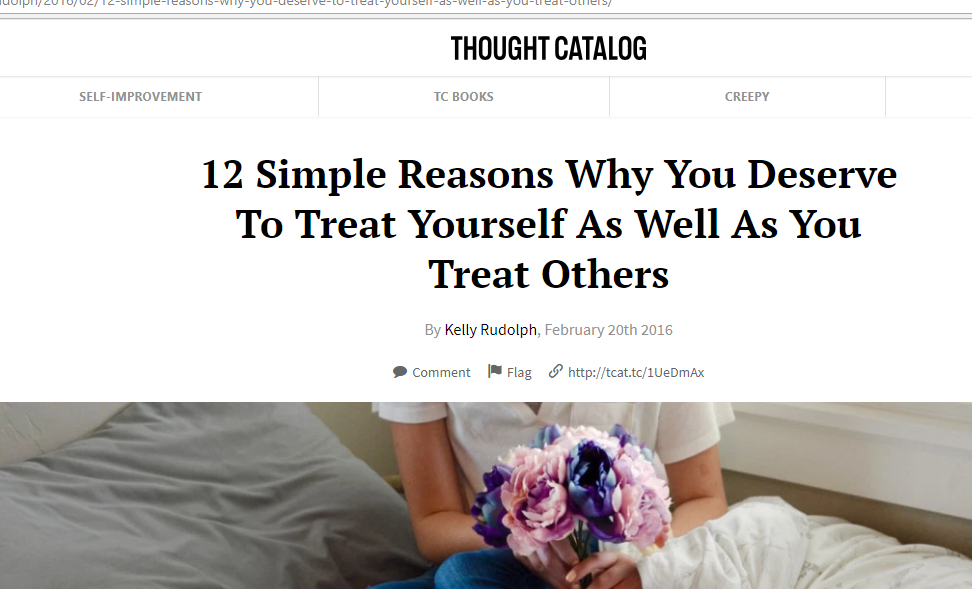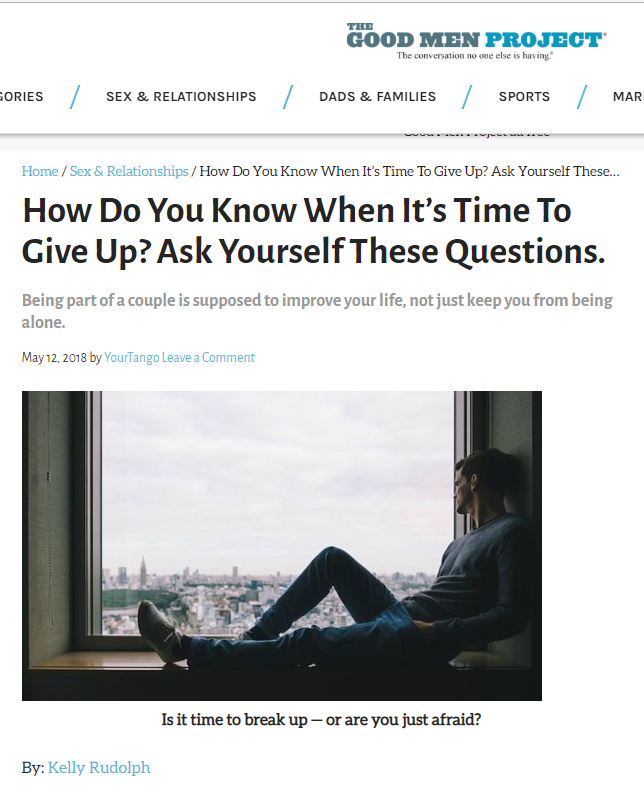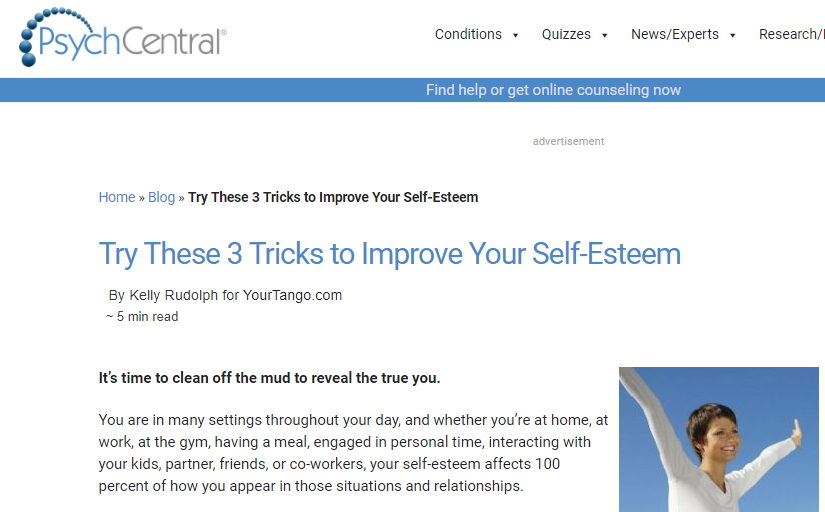 These syndications dramatically expand the audience who reads Kelly's articles, sees her CTA, chooses to learn more about her and becomes one of her clients.
It's from these efforts that 98% of Kelly's clients find her, whether it's on an article on YourTango or one syndicated from our site.
Is it just about business? Not at all…
Clients aren't the only people Kelly's met through her membership in the YourTango Expert's membership. She's also forged friendships and discovered new marketing partners who help expand her business and enrich her life.
Kelly's work with the YourTango Experts program has changed the way she interacts with and coaches her clients. Because of the free training classes and working with the editors, she now understands much more about what is going on in someone's heart and mind when they seek help.
This means she can deliver exactly what her clients need much more easily and quickly.
When asked what do you consider your greatest win from being a part of the YourTango Expert's program, Kelly couldn't name just one thing. Instead, she named three:
Gaining personal and professional confidence.

Developing a system that reaches my ideal audience and helps others as well.

Having a professional, compassionate, supportive team that always has my back.
Kelly also regularly recommends that others join the YourTango Expert's program.
She explains to her colleagues that the writing, messaging and business-building training alone is worth far more than the membership fee. She also tells them that being part of a community of helping professionals is ideal for connection, support and learning as they grow their practice.
So what does Kelly's coaching practice look like today?
She works with just a few clients a month – the ones she chooses. Her revenue has increased by 10X. And she has plenty of free time.
Finally, instead of the stress and struggles she faced when starting her coaching practice in 2012, Kelly now experiences the fun and freedom afforded by a prosperous coaching practice.
Curious how we helped Dr. Karen Finn grow her website to more than 1000 visitors a day? Read about Karen's ongoing success with YourTango here.
If you're ready to explore how you can achieve the same kind of success Kelly has, please reach out. Helping our clients grow their business, increase their income and their impact on the world is the heart of what we do.