8 Article Headline Strategies That Are Sure To Grab A Reader's Attention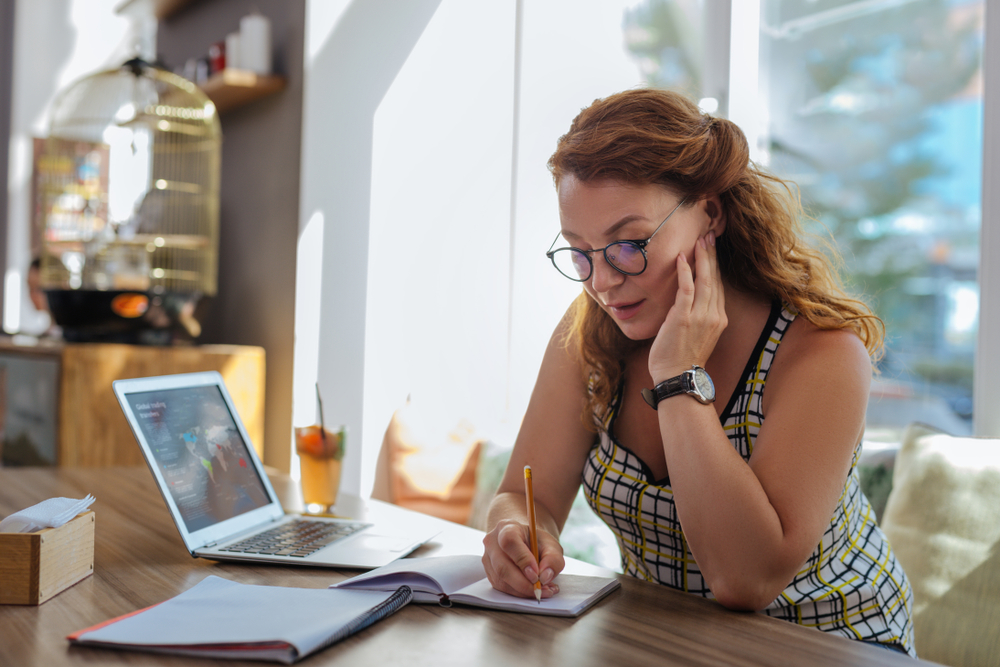 It's said that you shouldn't judge a book by its cover, but the same doesn't rain true for an article. Articles are heavily judged by their headlines. At publishing houses, headline strategies are updated all the time. Why? Because finding the right headline strategy is what makes the difference between your article getting views or being forgotten.
As a writer, your headline matters, sometimes even more than the actual article.
Why? Because readers have no idea what topic you will cover until they read the full article. So your headline is all the time you get to grab your reader's attention.  If it falls flat, readers pass it by. If it grabs their attention, then you get the click and the real possibilities open up. 
Questions to ask yourself when writing an article headline:
How do I want my reader to feel?

What is the main idea or purpose of this article?

Does my article deliver what my headline promised?

What am I hoping my readers will gain from this article?
Assume that your reader is unfamiliar with who you are or even the platform you are writing your article on. With that in mind, have an attention-grabbing headline. Whatever headline you decide to go with when titling your article, make sure it engages the reader. 
Characteristics of a good headline:
It has a clear and concise headline.

Shares the article's main idea.

Has SEO keywords in it.

It targets a specific niche.
Make sure the reason that your reader would want to read your article is in the headline. The headline of your article should attract readers who are interested in your niche.  By familiarizing yourself with what your reader needs, you can use the headline strategies below to create headlines that meet their needs.
Don't use a headline you yourself would not feel enticed by or compelled to click on. You want the reader to click on the article because they are interested in reading more about what you have to say. Be very intentional about selecting a headline that your reader can't help but click and one that ranks well in SEO. Doing so will only work in your favor, to get your content out there.
If you want the title of your article to grab the attention of readers, make sure it grabs your attention.
Check out these eight article headline strategies that will grab the attention of your readers.
1. The Superlative Headline
Using a superlative headline will automatically intrigue your readers. Writing an article headline with "best", "top", or "most" will make your reader feel as though they are getting top quality content.
Examples:
The Best Platforms For Hosting A Blog
Top 10 Branding And Marketing Strategies For
Most Effective Way To Convert Engagement Into Sales
2. How To Headlines
Many readers go to the internet to get help or instructions on something they can't figure out themselves. Titling your article with a "How To" headline will let the reader know your content is instructional and will explain how something is done. 
Examples:
How To Optimize Your Website For SEO
How To Start A Blog
How To Use Instagram For Business
3. Controversial Headlines
People love controversy! Having a headline that is an unpopular opinion or taboo, will pique the curiosity of readers. This will make them want to read your article.
Examples:
Why Your Business Should Take A Public Stance On Black Lives Matter
You Shouldn't Negotiate The Price Of Your Services
Take Advantage Of Opportunities To Do Work For Free
4. Guide Headlines
Similarly to the step by step articles, readers will appreciate a concise way to achieve their desired goal. This article will help them.
Examples:
Step By Step Guide To Facebook Marketing
Beginner's Guide To Working From Home
The 5 Step Guide To Rebranding Your Blog
5. Question Headlines
If you know your niche well enough, your headline could be the question they've been longing for an answer to. Making a question that your reader wants the answer to catch their interest immediately.
Examples:
Why Aren't My Readers Purchasing My Services?
What Are The Easiest And Most Effective Ways To Market Your Business?
When Is It Time To Rebrand Your Business?
6. Number Headlines
Number headlines are very attractive to readers. It allows the reader to know how many reasons or solutions you will present in the article. 
Examples:
10 Reasons You Should Market With Your Tango Experts.
5 Ways To Get More Traffic To Your Blog
25 Productivity Quotes
7. Signs/ Ways Headlines
People love options and variety. So giving your reader more than one way to notice or fix something will ensure that the article is broad enough to capture their needs.
Examples:
Signs It's Time To Invest More Into Your Marketing Strategy
Small Ways To Enhance Productivity While Working From Home
Ways To Gain More Youtube Subscribers
8. The "Big Secret" Headline
Everyone loves being in on the secret. If you use a secret headline, it'll make your readers feel as though they are the few people who are aware of the unknown.
Examples:
The Secret To Building Trust With Your Potential Clients Through Your Articles
The Secrets To Attracting Your Ideal Client
The Secret To Making The Most Out Of Your Day Even With A Busy Schedule
The key takeaway with writing clever titles is to always be careful not to reveal too much in your headline. You want the reader to feel as though the value is found in reading your article, not just the title of your piece. Keep a layer of mystery in the title to entice the reader to click for more information. You achieve this fastest by writing topics that cover areas they want to know more about but can't glean everything from a soundbite. 
As a rule, never, never give away the heart of your article in the title. One classic mistake is to write a headline or title that says something like this: "Discover Why Self-Care Is The Key To A Happy Life". Ask yourself as a reader why you need to read the article if you already know the answer to the question. In other words, in this title, if you want to be happy, just take care of yourself. Now, you and I know that a whole lot more goes into it, but you get the point.
Also using too many of the attention-grabbing headlines in one article can have the opposite effect. You never want your title to come off as click-bait because that will repel readers. Here's a bit more on clickbait and its challenges.
Headline strategies will make your writing easier. Try out the ones that resonate with your creative style and watch your numbers. You'll quickly see which ones work best for your audience.
If writing headlines is hard for you and you're in a helping or healing field, YourTango can help. Each week we offer members 20+ headlines to write from so the challenge of "coming up with a great idea" is managed for you.  Reach out to our team if you're interested in joining. And, happy writing!