How Social Media Influencers Can Help Your Small Business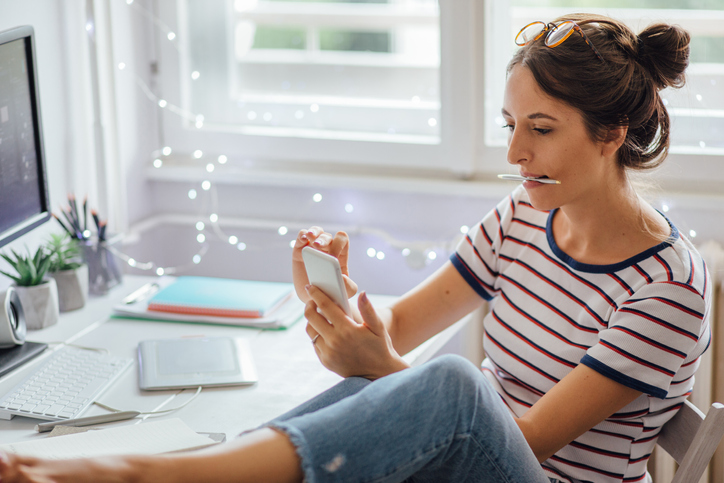 If you haven't heard by now, social media influencing plays a major role in today's marketing world. Think of them as modern-day spokespeople. These individuals are able to gain attention from millions of people worldwide and turn that attention into money or in this case, sales. They are present in any industry from clothing, makeup, cars, cooking, and even local services.
What is an influencer?
A social media influencer is someone who uses their strong online presence (followers) to help businesses gain visibility and increase revenue. They endorse the product or service by posting it on their social media to their followers. Posts can include reviews, testimonials, and public endorsements.
Why do they matter?
Most people do not see the value in partnering with influencers because of the size of their business. Luckily there is more than one type of influencer depending on the company.
There are two types of influencers; micro-influencers and macro-influencers. Macro-influencers have such a strong following they are basically looked at as celebrities. They advertise for multi-million dollar companies and reach millions of people all over the world. You might see them in commercials, paid sponsorships, and even award shows.
Micro-influencers (which is what we will be discussing in this article) are influencers that are basically normal people with bigger social media followings than the average person. Even though they are not celebrities, they are much more affordable and can make a great impact in increasing your sales.
Why should you care?
Millions of people all over the world are causally scrolling on social media apps and the people they follow to play a major role in their purchase decisions. From beauty products to food trucks, the most effective way to market anything nowadays is through social media.
If you're considering contacting a social media influencer to help your small business, here are three essentials tips to keep in mind:
Find influencers in your industry
Doing hashtag research on a social media platform can help you find popular influencers in your industry. This can help you by identifying where your audience is and who they are following. Choose an influencer that would best fit your business based on their activity and the discussions they promote. Then, visit all of their social media platforms to make sure their brand carries across all of their points of influence. If someone is one person on one social media site and another person on a different site, that's not a great sign. A well-branded influencer will know their target audience and speak directly to that audience consistently.
*IMPORTANT TIP* There are some influencers who rely on unethical ways to get attention online so it's important to do some research before considering anyone. Looking at comments and searching their names on search engines are ways to make sure the influencer you've chosen has a positive image that won't negatively affect your brand.
Do a social media audit
This is a very important step to save money and protect yourself from scammers and fake accounts. Influencer fraud has cost companies a total of 1.3 billion dollars in 2019. This is because businesses have paid influencers with fake followers, likes, and engagements to advertise their business, only to be left completely scammed with no increase in sales.
This is a huge waste of money and as a small business owner, you likely cannot afford to lose large amounts of money to online scammers. The best way to avoid this problem is to conduct a social media audit
A social media audit is a process in which you research an influencer to make sure their followers, likes, and engagements are from real people. Scammer detection tools from websites like Influencermarketinghub.com can help detect fake engagement from influencers to make sure you don't get scammed by a fraudulent account.
Find the right price
Influencers charge based on their following. Keep in mind how much your product or service costs before reaching out to certain influencers. Sometimes small businesses can even offer a free or discounted product or service to the influencer to give them more of an incentive to accept the offer. In other words, you don't have to pay for the mention or the call out necessarily in cash. Some influencers are looking for barter or quid pro quo services to grow their businesses as well. To find out what the price is, you have to ask. Just remember to ask if they would consider bartering or some other form of exchange. Partnerships like this can serve you both in the long run.
The internet has made it so much easier for new markets to reach large amounts of people. As a business owner, it's important to remember that as technology advances, new opportunities will emerge. These industries rely heavily on influencers to create spaces for businesses and they can help your business too. You don't have to contract with a Kardashian to make a dent in the social media market. Many lesser-known influencers have a lot of weight and engagement online. The trick is to do the leg work to find them.
Need help figuring out your social media strategy? Here's our best advice on who to hire as your social media coach or support team. And of course, we can help. Just reach out for a free consultation when you're ready.