How To Build A Social Media Following On Facebook When You're Short On Time & Budget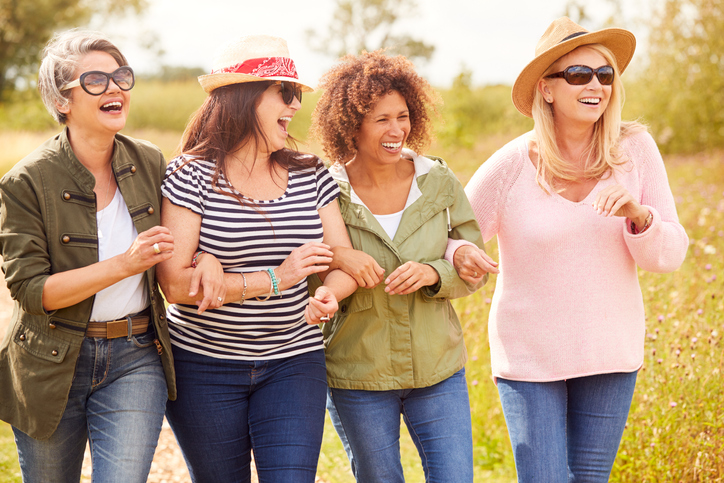 Social media is a must in today's online world. More and more, people look to the web to figure out if the new restaurant is any good or if a service is legitimate. Specifically, they look to see what kind of social media following a company has. An account on Facebook with few followers and few details might deter potential customers. In this regard, success breeds success: the appearance of a lot of people following and buying from you reassures other people that's a good move.
For most businesses, a Facebook following is important for this: local businesses from the site are usually the first to pop-up when searched for. More importantly, having that social presence on Facebook will allow customers to feel that crucial trust. If you have a good rating, clear presentation, and responsive customer service, having a social following on Facebook is a no-brainer.
Learning how to build a social media following is a must for businesses that need more clients, sales, or reach than can be found from referrals alone. This has never been more true than in 2020. The pandemic has offered us a lot of lessons, one of which is that businesses that are adept at online marketing are less at risk than those who rely on in-person marketing alone.  So whether you're a "click and pay" business or a "sit and stay" business, Facebook is meaningful for creating something called "social proof".  Social proof is simply evidence found online that isn't pushed or sold to someone that legitimizes your brand/business/reach/authority.
When done right, social proof allows a perfect stranger to know you and the work you do with no input from you other than what you have published online. These same strangers read about your work in places they already trust and by extension, that trust is extended to you. That's how social proof works. It lets the consumer be at the steering wheel instead of the marketer or advertiser. And let's face it, most of us prefer that over being "sold".  For these reasons and many others, it's time to learn how to build a social media following.
Why You Should Be On Facebook & How To Get Started
There are a lot of benefits to Facebook for local businesses. For one, the site functions as a local search engine and populates results with businesses closer to the user. This also draws in familiar faces and people to leave reviews and questions. Second, the user base is huge! Over 2 billion people use Facebook each month making it the most popular social network of them all. Finally, ads placed on the Facebook network are often cheaper, more customizable, and offer quick results compared to other forms of online advertising.
These three features alone make it the stand out giant amount social sites, but there's more. A parallel feature to Facebook pages is Facebook groups. For the 1.4 billion people that use them, Facebook groups bring potential clients closer to the business owner and give a unique opportunity to serve your potential clients. Facebook groups are the modern version of support groups and in many instances act as a lifeline for people in times of need, stress, and uncertainty.
Groups can be private or public. This guide on the rules and details around public or secret Facebook groups can help you make the right decision about which kind of group you should create.
If we use the ongoing COVID-19 global experience as a test case, Facebook groups are not only giving people places to vent and seek support, but they are helping to transform the small business owner's lead generation and sales angles. Groups allow people to help one another and to sell if and when it's appropriate, as opposed to other direct response sales angles like ads.
For many people in the healing fields, this is highly valued because they don't have to approach direct sales until the right time. All the while, building value, trust, and authority with the people in their groups. Additionally, groups can be both public and private, where public groups can be joined by anyone while private groups have to approve members who join. For businesses, they should operate as community centers for your brand: while pages can hold information and common answers, groups can allow more direct contact between businesses and clients.
How to Get the Most Out of Facebook:
All of your efforts on Facebook begin with your business page. From there, you can coordinate your brand, content and sales strategy, as well as measure how well your page is doing on various engagement metrics. Your content strategy is a must because to grow, you need material to share and that requires more than an occasional article or opinion-post. These posts don't have to be exceptional or splashy: instead, they should match your existing online brand profile. If you've used pictures and videos on the web in the past to promote your business, keep doing that. Images are always a good use for physical goods, while videos are better suited for one-on-one services such as counseling.
If blogging is new to you, this self-guided tour of all you need to know about blogging and content marketing will help.
Growing Your Audience
Once your page is up and running, it's time to get your Facebook following growing! Growth for Facebook pages can be slow, but as mentioned earlier, creating that appearance of a community pays dividends down the road. That being said, you shouldn't expect your page to explode immediately. Slow and steady wins the day.
If you want to improve the growth of your social media presence, the fastest way to do that is to infuse your brand with viral content. Viral content is really anything (article, video, meme etc.) that has gained a quick, immense following by a wide audience. Often these posts are funny or draw on some widely accepted human flaw, and should be positive in nature if they are to be on a business page. For example, there is a lot of political content that goes viral, but it's wise to avoid this on your business page unless it speaks to your business point of view or voice.
Historically, video content has some of the highest engagement of all Facebook content on the platform. Sharing popular content will bring more people to your Facebook page and that can help with the popularity of your own posts. Just make sure to share content related to your brand.
Hacks & Tips To Grow Your Facebook Audience Even Faster
With your page established, your next step is to devise a content plan for your OWN material. You should post on your Facebook on a regular basis. Experts argue about how much to post, for the pages we manage, 10 posts a week is sufficient and this is always a mix of your content and viral material.
If content alone is cutting it, the hack to move ahead faster is to either run Facebook ads or boost your Facebook posts.  Ads are what they sound like and boosting is when you spend a small amount of money to increase the visibility of a post. Usually, clients do this to try and expose an offer or article to more people and it works the best when it's done in tandem with your viral posts.
A few things to know. Facebook ads are more general and flexible compared to Facebook boosts. For example, ads can be shown on all Facebook subsidiaries (such as Instagram and Messenger) and can be tailored to many different ad strategies. Ads will also give you more data on how your ads are performing along with recommendations of which audiences to prioritize your content to. With Facebook guiding what your options are and what you pick, it's easy to access and use.
Facebook boosts are more targeted for content created on your page. They are applied toward specific posts. When boosted, a post will be shown higher on users' news feeds. When boosting, you will target a specific demographic, though your options aren't as selective as they are for ads. Beyond that, the only other choice you have to make is your budget for the boost and how long you want it to run. Once those are decided, you're all set.
Both options have different measures for success. Boosting a post will increase your page's visibility and bolster your social media following. Running ads will draw specific clients to your content, and success can be measured by whether your page is gaining analytic attention in the form of views and clicks.
Here's what you need to know to start a Facebook ad campaign.
Here's what you need to know to start boosting posts on Facebook.
With the goal of building your brand and social media following in the least expensive and stress-free path, there is a lot of wisdom to using Facebook for your business.  It's free to start and you can learn along the way.
That said, if you're looking to move your presence on Facebook along faster, send us a note and let's talk. Facebook management is an art because you have to understand the voice and tone of your client, which we do. But, it's also a science and one you can see success with almost instantaneously. If you want the results of a great Facebook presence but don't want to do the work, reach out today to learn how we can help you.