How To Work With The Instagram Algorithm To Boost Your Content Engagement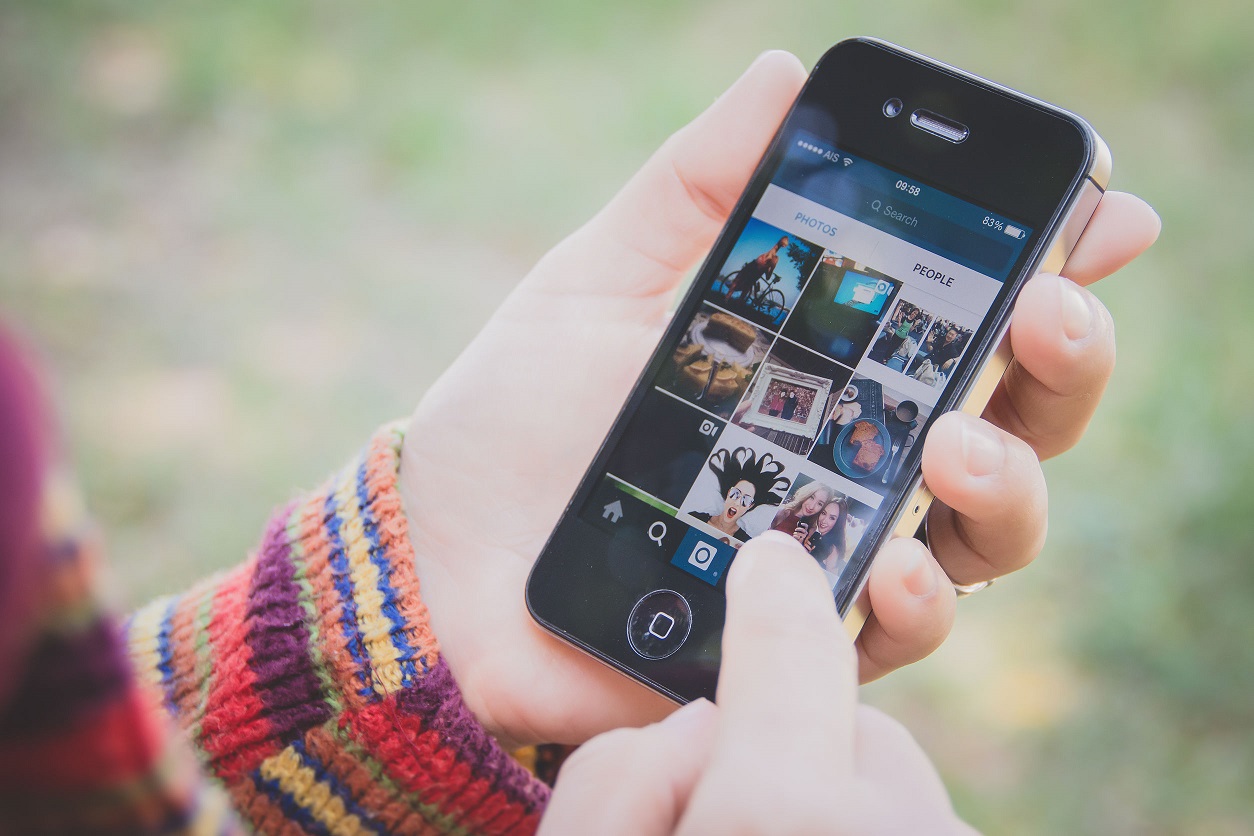 It's time to be innovative with your marketing approach! There are many advantages to marketing your business on social media, the main benefits being that it's more cost-effective and convenient for your customers. The days of advertising through billboards or newspaper ads are slowly becoming more obsolete. To have a successful and profitable business, you must change your business to fit the current times.
If COVID-19 has taught us anything, it's that we have to be nimble in our approach to marketing. Digital marketing on places like Instagram and Facebook gives you a level of flexibility not previously found in traditional marketing. Think about that for a second. In today's climate, you can run an ad using copy you wrote the same day. In days past, that was never possible.
And just as you can publish new ads quickly, you can also test your ads to see what works for less money. Instead of committing to large advertising spends, now you can create a smaller daily ad budget that gives you relevant data points but doesn't break the bank.
If Instagram is your place to be, it's time to jump on the social media marketing bandwagon. How do you start? Here's an Instagram refresher and from there, you need to create an Instagram business account.
Once you're on your way, if you want to leverage the Instagram algorithm in your favor there are a few relevant questions to ask next:
How will you attract customers to your page?

How will you convert those customers to your website or your product page?

How will you use your Instagram account to maximize profit?
The answer to all of those questions lies in learning how to boost your content engagement. To do this, you need to work on increasing the number of comments and shares. Both of those metrics are what really matter. Just remember that engagement is the key to profitability in social media marketing.
Your followers can easily become your customer if you learn how to work with the Instagram algorithm. The Instagram algorithm is what determines who sees and gets the opportunity to engage with your content. To improve how your posts are viewed through the algorithm, consider these 5 points. They make up the heart of how your content is viewed in the eyes of the computer that picks and chooses how frequently your posts show to your followers. 
That said, the Instagram algorithm is a complex program that changes often. Keeping the delivery of content fresh relevant to Instagram users while also managing to deal with the changing winds of trends and what readers are interested in is a big project.
Of all the things you can focus on to optimize your Instagram business account, these 5 things are the most important as well as the most consistent items to work on.
Think about why your followers follow you
Every follower you have follows you for a specific reason. They are getting something out of your content whether it's consciously or subconsciously. Each follower is a potential customer. Some are surfing for help in the exact moment they read your posts. Others are less ready so their connection to you is "brand building" and "reputation building". Regardless of where someone is in the sales process, it should be clear who you are and how you can help them. In other words, followers should be able to scroll through your Instagram feed and detect your brand objective immediately. 
Any confusion or uncertainty can lead to a lack of trust or confusion regarding your brand, which can mean a loss of a prospective customer. This is why it's important that your Instagram account appropriately represents who and what your brand stands for. This ensures they're following for the reason you want.
To boost engagement via the Instagram engine, you have to know why you are being followed. Ask yourself why your followers are engaged with you? Is it because they love your inspirational quotes, your Instagram theme, or is it because they love your work? You can attract followers who are more likely to become customers once you get to the bottom of what makes your Instagram account special or different.
What value do you bring to your readers? Do they learn something? Get a "pick-me-up" or learn something of substance they can take away with them? The more you understand the role you play, the more intelligently you can create new posts that engage readers and inspire them to take action.
Post quality content
Once you know the why behind a post, make sure it's a high-quality photo or video. The quality of your post will be linked to how your followers perceive the quality of your brand. Quality content is more likely to get engagement, which is ultimately what you should be striving for. The photos or videos you post should not be blurry, improperly lit, or overly cropped. Quality is not just about having a fancy camera. In fact, the quality of a good camera phone is more than adequate in curating quality content. 
Another important layer in ensuring content quality is to have a purpose behind everything you post on your Instagram account. Your Instagram account should add value to the lives of your followers, call them to action, or leave them feeling a certain way.
That is how you know that you are posting quality content. Quality content compels your followers to engage and engagement causes the Instagram algorithm to work in your favor.
Schedule content to post
Knowing what to post is essential, but knowing when to post it is just as important. Utilize Instagram analytics. It will allow you to see when your followers are more likely to engage with your content.
To get the most out of the data, experiment with posting content on different days and times. The more posts you make, the more information your analytics will be able to use to determine what is your optimal posting time. 
When you find out when your best time frame to post is, rearrange your posting schedule accordingly. It is important that you continue to post at your optimal time and different times too, to have different data sets. Your optimal posting time will likely change as your Instagram account grows.
Interact in the comment section
If you want more engagement on your Instagram account, be active in the comment section. That means commenting on other posts, replying, and liking comments. Don't overlook the comment section, it has the ability to drive traffic to your account if you use it strategically. 
When you comment on other accounts, you are making yourself known to another demographic. If your comment is engaging enough, it will compel potential followers to account. If you practice the steps above, not only will they go to your profile, they will most likely follow your account.
If your followers are commenting on your posts make sure you give them attention! Their comments should recessive replies and likes. Not only does this encourage your followers to continue to comment and associate your account with good customer service, but it will also increase how your engagement. When the Instagram algorithm sees that the post is getting engagement, it will promote your content.
Utilize hashtags
Last but not least, use hashtags. Hashtags allow you to niche down to what your ideal follower is specifically searching for. If your post ranks well under a specific hashtag, it will drive followers to your account. The more exposure you get, the more engagement you get, which can turn into profit for your business.
Not sure what a hashtag is or how to pick the right ones? This guide is for you.
Gaining the benefits from the Instagram algorithm for your business is an approach that works very well for the right businesses. Doing so requires a plan and a strategy so your work there is meaningful to your followers and serves your business needs. In other words, marketing is always best when it's a good fit between the services you offer and the needs of your clients. Once you're clear about the fit, mastering the Instagram algorithm is a process to undertake from a macro and micro level. Doing this will help you reduce costs, connect with the right people, AND save you tons of time and effort in the long run.
Need help with your Instagram page and figuring out a digital marketing plan for your business? We can help. Learn about how we approach social media coaching and email Melanie@yourtango.com to schedule a complimentary consultation to see how we can support your social medial goals.