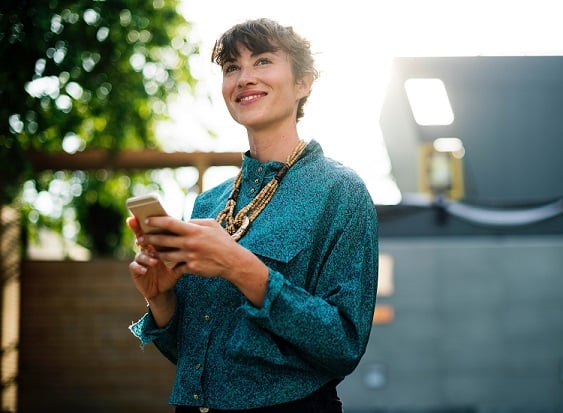 Learn More
YourTango isn't like other directories or marketing services. Your profile will live on an online magazine with millions of readers every month, talking about the topics that women care about the most.
How much does it mean to have the right audience reading your articles and viewing your profile? It's immeasurable. For clinicians and healers interested in talking to millions of potential clients aged 25-60, we are your audience.
Are you ready to uplevel your business? Your brand? Your insight about how your clients seek help? Our connection to real men and women gives us the insight to share that really matters.
Here's How YourTango Experts Will Help Your Business
Business education exclusively for counselors, coaches, health practitioners, and healers.
For many people in the healing industries, the focus for most of your career has been on becoming the best clinician, healer or trainer that you could be.
The focus for you is on the clients.
But what about your business and all of the pesky tasks that you are required to do in order to create find (and keep) a full practice? For many people, those tasks come in last on the to-do list. Often, only getting attention when you're worried about cash-flow or clients graduating from your practice.
When you run your business without a plan, or when you only focus on marketing in slower times, your business carries with it an inherent anxiety about the future.
Common questions YourTango answers for members include:
Where will my next client come from?
How can I create a more stable business?
When can I expect a raise or to ease the burden of running this business?
How long do I have to wait to stop seeing 20, 30, maybe even 35 clients a week?
Can I ever get off insurance and charge my full fees?
And when can I turn my focus to a legacy project like a book, TedTalk or product that will share my own ideas with the world?
All, very important questions to ask yourself.

For most of our clients, the time to explore joining the YourTango Expert's membership is when you desire stability. When you want to learn how to reduce the stress of running your business and move into a time of ease, so you can focus once again on your clients and what you love about being a therapist, coach or healer.
YourTango Experts is a membership on our sister site YourTango.com. With that membership, you gain full access to our training + tools + website to communicate with our readership of 12+ million people every month. We teach you in our free weekly business coaching sessions HOW to uplevel your business and how to successfully reduce your anxiety about your business' future.
Many people love the work they do with clients but loathe the work they have to do to find their clients.
That's where YourTango Experts comes in. We are the bonified experts on your world.
We know what it's like to have precious little time to work on your business and yet have dreams of writing a book... or speaking at a conference or event. We know what it's like to long to do a TedTalk or create a webinar. We know how much it would mean to get off insurance and charge your full fee.  And we know in all of these cases what it takes to get there.
To begin, you need two things: a great brand AND a strong platform.
Both of those items make up the infrastructure or the backbone of a successful writer, clinician or healer's online presence. These folks have lots of potential clients finding their work on the Internet and the volume of curious visitors to their website is enough to keep the pipeline of active clients full.
When you get to know us, you'll find that we're quite serious about helping healers get off the hamster wheel that makes up their business. And we can help you too.
To learn more about becoming a YourTango Experts, visit YourTango.com
If you would prefer to schedule a private consultation with one of our associates, please send us a note via this form and we will get back to you to schedule a private call.