How Business Consulting Can Help You Manage & Grow Your Practice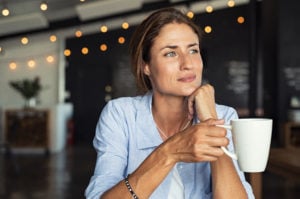 Businesses are multi-faceted. The number of tasks a small business owner must tackle on their own can feel overwhelming. Often we spend time and resources on areas that don't net results.

You need to know what tasks are necessary for your success versus those that are a waste of time. The classic case is social media. Does every healing business and practitioner need a presence on Facebook, Pinterest, Twitter, Instagram, AND YouTube? Spoiler alert: It depends.
With the right social media coach and business support, you will discover what platforms you most need to succeed, so you can stop wasting your time.

Here's the rub: As a small business owner, you don't have to do everything, but you DO have to make sure it all gets done. When you understand what activities lead to success (and how to organize and manage them), your daily business life becomes easier to manage.
Begin Here
We help you decide what problems or pain points are the most distracting, costly or influential to your success. Our work begins there.
Everyone has hidden assets in their corner. We help you identify how you can solve your own issues and what needs to be outsourced to make your life easier.
Business consulting includes an accountability plan to make sure you're doing the work to reach your goals. From reports to one-on-one consulting, we tackle the issues as a team.
What Can A Business Consultant & Social Media Coach Do For You?
We love this stuff. And we want you to focus on what YOU love. So when you work with us, we'll teach you the tools that simplify your business marketing strategy.

Through our diligent tracking, you'll always know what is and what ISN'T working with your audience. From there, we can adjust your strategy so it keeps you on track as trends change and important sites like Google and Facebook make updates that directly affect your business. 
As the challenges in our world continue to grow, the need for helping professionals is on the rise. Stress and loneliness are at an all-time high, so much so that governments around the world are taking notice and addressing these issues at national levels (in January 2018 the UK government appointed the first Minister of Loneliness) to try and meet this increasing demand for services.
As a healing professional it's more important than ever to be easily accessible to your clients. Yet, due to outdated websites and barely-there web presences, many clinicians are still very hard to find.
How Business Consulting Can Help You Streamline Your Growth
Business consulting is unlike other forms of business coaching or service-oriented packages like SEO or branding. 
The primary difference is that when you work with a business consultant, the focus of the work is decided by YOU. Many clients like this approach because it allows them to explore lots of different areas that need help.
For example, it could be that your website needs an update. Or you need to learn how to blog. Perhaps you need to learn the ins and outs of content marketing so you can attract more clients to your website. Maybe you have a big ideaabout a book, TedTalk or even retirement, and you need to learn where to start or how to make progress.
When we begin working with a business consulting client, our approach is to discover the goals you most want to achieve and get super realistic about what's required to reach your goals. We've been working exclusively with healing professionals for over a decade,so we genuinely understand your struggles.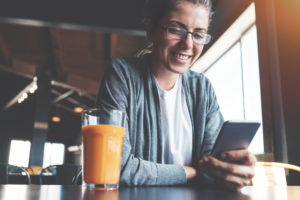 Social Media Coaching Takes Your Web Presence To A Whole New Level
Lots of people understand the need for content marketing, and yet even when they write a few articles, their message is missed by the people who need it the most. If you want your articles to reach potential clients, you have to get your articles in front of them. And the easiest way to do that is via social media.
Millions of people are on sites like Facebook and Pinterest every day. (Want the latest trends on social media? Keep up with our "understanding social media" blog or register above for our newsletter.) With constant changes, it's nearly impossible for solo practitioners to stay ahead of the curve. We do that for you in our blog.
Share Your Digital Articles & Blogs On Our Sister Site, YourTango.com
Once you write an article, where do you share it? In addition to social media, we offer a powerful outlet for your content, our sister site YourTango.com.
YourTango has millions of readers each month, all at various stages of seeking help and advice. They're looking for expert advice from professionals like you. As a YourTango member, you can publish your own articles for sharing with our readers — and gain the pageviews and traffic that really catapult you in front of people in need. 
Not sure what to write about? Our Hot Topics program gives you article ideas based on what our readers really want to know.. From there, your well-crafted articles are shared with millions. 
Not sure if you're ready to write? No problem.e offer a 5-session writing class that will get your skills up to speed so you can do this right. And you can do it all in your own time, at your own pace. (Contact us for details).
Is Business Consulting The Right Investment For Your Growth?
Your success in all of these areas hinges on a business strategy that attracts clients who are able to purchase your services and can afford your fees. You won't know what those numbers look like without an SEO strategy. 
Business consulting can help you identify key facts about your audience and your niche. Are people really looking for you in the way you describe your services? Do their challenges match the language you use in your articles and on your website?
We can help you figure all of this out.
YourTango Expert's business consulting service team has experience with all of these issues, and have successfully helped counselors, coaches, doctors, nutritionists, healers, spiritual leaders and writers through every single one of these challenges. Many of us are coaches and healers ourselves. We know what your challenges are, because we've been there ourselves.
When you're ready for this type of support, you've reached a milestone. Your experience will change exponentially when you have a strong team to support you.. The world has gone digital, and we can help you figure out your place in it.
To schedule a private consultation to explore your business consulting or social media needs, please reach out.
Register For Our Newsletter & Get Our Free E-Book "The Connection Between Content Marketing & Clients".