How To Market Your Business With A Sensitive Hand & Stay Afloat (COVID-19 Times & Beyond)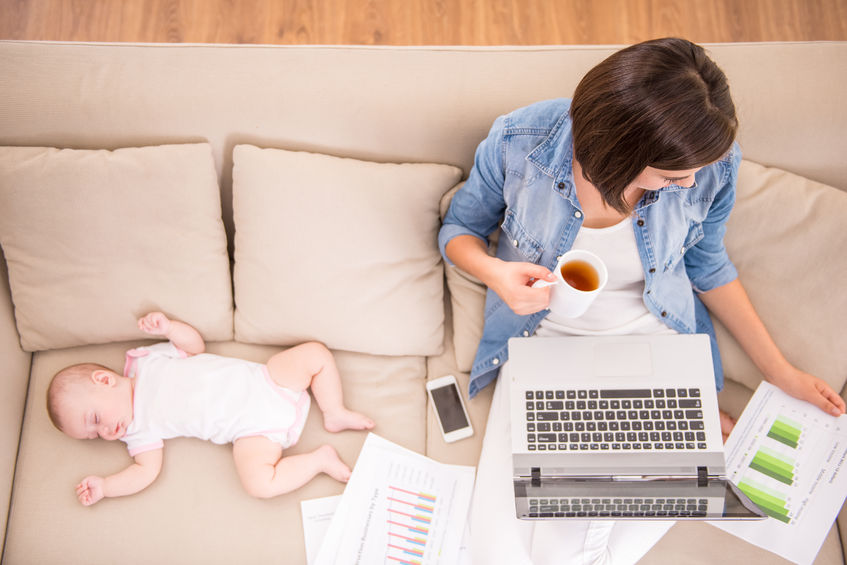 Claiming that we are living in an uncertain time right now would be a mighty understatement. Right now, there's almost no such thing as life as usual in your profession or practice. Whether it's new-found technology, a new location to see clients, nagging worries about finances or the future prospects of your business, we are living through a seriously stressful time.
And yet, this won't last forever. At some point, we will look back and 2020 will be in our memory banks, forever reminding us of the days when we couldn't leave our homes out of fear, choice, and pure love for one another.
As you're isolating, clients share that they are mulling over the futures. For many, the desire to leave the planet better than it was before is a top-of-mind goal. For others, the deep worries about getting back to work so their families have food on the table is equally as important. It's very complex. The deeply moral question about how to come out of quarantine is plaguing us all. How do we do this and still stay safe and protect the ones we love?
This is just one example in a long line of discussions about how to be practical, pragmatic, and sensitive in your marketing and your writing.
Being sensitive to the core fears clients face is critical, now more than ever.
If you are in a healing profession, the public remains deeply reliant on you and your work to get through the hardships being faced. 
As a small business owner, marketing at this time is essential to keeping your practice going. But,  it can't be done without a deep connection to what is "real" for most people. You don't want to be accused of being "tone deaf" or an "alarmist" or "overly optimistic". The range of getting it wrong seems pretty big.
So how do you get it right?
First, you have to listen. The best advice about being sensitive to the climate around you is to make sure all of your insights come from multiple sources. Just because you worry about something, doesn't mean it affects your clients. If you hear woes, worries, or concerns from multiple sources, back it up with some research. Find ways to prove to yourself that what you feel is real for other people.
Once you know this, it's easy to see why a particular discussion needs to be had or a specific service should be offered.
Not sure where to begin? As we have navigated COVID-19, this has been the approach the YourTango Expert's team has taken. It has steered us in the right direction and allowed us to avoid any criticism for "overly marketing" or services, coming across as desperate or fear-mongering and put us squarely in the lane of offering "timely help".
Complete the tasks below and you will recommit to your future as an "awake" and "aware" business owner:
Reinvest In Your Profession & Your Commitment To Your Work
Before you begin to look at your business from the consumer end, you must look at it from your end. There's a reason that you chose to invest financially, educationally, and mentally into your line of work. The core passion that led you to serve clients in the way you do is the motivation you need to decide on your best next steps.
Take a step back and focus on why, exactly, you love your work?

What contribution do you make to the lives of others? 

Why is that important to you as a person?
Being deeply invested and committed is a step toward recommitting to the future of your practice regardless of what turns COVID-19 takes. That means you will have to look at hard choices like time commitments, investing, learning new skills (we all remember the first few weeks on Zoom), and your future goals. Moving forward, changes to your business to make it more efficient and practical will be time-consuming and perhaps somewhat financially sensitive; it may also be quite emotionally draining.
You will make the best decisions when your motivation comes from your deepest commitments to the work. By spending even 20 minutes remembering why you do the work you do will help set your path forward. Without it, the nagging question of "why am I doing this" will linger in the back of your mind, distracting you from the work ahead.  
Now that you're reinvested, where are your prospective clients?
Before taking a step to invest in "new business", reassess how the world around you is doing. A good place to start is by talking to those who you're already connected to.
For most of us, the people who like, know and trust us are the easiest to talk to. You can engage with people directly on a call or Facebook group, or you can send out emails to engage. Once you're ready to start those conversations, make sure you actually connect. Talk about real life. Asking how someone is doing? How their family is holding up and how they have managed the past few months?
Listening, genuinely listening, to their answer is crucial. With life and business so uncertain and everyone so isolated, real human connection is truly important, perhaps more than ever.
Once you hear their replies, you can gauge how your marketing message will land. This will help you decide if it's the right time to explore putting your message out to the world in a more formalized way. By speaking with people you're friendly-with first, you will get that invaluable read on your audience. Friends, colleagues, even close strangers are more likely to give you the real answer about your offer and to tell you if it's too soon, if the offer is on-point or off-point, if the pricing is too high, or if it's something to be considered with a few adjustments.
These kinds of audiences, this kind of clientele, can act like a focus group. If your marketing isn't well-received by this group of people, it's extremely unlikely that it will perform well with those who you have had less engagement with.
Focus On Practicality
Remember that frivolous spending is not what people need now. Practical tools, services, insights, and solutions are what people need. Ask yourself often if what you're selling is practical.  If it's not, then you must make adjustments. Otherwise, your marketing may seem insensitive and worse fall on deaf ears and cost you both time and resources you don't have. 
If what you're working on is somewhat impractical, then take a look at your pitch or your product and find what it is about it that can be viewed as sensible. Here, go back to the step above and have conversations with someone you're already familiar with to explore what to keep and what to leave out of your latest business offer. Ask questions to determine the value and need for a product like what you're offering. If you run into objections, dig in to see why and what's underneath those details.
Contrary to popular belief, people are spending money right now on goods and services. However, offering an impractical service is a risk that may not pay off at a time like this. You should consider what is going to be a universal "no" on the market right now, and what can still be useful to the kinds of clients that you cater to.  
If the service or product you're marketing is impractical now, consider how to adjust it to make it a more sensible option. Give thought to things like a "guarantees" or even trader or barter options to make your service more affordable. You can also break a bigger product into smaller parts to allow clients to "get started" without having to commit to the whole solution.
Being creative is what will keep you afloat. Keeping in mind what your clients have to sacrifice to employ your services is important. This will help you see how you can get down to the essence of what is being offered so more people can take you up on your offers.
Think About What Services You Might Need
Most business owners are also consumers and at some point, needed their own tools to grow their business. As you explore reinventing your services, ask yourself what you would need at this time to keep going. Think beyond just your income and dig into the practical areas like tools and support with an eye on deliverables. Selling items that people can engage with to see their own business grow is what people are buying today. So ask yourself what you need?
Listen as people share their needs with you and adjust as you can. Your willingness to be flexible will allow you to adjust to the uncertainty we're all in and land on your feet.
Sensitive marketing is all about having one ear on the ground and another in your business. You can't grow if your services do not meet the needs consumers have. That means, pivoting. Use this time to reconsider your own ideas, and evolve within your profession. 
Avoiding tone-deaf marketing schemes is in your best interest, but so is actually marketing yourself. If you're committed to your business, don't put it on hold. Instead, learn how to make the necessary shifts to be relevant in our shifting world.
The only way to really see what those are is to engage. Be mindful that you don't put your head in the sand to "wait this out". COVID-19 is not going away, even if a vaccine materializes tomorrow. The reality is that in our world, the repercussions appear to be longstanding and in the foreseeable future.
Instead of hiding from this, embrace it. Change is never easy, but watching your dream business go down in flames isn't either. Find groups and people you can talk to so you fill your head with positive ideas to grow with.
Join us on our group Starve the Fear, Feed the Hope, if this kind of insight and conversations inspire you.
And reach out of you're struggling. Our business consulting for small business owners is keeping many, many clients afloat. Let us help you.