3 Reasons Your SEO Strategy For Articles Is Falling Flat & How To Reinvigorate It Today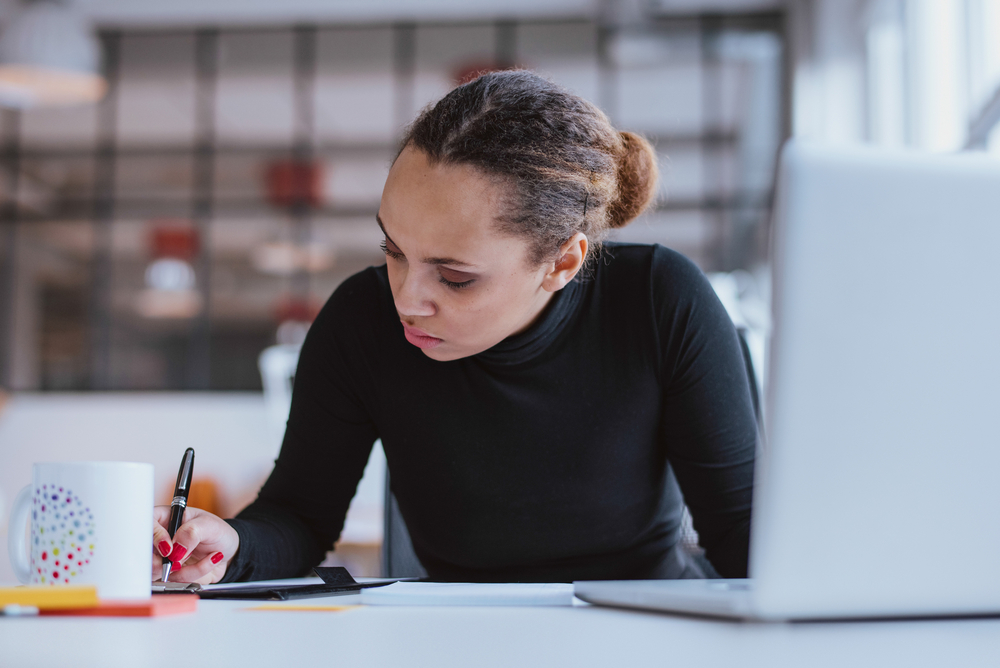 As a business owner, the purpose of writing articles is to drive traffic that converts into sales. So if potential clients aren't seeing or engaging with your content, it defeats the purpose of creating it. Many small business owners engage with an SEO strategy to help deepen their connection with clients. It reasons that part of that strategy is to give your potential clients a preview of what you have to offer before they invest financially in your services. Effective articles leave them educated, excited, and with a desire for more. 
What does it mean to leave potential clients wanting more from your article?
The article you write should resemble a movie trailer. It should introduce and entice your potential clients about the services you offer as well as your area of expertise. The article is supposed to draw them in and make them feel as though your services are worth the price tag, even though they may have never been serviced by you before. The article you write is how you sell yourself and your skills but not act as a landing page or sales pitch.
Details about your products, pricing, and deals should be on your landing pages, not your articles. Otherwise, you're violating one of the biggest truths about sales: people buy from brands they trust. You build trust by giving value to your readers. This means you help them without asking for payment in return. Content marketing is a "give" and if you do your work well, the right audience will connect with your content and like a great movie trailer, will feel compelled to learn more and purchase your services. 
Marketing during COVID-19 times has taught us a lot about consumers and their habits and one truism is that clients are more discerning than ever with their dollars. Uncertain times bring about a level of discernment that heightened and sharp. Clients want to know they can trust your brand to deliver what you offer. That means, following best practices for sales is more critical today than ever. Giving clients great content with an offer to learn more works the best.
But, no one will ever read your pieces or feel the intention behind your work if your articles themselves are sloppy or your presentation is flawed. Digging deeper, let's look at what is working well.
To begin, great articles all share the following characteristics:
Great articles are engaging.
Great articles are innovative.
The main idea of the article is clear.
They are free of grammatical errors.
The content is concise and structured.
Unfortunately, these traits alone are no longer enough to guarantee the success or reach of your article. Nowadays articles must be optimized according to the search engine. Search engine optimization (SEO) is vital so your articles reach the right potential clients. The search engine is what clients use to look for advice and services. If your article ranks exceptionally well, your content will be found on the right pages of search, thus making it easier for clients to find you.  
New content is constantly being added to Google at a rate too fast to be consumed. You likely already know that the platform is oversaturated with millions of new articles, videos, images, and podcasts being posted each day. This influx makes it really hard for your content to stand out from the crowd without some help. That's why you must optimize your articles according to search engine best-practices so your content doesn't go unnoticed.
The better optimized your article is with keywords and a good mix of on-page and off-page SEO, the better it will rank on Google and other search engines. It's important that you become intentional about learning how to master SEO, so your articles can rank. A smart SEO strategy can make the difference between your article getting 20 clicks and 200,000.
Here Are 3 SEO Strategy Fails That Clients Bring To Us That We Correct Right Away
You don't have a target audience (or the right target audience) in mind.
It's not in your best interest to write articles without a target audience in mind. You need to know who you are writing this article for. How old are they? Are they in a relationship? What kind of lifestyle do they lead? What struggles are they going through? Knowing these things about your target audience will help you niche down, so you find people who are looking for what you have offered.
Once you know who you are writing for you can better tailor the advice or services to fit their needs. It will make your writing seem more personal, so potential clients will be more inclined to believe that you are capable of servicing their needs.
You don't have a keyword or key phrase for your article
.          
Keywords are one of the essential elements in an SEO strategy and it boils down to this: when you write an article, always keep in mind what a potential client would put into a search engine to find your content. This is the heart of "user experience" and is one of the most important parts of SEO. Knowing your ideal client and their needs is the backbone of getting this right.
For example, if your client is in search of a manifestation template, they won't just put a manifestation template into Google. They will likely be using specific keywords to filter out irrelevant or too broad search results. Something like "free manifestation printable templates" or "examples of a manifestation template" are not only more specific and meet the exact need your client has in their search, but also, are likely easier to rank for. 
You won't know the exact numbers behind how competitive your keywords are without using an SEO tool like SEM Rush, but your intuition can get you further than you might think. Better yet, with the right keyword in mind, you can begin to focus your writing in a more client-focused way. By knowing the right keyword or key phrase, the final article will be more search-friendly and consumer-friendly at the same time. Both of which contribute greatly to where it lands in the search engines.
You are using generic titles.
Whatever your keyword phrase is, make sure you implement it into the title of your article as, to further optimize it. When potential clients see a title that has everything they were looking for, they'll be want to click on it.
If you are a relationship coach, don't write an article giving generic advice. Niche down to advice that will be needed for a specific situation. Instead of writing an article titled 'How To Handle Cheating In A Relationship', write an article like this 'Five Ways To Regain Trust After Your Partner Cheats'.                         
SEO can be really intimidating at first because it's difficult to know where to start. Once you practice it more, the best practices of SEO will become like second nature. It's important to note that SEO is not a short cut of quick success and it is not constant either. It takes time to build trust with a search engine, so it views you as a thought leader in your area of expertise. Just as trends change constantly, so do SEO best practices. 
If you're writing and frustrated that your articles are sending the right clients to your website, we can help. Reach out for a complimentary audit of your website and SEO strategy so we can help you explore the fixes need to get on the right track. And if you're curious how we do these things, check out this "what to expect from an SEO audit" article that shares more details.