5 Things To Shop For In A Social Media Coach (Or Social Media Consultant) So You Make The Most Of Your Investment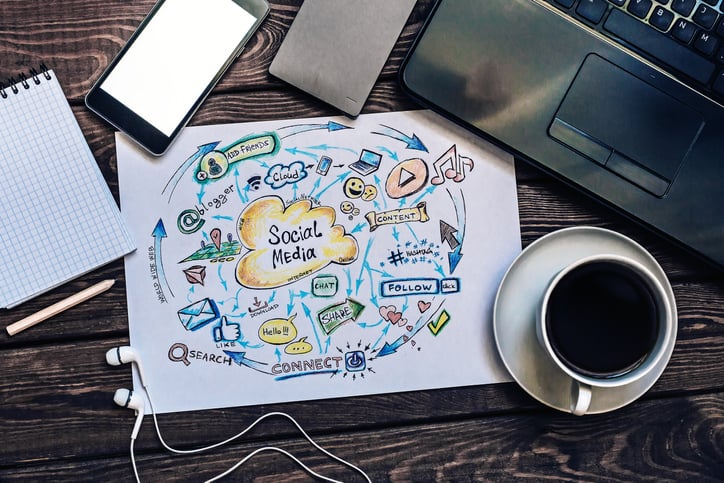 In the years since Facebook started the social media revolution, quite a lot has changed. What once started out as a platform for keeping in touch with your old school mates, has now become a marketing powerhouse. Not only has Facebook made great strides in its own right, but it has also given rise to another robust marketing platform — Instagram. And that's just the Facebook branch of the social media tree.
As you dig deeper, there are many other sites, all offering their own blend of communication, connection, and brand building for consumers who use those sites. It's become clear that any business hoping to achieve even a modicum of success must now embrace social media as a marketing tool.
The problem comes in when you begin to actually dive into your marketing on social media. Then, you quickly realize that there are so many platforms to choose from, each of which comes with a litany of its own rules, unspoken rules, and let's not forget the insider secrets.
With everything else on your long to-do list for running a business, where do you begin? Well, you may find that in order to traverse the sometimes rocky terrain of social media, you may need to call in a little help.
What Does A Social Media Coach Do?
A social media coach is basically your guide or teacher for, what else? Social media marketing. Your coach will:
Provide training for you and your team (if you have one).

Develop a social media strategy that works for you

Work with you to help you understand what types of content you should be using on any given platform.

Show you how to monitor your own progress.  
Will The Real Social Media Coach Please Stand Up?
So we've established that in 2019, social media marketing is a real thing. There's no doubt that it's a force to be reckoned with. But while the internet has given rise to this new face of advertising, it has also created a newfangled career trajectory. In a sea of self-appointed "social networking consultants", how do you weed out the silver tongues from the real deal?
Here, we have you covered.
When you're in the market for a social media coach, the ideal social media coach should be able to check off all of the following boxes.
1. Well-Versed In All Social Platforms (Facebook, YouTube, Instagram, Twitter, LinkedIn, Pinterest & More)
The first thing you should be cognizant of when it comes to looking for a social media coach is whether or not that person is knowledgeable about each platform. As a therapist and business owner, you don't necessarily need to know everything about every platform, but an effective social media coach should clearly understand the nuances of all of them.
For example, which platform would be better to find Gen X users, and which one appeals to millennials? Which platform would be better off using infographics and photos versus promoting written content. Here are specific articles that cover the different social media platforms so you're in-the-know.
Given your specific business goals, which social channels can help you and which ones are a waste of time? Where do your current assets (read that as articles, images, memes, videos etc.) come into play and where will you need to create all new content to share?
Each platform has its place when it comes to demographics and content. A good social media coach can definitively tell you which one would work best for the needs of your business and which ones to steer clear of.
2. Communicates Effectively
There's no sense in participating in social media coaching if the coach you're working with does not understand both your strengths and your limitations. The social media coach that you choose may very well be an expert but if s/he cannot effectively communicate and impart that knowledge to you then really what good is it? Essentially, you would be paying for a service for which you will see absolutely no benefit.
That means you want to check out how your coach will help you and report back to you when they need your help and involvement.
It also means your coach will understand what you are able to do and provide you with support. That way you can either find help if you cannot manage all of the tasks in front of you or manage your limitations within the scope of their recommendations.
If your social media coach wants you to post on many sites and you simply don't have that kind of time, the plan needs to be adjusted or it's not a good fit for you and your business.
3. Understands Your Objectives
Just like anything else that happens on the web, social media itself is subject to constant change. All platforms are in constant flux, working extremely hard to make their social platform engaging to the people who use them and easy on those of us who want to interact with those users.
Algorithm changes are the rule, not the exception. Your social media coach needs to know this and be "in the know" on all things related to your social channels so you're not caught off guard using old techniques or dated technology.
All of this work needs to be in service of your goals and objectives. Before hiring a social media coach, you need to know what your end game is so you can clarify those goals to your coach. A blind coach will fail you every time. It's your job to clearly share your goals and your coach should expect you to. They must be on board with the plan in order to develop the best strategies and campaigns.
The coach you work with should also be able to quickly make the necessary changes to nail a moving target so to speak. Social media marketing is an endless stream of trial and error, measuring progress and adapting to change. A good coach knows this and is not caught off guard when changes come, instead they pivot with solutions to help you continually move forward.
Finally, your coach shouldn't push you to social platforms that are outside your interest or show no measurable ROI (return on investment) for what you're trying to accomplish. There is no requirement that you work on all of them. Deciding which social media platforms to operate on is a decision that should be tied to your goals and the kinds of content you're willing to produce. If for example, you have no interest in photos or meme's, Instagram is likely NOT your thing.
Ask hard questions about where you belong and a good coach should be able to help you make the right decisions.
4. Doesn't Focus Solely On Vanity Metrics
If a prospective social media coach opens up a conversation and immediately talks about gaining followers or focuses excessively on that as a goal, this is a huge red flag that you may want to seek coaching services elsewhere.
When it comes to social media, focusing on followers is a rookie mistake. This concept is known as vanity metrics and they are not always good indicators of success.
Vanity metrics include things like the number of followers, page views, close-ups, and impressions. However, when all is said and done vanity metrics do nothing to improve your bottom line, consider it akin to window shopping.
Yes, folks are stopping to look, but in the end, it doesn't do a thing for your bottom line. If the looky-loos are not actively engaging with your social media posts, the net effect of that is a zero return on your investment.
A social media coach should instead be focused on other more reliable indicators of engagement such as revenue goals or traffic goals. They should also talk to you about community and building your following or brand by leveraging your content on your chosen platforms.
In many cases, connecting on social media with the right audience, however small, is more beneficial than connecting with the whole world. In this area, you want to connect your avatar with the social channels you're on so everything syncs up.
5. Experience & Testimonials
One of the best ways to gauge whether or not a social media coach is worth his/her salt is to simply ask for proof. Proof, in this case, comes in the form of a portfolio or testimonials. A social media coach who can deliver results will have absolutely no problem sharing information on their past clients.
Ideally, a good portfolio will show where the social media account started out and where it ended up when the coach and the client agreed that their objectives have been met. Moreover, the coach should be able to articulate how they achieved said results. The proof is always in the pudding, so don't be afraid to ask.
Considering the seemingly countless amount of things you have to do when running your practice, adding marketing (of any kind) can be a recipe for burning out quickly.
A common misconception is that social media marketing is just light and fun, it's not "serious" marketing. That's simply not true. Disguised under the word "social" is a networking process that's very similar to old-school networking most of us over the age of 40 did to kick off our businesses back in the day.
Today's social media platforms are very real ways to connect with potential clients and build a loyal following. Its power in the marketplace cannot be underestimated. Just remember that social media marketing certainly has its benefits to your business. To make it work, you must understand how to use it effectively. In this case, a social media coach can be quite an asset.
But again, you must do your own due diligence to find a coach that can deliver the kind of results you want. Anyone with a computer and wifi can call themselves a social media coach; it's imperative that you weed out the talkers from the doers. On that end, a VA could be a good stand-in. If you're curious about the benefits of a VA or a social media coach, this post can help you decide.
If you are looking for help managing your Facebook account (personal or business page), inquire about our proven, economical way to help small business owners grow their following on Facebook. This work supports lead generation, list building, building a following on private and public groups as well as directing readers from Facebook to your website. Inquire today to learn more.