Do You Need A Social Media Coach Or A VA (Virtual Assistant) To Help Grow Your Business?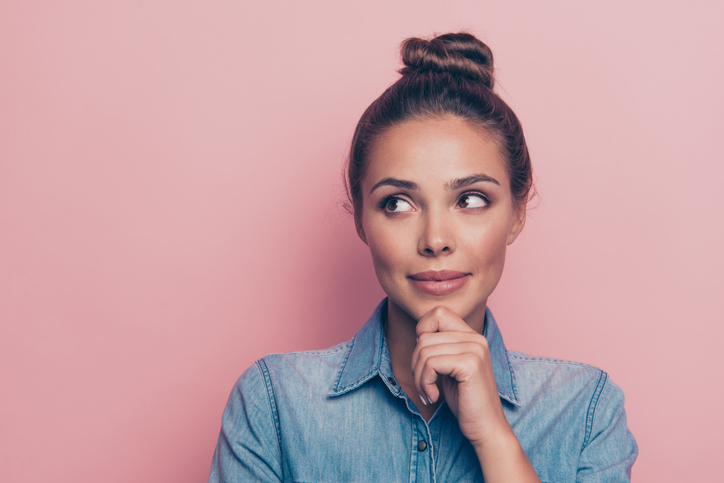 When you're in the throes of running a small business you will quickly find that you must wear a lot of hats. With a small business, you are the owner, the accountant, the social media coach and depending on what type of business you have you might even be the janitor. Needless to say, there are only 24 hours in a day and you have a lot on your plate.
The good news is that there are certain aspects of your business and things on your daily to-do list that can be outsourced.
But before you start collecting resumes, it would be wise to spend some time considering exactly what you want from the person you eventually hire. Being clear about what you want will ensure that whomever you hire, will be successful at the job. Moreover, it will eliminate any potential stress and confusion —  for both parties.
Perhaps it would be wise to make a list of the tasks you would like help with. Once you see those tasks listed out on paper it might be easier to decide whether you need a social media coach, hire a virtual assistant or seek help with social media training. (Incidentally, the list you create can also serve as the jumping off point for the job description you will need for your new hire.)
Deciding What You Really Need- Understanding Why The Two Get Conflicted
Very often the jobs of virtual assistants and social media coaches often get conflicted and confused. Most likely because depending on the individual there can be some overlap in the services they offer.  More often than not virtual assistants may also do social media work and advertise their services as such, whereas social media coaches rarely market themselves as admins.
What A VA (Virtual Assistant) Does For You And Your Business
In essence, virtual assistants will handle many if not all of your administrative tasks. Those tasks can include but are not limited to:
Scheduling appointments

Responding to emails

Creating newsletters

Management of online tools

Bookkeeping

Research
It is important to note that virtual assistants who offer social media management may have limited offerings in that category. They may be able to post content, respond to comments and create basic visuals. However, if you are looking to develop your social media strategy you may want to consider a social media coach.
What A Social Media Coach Does For Your Business
A social media coach can do a few things for your business such as:
Provide training for any and all members of your team

Optimize your content for the best results

Develop the best social media strategy for your business

Monitor your progress (and show you how to do it for yourself)
Can You Really Train Someone To Do Your Social Media Without Losing Your "Voice" Or Sacrificing Your Connection To Your Brand?
The answer to this question may not lie so much in training as it does in hiring the right person from the outset. Understanding that maintaining the connection between your brand and your audience is crucial. This can be considered marketing 101 knowledge.
So what does that mean when you're looking to hire a social media coach?
It means that the best candidate for the job will be able to easily adapt to the voice of your brand. To that end, you may want to consider hiring a writer who also does social media management. Generally speaking writers or content writers make their living by writing for brands and companies. Their bread and butter lie in understanding the concept of writing in the right voice.
A good social media manager worth his/her salt will be able to adapt their writing accordingly and therefore maintain that connection with your audience.
Moreover, it is up to you to set clear expectations about what you want. Social media coaches tend to face two situations. First, they may walk into a social media account that is already established and they are just taking the wheel. Second, they may be asked to establish a social media presence and build that from the ground up.
Wherever your needs lie, be sure to state that clearly from the beginning.
What A Social Media Coach Can Do For You
Social Media Training
If you do not have a lot of experience with social media, it can be perplexing, to say the least. Social media training can help you make sense of it all. It's one thing to use these platforms for posting cute pictures of your new puppy, but it is a whole other thing to use these platforms for marketing purposes.
Social media training can show you how to do just that. It can show you how to use each platform to its fullest potential — its fullest marketing potential that is.
What You Need To Learn About Social Media?
When you are running a business there a quite a few things you need to learn about social media in order to make it work for you. Ideally, you should learn how to:
Increase your following and convert those folk into paying customers




Optimize your content for best results on the platform you're using

Create a marketing campaign to reach a wider audience

Effectively run ads

Leverage each platform for the best return on your time investment
How You Can Improve Your Social Media Skills?
If you're hesitant about taking a deep dive into social media marketing you can hire an expert to do it for you — and that's one approach. But just like anything else, avoidance is not always the best answer. Sure you can hire that job out, but as a small business owner, relinquishing control and giving away the keys to the castle (i.e logins and passwords) is not always in your best interest. After all, who knows better than you what your vision and what your goals are.
Getting involved in every aspect of your business is a no brainer and that includes social media marketing. Like so many other things, social media has a use or lose quality. You can improve your social media skills simply by getting involved and working with whatever platform you choose. The best way to improve your social media skills is through practice. Falling flat and failure may be inevitable but resilience is what matters.
Picking Your Social Media Channels
When the time comes for you to explore the various social media channels that are available to you that decision can seem overwhelming. There is so much to know, so much to understand where do you even begin?
Here on our blog, we have taken a comprehensive look at various social media platforms and how you can use them to build your therapy, coaching or healing business. We have examined Facebook, Instagram, LinkedIn, Twitter and even YouTube. Our series on Understanding & Using Social Media may help you decide which platform(s) will be most useful for your digital marketing needs.
So Can A VA Meet All Of Your Needs?  Here's What You Need To Know…
How To Find A Great VA
One of the best ways to find a great VA is through your referral network. Putting the word out to colleagues can be a great way to find the best candidates. Doing so gives you inside information on that person regarding their business acumen, and suitability for the job at hand. More so than a resume ever could.
If your network does not turn up any suitable candidates, there are quite a few other resources available to you for finding a great VA. We recently published an article on our blog about finding help for your small business in the form of a virtual assistant. In that article, we discussed some of the considerations for finding a VA and provided links to platforms that can connect you and a qualified virtual assistant.
Training Your VA To Do Your Social Media
If you are an expert or at least well versed in social media then you can certainly teach your virtual assistant to do your social media. If you are willing to teach you can always find someone who is eager to learn. Social media can be a bear, there is always something to do, and virtual assistants can be trained to do the following tasks:
Create content

Post or schedule content

Engage with your audience

Understand and report metrics

Managing Ads
Social Media Tools
Social media has grown exponentially and it is well on its way to outpacing traditional advertising. That said, social media management is exactly that "management". There is always something to post, something to schedule and someone to respond or engage with. The good news is that as social media has grown, the number of companies sprouting up to offer assistance has grown as well.
There is a litany of companies out there that provide automated services to help you achieve your social media marketing goals. In a recent article, we took a look at some of these companies and the social media management tools they offer.
If you hire a virtual assistant you would not want all of their time eaten up by social media management. You and your virtual assistant can make use of these automated tools leaving them free to focus on the administrative duties they were hired to do in the first place.
If you're thinking about hiring outside help for your small business it would be best to carefully consider your needs first. Making a list of all the tasks you would like help with can provide a clear picture of the job description to be filled. That list of tasks will lean heavily toward a social media coach or a virtual assistant. Once you decide which job description you need to fill, it's best to set clear expectations from the get-go. This will ensure the success of the person you hire, moreover, it will ensure that you are not on the hunt for a new employee every few months.
If you need help pinpointing exactly what type of help you need for your small business we can help. Request a free consultation from our team today or send a private email to melanie@yourtango.com.