Setting Realistic & Obtainable Social Media Goals For Your Coaching Practice Or Small Business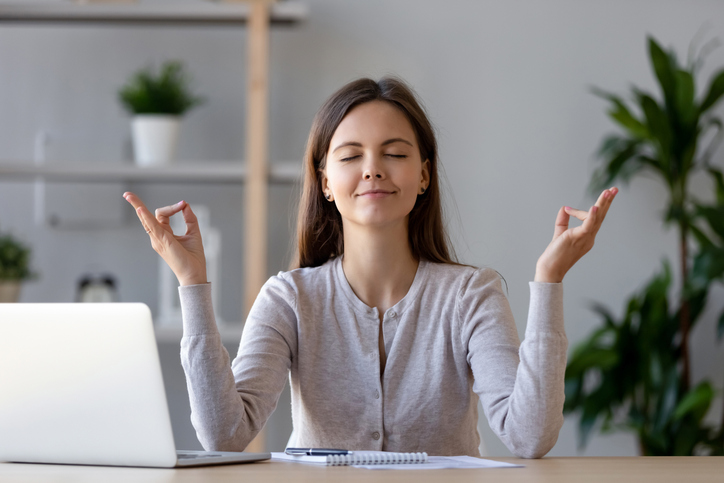 As a business owner, one of the important steps required to gain exposure for your practice is to simply let the world know you exist. Now that websites are modern-day business cards, it's even easier to make this happen through social media.  Unlike other forms of marketing, social media doesn't require that a business be "deeply established" to generate buzz. Anyone with a point of view and the desire to connect with clients online can make a splash using the right social channels. 
So while the potential for social media to help you gain traction online is quite high, going blindly into this medium is naïve. Setting social media goals is one of the many requirements for being successful online. With the right insight, you can create a strong brand that will encourage audiences to become loyal customers. 
Before you begin, ask yourself what can you expect to accomplish from social media?
One great opportunity found via social channels is the potential to create your own "tribe". Think of this tribe as a place where prequalified clients hang out. It could be a support group, a hobby group, or a passionate love for a particular author or philosophy. If you did a search on Facebook for "groups", you would find many groups just like these available to join.
Given your specific business and the clients you cater to, if you want to create a place online to connect with clients naturally interested in your services, Facebook has you covered. And that is a great example of a smart social media goal to work on.
When we work on a social media strategy with a client, we work on tasks designed to do the following:
Establish your brand

Create an online community in the form of groups (private or secret groups) on places like Facebook so you have a unique place to connect with your tribe

Growth of your social following

Articles and marketing content to share and connect with customers

Funnel conversion and sales

Increased the traffic to your website

Launch campaigns via your social platforms

Feedback loops and customer service
According to Buffer, the top five uses for social media by brands are: brand awareness, community engagement, content distribution, sales/lead generation, and customer support. Given the vast number of people on social media sites, there is a huge opening for small businesses to connect with potential leads and clients.
So where should you begin? In pursuing these objectives, you need a clear vision as to what social media platforms you should use. As you noodle this over, consider that not all sites are the same in form or function. They all have their own rules of engagement and the requirements for being successful are unique. 
Do you need to be on all social media sites?
Choosing what social media platforms to use is a crucial step in this process. Attempting to use any and every platform available is not wise as your focus is limited and not targeted. Use platforms that have a strong active user base like Facebook, Instagram, LinkedIn, and Twitter. These platforms have many active users and gaining a following on them can help relay your message.
Facebook is the most popular social network with about 2.4 billion monthly users and about 1.6 billion daily users. Most of your customers most likely have been using Facebook for a while now, so this is an excellent platform to use. Facebook is a great place to grow a community, and with the option of creating secret groups, you can entice customers into joining a secret group by signing up for emails.
Instagram is for the photographer in you. Everyone can appreciate beautiful photography, and those who master it can master Instagram. With a young, hip user-base, this is a perfect platform to target a younger audience. 
LinkedIn is a professional social network, but good content can thrive here, especially if you target communities with heavy stress. Posting content about your business can get big eyes on your practice and content.
Twitter is a constant stream of information in little bites. A lot of businesses use it for the sole purpose of sharing content on their website, but those who truly master Twitter can gain a loyal following that anticipates updates for more knowledge and advice. With millions of active users and posts limited to 280 characters, Twitter is a great social network to grow a brand.
How to narrow your focus wisely
Research your target audience and see what platforms they use the most. The key demographics of your target audience will give you a better understanding of who your potential customer will be. This is important so that you can cater your message to this specific person and will increase the likelihood of shares and engagement.
So, how exactly do you find this information? Start by asking what problem does your business address and has the solution to. Who has these problems? Who are your current customers? Do they use social media, if so which platforms are they on? You can even look at competitors and what they are doing and see what works and what doesn't. 
There are great tools to further expand on this. Google, Facebook, and even Twitter offer their own audience analytical databases.
With Google Analytics, users can see demographics, interests, behaviors, and more.
Facebook Insights lets users see similar data. Familiarizing yourself with these tools will give you concrete information you can use to create fitting content.
And Twitter provides its own analytics as well that gives users information on what their followers are interested by favorite topics and Twitter accounts.
Finally, ask yourself where you want to hang out? As the admin for your social media page, you're going to spend a lot of time there. If Twitter drives you mad and you would never respond to a tweet, then likely Twitter isn't for you.
When all else fails, let the data help you. Facebook is the biggest with the highest engagement and many of the best tools to create things like private and secret groups. As much as Facebook may not be your favorite pastime, the public at large really does spend time there.
Think about it…
Once you have decided on your social platform, set some goals to help you grow
Do your social goals include things like, increasing your followers, setting up a group, doing a Facebook Live or Instagram Story? Pick a handful of goals and then use what you know to reach them, the SMART goal strategy.
Just in case you need a refresher, remember that SMART goals are: specific, measurable, attainable, realistic, and timely. Imagine that you have a new business. For you, the first goal may be a simple one of gaining followers. Let's set your goal of gaining 100 followers within 3 months.
Using the SMART model, this goal is specific, you want 100 active users, not bots, following you.
It's measurable by tracking your followers on your social page.
It is attainable, you're really looking for 33 people a month, that's all.
If you regularly interact on the page + post content that attracts new followers, it's realistic.
And it's timely because you're putting yourself on a timeline of 3 months. You'll know quickly if you're falling behind and you can change tactics if needed to stay on track.
Taking measurement one step deeper, let's look at KPIs…
Key Performance Indicators or KPIs are metrics used to measure results. The word to focus on is key, as there are many different metrics to look at, but there are generally about four areas that you want to focus on for social media. These are engagement, reach, leads, and conversion.
Engagement is the most important area to focus on because it will drive others. Imagine for a moment that your social media goal is to improve your engagement on Facebook. Engagement surmises all of the likes, shares, and comments that your posts get. 
The KPIs to look for engagement include:
Likes – getting likes means you are doing something right. The more likes you get will lead to more eyes on your post and will help increase your reach. This tends to have a domino effect as people are inclined to check out posts that have a lot of likes due to their own curiosity.

Comments – comments evoke conversations between your audience members and you. This is a great sign of engagement because it shows that people are willing to talk about what you wrote or posted. Many times, a comment can be seen as more valuable than a like for the simple fact that it requires more effort.

Shares – shares are great indicators that you are posting good content. For people to want to show their friends and family something you have posted is a big kudos to you and your content. 

Mentions – how many times your business is mentioned is a good insight into people including you in their conversations. This is a good indicator of your relevance in people's minds.

Clicks – people clicking on the links you post shows that they want to consume your content. Ideally, you will set up your post to get people into clicking on your link. The more clicks you get means your tactics are working, just make sure you are hitting the forementioned KPIs.
Reach is a measurement of how many views your post or account is getting – or in other words, how many people are shown your page/posts and from there, can elect to click and engage with you. This data is good for understanding how many people can see your content, but it is hard to give concrete numbers due to it only being an estimation.
The KPIs to focus on for your reach are:
Profile visits – seeing how many people have viewed your profile is a great indicator of how many people are clicking on your profile when you pop up.

Followers – these are the people that can see your content on a regular basis and chose to stay in touch with your business. Having followers is a good sign that you are retaining an audience that wants to be updated with your posts.

Impressions – these indicate how many times your post showed up in someone's media feed due to those that already followed you and how many times it has been shared.  

Traffic Data – this is a key indicator of how many people are visiting your website through your social media. This is one of the main goals of social media, so you will want this number to be high and consistently improving.
Leads or prospects are an important focus area because this is where you can begin to separate potential customers from the people just reading your content. Enjoying the fruits of your labor, gaining a good following on social networks, is fine but how many of these people will purchase your service? You need to gain leads from your efforts to justify continuing to do the work. Leads are a sign that your content and shares are hitting the right notes with potential clients and that trust is growing.
This is an important requirement for the last area of focus which is conversion. 
Conversion is the end result of your social media strategy. Converting people into paying customers and clients is the payout for hitting your social media goals. A lot of the people that follow your social media accounts will already be existing customers or people that want to solely consume your content. For this KPI, you're tracking who actually becomes a client or a sale. By keeping track of which social channels give you the best ROI (return on investment) you can narrow your work to those sites. 
Keep in mind that you are watering a plant. It's unrealistic to expect a garden overnight but if you put the work in, and adjust accordingly, you will see results.
How to know if you need a social media coach
Social media, like your website, and other technical areas of your business, requires effort and a knowledgable touch. If you feel that your social media strategy is not working or is too much work, that's the sign that it's time to hire a social media coach. A social media coach will help you achieve your goals while training you and your team to do the work on your own (if that's your goal). 
That said, sometimes people also need a VA or virtual assistant to help manage the work. Not sure which one is right for you, here's how to decide.
And if you need a social media coach, we can help. Learn more about our social media coaching services here.
Setting realistic and obtainable goals for your social media is crucial in growing your business. If you are going to commit to social media goals, you need to make sure you're not only doing it right but that you're adapting to the various changes and updates that roll out on each platform. Reaching your conversion KPIs is critical to making this worth your while and that means generating leads and converting them into clients. 
Ultimately, social media works in tandem with your website and should grow your brand and authority online. By using social media to its fullest potential, you will see your brand rise in popularity while you gain new clients.
All of this starts by setting the right goals.
Need help figuring it out? Request a free consultation from our team to grow, fix or update your social media strategy today.