Your Soup To Nuts Guide On Starting A Coaching Business: Marketing, Finding Clients & Thriving As A Coach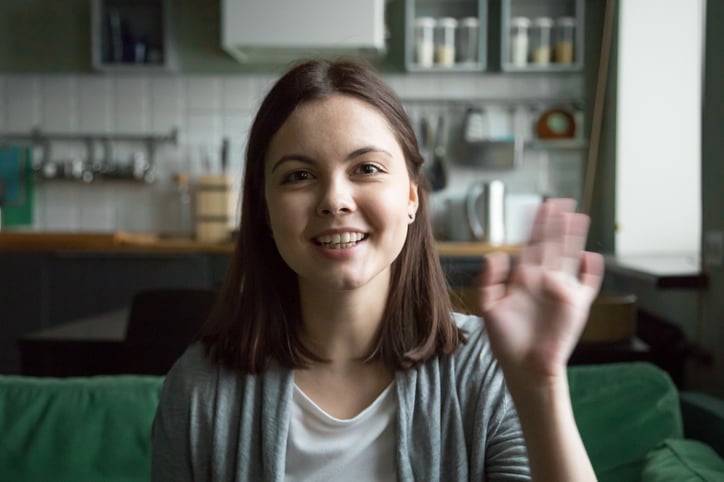 Read this guide, print it out and make your business plan…
In recent years the business of life coaching has exploded onto the scene of entrepreneurial start-ups. Lots of people start a coaching business as a passion project fueled by the desire to help their fellow man. More often than not the primary goals of a life coach include: supporting clients to make positive life-affirming changes, get through the most challenging parts of their lives, heal wounds and breakthrough limiting beliefs. 
Deriving an income is often a secondary motive for many coaches at the onset. The goal of helping the world often guides the business. But, it is increasingly important to have a business plan to make a living if you want your mission-driven work to thrive as a business. 
Starting a coaching business is by no means an easy venture to take on, but the rewards you can receive are bountiful. 
It is important to note that we are not a life coach training school, nor do we offer courses on the topic. However, we do see a real need for more life coaches and if this is something you are interested in, then read on and determine if this profession is meant for you.
So you want to be a life coach or other specialty coach? Looks like you're in good company.
According to a 2016 study conducted by the International Coaching Federation, there are 53,000 coaches worldwide, with Western Europe and North America leading the pack, at 18,800 and 17,500 coaches respectively. According to data from The Bureau of Labor Statistics analyzed on NaturalHealers.com, "Employment of life coaches (classified by the BLS as Social and Human Service Assistants) is expected to grow by 16 percent through 2026; comparatively, other occupations are predicted to grow by 7 percent, making growth for life coach jobs faster than average."
On many levels, there has never been a better time to start a career as a life coach, provided you have the right marketing and business plan in place.  
Unlike other practices, being a life coach does not require specific training, education, or certification, making it easier for seasoned professionals to add to their resume. But, it is recommended for sure. Becoming a credentialed coach via a program accredited by the International Coach Federation (ICF) is the best way to go. The ICF is globally recognized as the top training organization in the coaching field and in an industry where competition can be fierce, anything you can do to set yourself apart will always work in your favor. 
To make this point just a bit further, it is important to point out that when one becomes a life coach, there is much more to it than just telling people how to get from point A to point B and then give them a pat on the back when they do so. 
Life coaching involves teaching, motivating, and redirecting all of which cycle through an endless loop. Although your high school chemistry teacher made it look easy – it's not. 
As a life coach, you must understand how to relay information succinctly and inspire your clients to take action. Your practice may benefit immensely from taking courses in leadership, facilitating change, or courses on setting goals and achieving them. We could go on but you get the idea. 
The takeaway here is that when you consider starting a coaching business, your clients are paying for knowledge and expertise, not off-the-cuff advice. The success and profitability of your business are directly related to the effort you put into it. 
The realities of owning a small business… life coaching is no exception
Running a business is no easy task and the truth about small businesses is that while many people dream of starting their own business and being their own boss, many still fail. According to the U.S. Bureau of Labor Statistics,  20% of small businesses will fail in their first year and 50% will fail by year five. 
Another market study conducted by CBInsights took a closer look at the reasons for these failures. Here are just a few:
Poor marketing

Loss of focus

Lack of passion 

Failure to network

Ignoring customers 
It is important to note that many businesses also fail due to the unrealistic expectations of the part of the proprietor. Owning and operating a small business is not something that one should take on lightly. Gross miscalculations of what it takes to get a business off the ground often lead to early burnout and subsequently failure.  
Can you really make money as a coach? The answer is yes.
When anyone considers starting their own business, one of the first questions should be "Is it profitable?" 
In this case, the answer is yes, but this comes with a caveat. 
Together with Pricewaterhouse Coopers, the ICF released a study (referenced earlier) on the global coaching industry, and the latest edition from 2016 helps paint a clear picture of the coaching industry from a financial perspective. 
According to this study, a certified life coach can make anywhere from $27,019 – $210,933, with the average life coach salary in North America coming closer to $62,000. The study also found the average fee for a 1-hour coaching session is $231. 
While these numbers can be enticing, what sets the bigger moneymakers apart from the lesser are three things: training, expertise, and marketing. The bottom line is that simply hanging up your shingle and doling out advice does not guarantee a successful business. 
Knowledge and business acumen are crucial factors in the profitability of a business. 
Is life coaching a good career? The answer is yes.
Coaching is unlike other jobs because the sole objective is to help clients reach their goals. As a coach, you get to see the fruits of your labor firsthand and you get to witness changes in the lives of your clients that you help to bring about. For these reasons it's easy to see why being a life coach can be quite rewarding.
In addition to helping others, starting a coaching business gives you a tremendous amount of flexibility to decide how you want to live and work. You have the option to make it an online business and exclusively work from home, or you can meet clients in person at coffee shops or other flex workspaces or, you can keep an office outside of your house. You have the freedom to choose your own hours, schedule and even the geography of your choosing. As long as you can get a zoom or skype link, you can virtually see clients anywhere.
Owning your own business frees you from the daily grind and puts you in the driver's seat. When and how much you work is all up to you. 
Apart from working directly with clients, the thing to remember is that there is still a business to run. And rest assured there is plenty to do. From content marketing, scheduling, social media management, and bookkeeping, your calendar will be quite full. 
So, how do you start a life coaching business? You need a plan…
So now that you've decided to become a coach, you need to set up your life coaching business plan. This will include determining your niche, targeting your audience, and fine-tuning your marketing strategies.
Coaching niche and target audience
The term life coach can be a misnomer of sorts of you think about it. "Life" is a pretty big umbrella with a lot of spokes. When you endeavor down the road of starting a coaching business you need to consider what your niche will be. 
Zeroing in on a specific niche such as health, business, or spirituality is an important first step, after all, you cannot be all things to all people and any attempt to do so will be a recipe for disaster. Not sure how to do this? Here's a quick guide to get you started.
To find your niche, think about your best qualities and what areas you have the most knowledge and expertise of. Your life coaching business should be built on a solid foundation of skills and you must start with what you know.  
For example, if you find that time and again, your friends and loved ones continually come to you for relationship advice, it should be pretty clear – that's your strong suit. It would make perfect sense to start a business as a life coach focused on relationships. On the other hand, if this is your first attempt at starting a business, it's unwise to position yourself as a small business success coach when you have no real business experience. Chances are you would have very little to offer a potential client. 
The long and short of it is pick a niche and stick with what you know. 
An added bonus of picking a niche is that knowing your niche will force you to narrow down your demographics and identify your target market. Both of which are crucial parts of running a business. If your selling something — anything, you must know who you are selling it to. 
As a life coach, you are selling solutions. But in order to ensure even a modicum of success, you have to find the people who need answers. 
Business assets – website, marketing material, social media presence & content marketing plan
With small business ownership there is always plenty to do. When you first start out, it's all on you. While this can be difficult, it is not impossible as long as you stay organized, focused, and stick to your plan.
Your to-do list will be quite long but it can be broken down into 3 categories. 
Establishing your website/marketing materials

Solidify your social media presence 

Create a content marketing plan
Establishing your website
Establishing a website is a crucial step when starting a coaching business. It's the tip of your marketing funnel and plays the starring role amongst your marketing materials. All of your other efforts lead customers back to your website where you have your final push for closing the sale, this includes pricing, contact forms, scheduling calendars, etc. 
The organization of your website, the sales copy you use and the information and resources you provide will be the determining factors when your clients are choosing to work with you. 
Here are a few tips to help:
Social media presence
It should not come as a surprise that social media is the new powerhouse for marketing. 
If you still need some convincing, here is some food for thought
The statistics listed above are surely proof that social media is a great tool for building your brand and getting clicks to your website. A robust social media strategy can go a long way towards creating a loyal following and eventually paying customers. 
But with all the choices before you what social networks should you use? Previously, on our blog, we examined how to use Facebook, Instagram, and LinkedIn to grow your coaching, healing or therapy business. See the articles listed below to read more about how each platform can work for your coaching business. 
Content marketing plan
While your efforts in social media marketing help to drive traffic to your website. You also want to capture organic traffic as well. This is where content marketing — also known as blogging— consistently can be critical. 
Blogging not only provides valuable information for your readers, but it also shows search engines that your website is an active and viable source of information. Blogging consistently feeds the search engine machine so to speak. The more you add to it the greater your chances are of landing on the SERP, and landing on the SERP will increase your organic traffic. Moreover, studies have shown that 61% of consumers have made buying decisions based on a blog post. 
Your content marketing plan should also include the use of email campaigns. Email marketing is useful to establish a connection with your audience. It gives them updates on your business, promotions, reading content, and even advice. The retail industry excels in the email marketing department, as they have recorded emails as their main driver towards customer retention. If you want to brush up on your email marketing strategy, try these five tips.
If you are even more creative (and not camera-shy) perhaps you should think about creating a YouTube channel of your own. This is a perfect chance to grow a new audience that likes to consume their information through video. 
Day-to-day operations
Now that you have all of your assets, you have to create a plan to make it all work. This means getting organized and making your life simpler with a plan. When it comes to communication, the best tool out there is Gmail. Google offers a suite of services for free when you register for an email account that includes their version of Word or Pages, Excel, and Powerpoint.  Read that again, when you sign up for a Gmail account, you get for free your document, spreadsheet, and powerpoint tools.
The best asset with this tool is automatic cloud-based saving. You never lose your data because it is automatically saved for you each time you make a change. There is even a tool called "version history" if you ever wanted to go back and review older instances of your copy.
Here's how to create a Gmail account in our step by step guide.
Next, to manage your life, you need a calendar. Google provides this too.
In addition to your personal calendar, you may want a calendar you can share with prospective clients. This kind of calendar is a software that you program by telling it what dates and times of the day you're available for people to see. From there, a prospective client can pick a time on their own and set an appointment with you. Those appointments are then added to your personal calendar so you know when you have things like discovery calls or client appointments that you didn't schedule yourself. All of the relevant details are included (by your requiring clients to choose them upon scheduling) so you have at your fingertips both the call details plus you didn't have to waste tons of extra time with back and forth emails scheduling appointments.
Most commonly, these tools are used on your contact page or in your call-to-action in blog articles when you invite readers to schedule an appointment with you. You can see an example of this on our "join page" where the green buttons say "speak with a rep".  Check that out here.
Just remember, these calendar services are independent of your personal calendar and can be managed by you, showing viewers only the dates/times you wish to be available for appointments. At YourTangoExperts we use TimeTrade but many of our friends and colleagues use Doodle.
You can find a review of the most popular calendar software here.
Feeding Yourself As You Grow
How do life coaches get clients?
Life coaches can find their clients in much the same way as any other service-based business. Perhaps the bad news is that initially, one is required to get out and pound the pavement, putting themselves out there and bring the customers to them. The good news is that once you begin to establish yourself the tides will turn and the business will eventually begin to come to you. A good work ethic, trustworthiness, and credibility are powerful allies in the battle to build a robust business. 
In the meantime, the following is a list of things one can do to attract clients now. 
Have a strong social media presence

Blog consistently 

Network with other coaches 

Establish a system for referrals with other coaches

Find out where potential customers are and be there (i.e. what social media platform are they most likely to be on)

Make arrangements to speak to groups 

Offer free webinars

Offer free consultations 
Now it may seem that offering anything for free is counterproductive to building a profitable business. However, when you are in those initial stages you must offer something of value to potential clients. When a potential client has the opportunity to work directly with you, you are given the chance to prove yourself as a trusted and valuable resource and word of mouth can make or break. 
Where can you find or target high-end clients?
The key to attracting high-end clients is to position yourself as a high-end provider. 
The truth about buying and selling goods and services is that high-end clients expect to pay higher prices for the things they think are worthy. 
High-end handbags always come to mind for this comparison. A Gucci handbag can cost upwards of $1000. The only people paying that kind of premium for a handbag are those that think it's worth the price. Those folks will not balk at even a $2000 price point, because to them the design, materials, and craftsmanship are all worth it. 
The moral of the story is that if you want to attract high-end clients you must position yourself as being worth the cost. 
Remember that as a life coach you are offering solutions. People have issues, questions, and problems and you are (ideally) the answer. Doing your due diligence in the form of market research can help you to attract those clients.  
Starting a coaching business to help others can be quite a rewarding career path. You work with those who need your help the most to turn the tides in their life and move on to greener pastures. And as you establish yourself and your business grows, so will your paycheck. But make no mistake, as a small business owner you have plenty of balls in the air and dropping even one could have a detrimental ripple effect. The keys to your success are planning, organization and realistic expectations. 
Do you want help setting up your life coaching business plan? We can help. Request a free consultation from our team today or send a private email to melanie@yourtango.com.