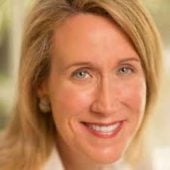 Dr. Alicia Clark
For me, the weekly office hours (Weekly Business Coaching) are what I think of as the highest value I've gotten from my Tango experience. Branching into the digital world as a therapist is complicated, and the Tango team is there to help every step of the way. I have worked with other marketing and content professionals, but the Tango team has been different. Well beyond offering a platform just to share content, Tango has taught me how to write a readable article, and more importantly, why I should want to.
I have learned so much in my collaboration with Tango over the years. In an increasingly digital business landscape, Tango partners with helping professionals not only to grow their business but help readers improve their lives.
You can read Dr. Clark's blog on YourTango.com or follow her therapeutic practice or latest book Hack Your Anxiety on her website.