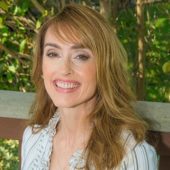 Dr. Karen Finn
Divorce Coach
Dr. Karen Finn
When I started working with YourTango, I didn't know exactly what I needed to change. I just knew that my business wasn't working the way I thought it should. On our first call, we talked about my work, and after one look at my site, it was clear that SEO was where we needed to start.
When I think back on what my site used to look like, I cringe. It was a mess! The navigation was confusing, the site looked outdated, and the URL itself was confusing too.
The team at YourTango Experts led me through an SEO process to correct everything.
The results: now instead of 50 visitors a month to my website, almost 1000 people visit my site every day. My list size has increased by 500%, and my revenue has increased by 300%!