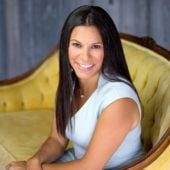 Dr. Sheryl Ziegler
Psychologist & Author
Dr. Sheryl Ziegler
Melanie has helped me from creating a book proposal outline to writing the proposal that went to auction and was bought by Harper Collins. Without her by my side each step of the way, I am not sure that I would have been able to put in the year of work that it took to complete that process. Melanie helps hold me accountable, is incredibly insightful, intelligent, and honest. The guidance that she offers on website optimization, article formation, and editing is invaluable. She is truly dynamic in every sense of the word!
Whether you want to write a book or start writing articles, it would be wise to have a coach and I can't say enough wonderful things about Melanie being your guide in the process.
Dr. Sheryl Ziegler, Psychologist and author of Mommy Burnout: How to Reclaim Your Life and Raise Healthier Children in the Process
Curious about how Sheryl went from an idea, to a book proposal with Melanie, to publishing with Harper Collins? Hear it directly from Sheryl on her book proposal process, launching Mommy Burnout, and the ongoing marketing after.