Linda Kroll- Testimonial For YourTango Experts
Testimonials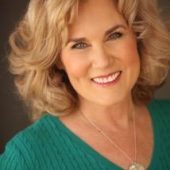 Linda Kroll
Therapist, Mediator & Attorney
Linda Kroll- Testimonial For YourTango Experts
I can't say enough about working with YourTango Experts and Melanie Gorman!
I love her weekly coaching calls and always learn so much from each one. She is articulate, wise, warm, talented and funny! She knows how to speak to the problems we face as experts and writers, and gives advice, support and inspiration to help each of us reach beyond our goals.
I have also had the privilege of being coached by her on SEO and other important issues, and our calls have added value to my blog posts, to my website, to my business, and also to my life – as I now consider her a dear friend and one of my favorite mentors.
I encourage everyone with a message to share that helps others to do yourself the favor of joining YourTango and getting the help of Melanie Gorman. She's the Best!