What To Post On Instagram To Get Likes In The Quickest Way Possible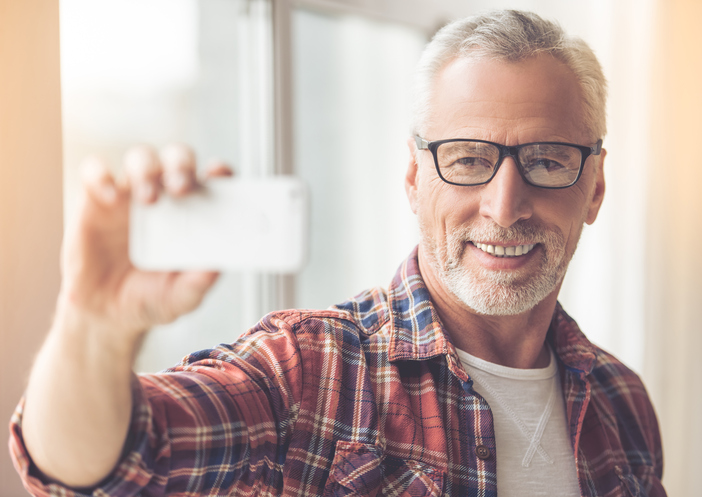 Instagram is one of the best social media tools you can use to grow your personal brand. Not only does it connect you with millions of active monthly users, it does so via a highly-visual and interactive format.
This offers endless possibilities for connecting with your intended audience on a personal level since the right pictures can draw in people more than any ad ever could. And it does so in an organic and authentic way.
Instagram allows you to create an online "personality" for your business, which can boost your marketing success when done well.
So how can you use Instagram to grow your brand? And what should you post on Instagram to get more likes?
Here are 5 tips for what to post on Instagram to get likes in the quickest way possible:
1. Blue photos.
According to the analytics firm Curalate, featuring blue images can increase your number of likes on Instagram up to 24 percent, and for a good reason. The color blue is relaxing, and most people look at it for a more extended amount of time. And while you're at it, avoid red and orange photos, which received the fewest number of likes.
2. Zoomed-out images.
The findings from Curalate also confirm that zoomed-out photos with background space are better than tightly-cropped images at gaining likes on Instagram. Why's that? Because photos with background space attracted 29 percent more people than cropped ones did.
3. High-quality shots.
A great photo can make all the difference when you're trying to gain more followers. That's why it's important to plan your content out in advance, so you're never forced to use a crummy shot in a pinch. With so many photos to scroll through, only the best ones get the likes, so keep framing, clarity, and lighting in mind when planning out your posts.
4. Cohesive content.
If you're using your Instagram to attract new customers, you have to recognize that it's the first snapshot your potential client will see of your brand — so your entire feed needs to look cohesive and clearly defined. Plus, if it's not visually appealing as a whole, then your brand won't appear as professional-looking as it should and you won't get as many likes. Stick to a single filter or main color palette to create a consistent theme that will get you more likes.
5. Trending content.
Figure out which hashtags are currently trending by using a free app, like Tagstagram Lite and then find on-brand photos that would allow you to chime in on that conversation. It's a way to become a part of a timely discussion and reach a whole new audience in the process. One rule of thumb: Don't use more than 5 hashtags. It's better to use fewer, highly-focused hashtags than too many broad and less meaningful ones so you attract the right followers.
6. Giveaways.
Running a giveaway is one of the best ways to get more likes and increase your audience quickly. Consider giving away a free workshop or podcast download. When using this strategy, make sure you require followers to "like and tag a friend to enter" so you're growing your likes and brand awareness simultaneously.
There are lots of ways to grab exposure for your business online. If Instagram is your preferred social media channel, learning what to post on Instagram to get likes is key to making it work. Oh, and don't forget to BE SOCIAL on the site. It is social media after all! Find some like-minded folks to follow and share their stuff. You'll be surprised how often that gesture of kindness is rewarded.
Need help learning the tricks of the trade to market your counseling, coaching or healing practice online? We have the answers you need. Let us help you grow your brand's influence on social media today. Schedule a free consultation with our team and let's explore the best way to help your business grow.