Why Therapy Websites Need SEO (Search Engine Optimization) + Why You Need To Start Now To Be Successful In The Future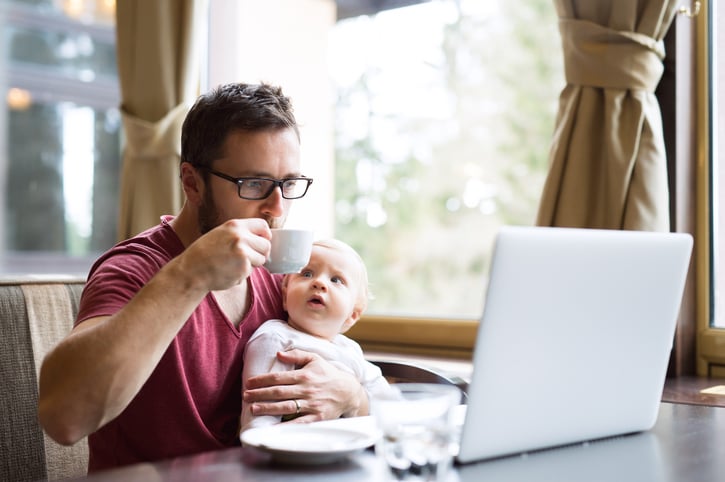 In the grand scheme of all that you can do to build your practice, a discussion on SEO is one of the most important conversations to have.
First, let's start with some definitions. SEO stands for search engine optimization. That is the process and work done to get the pages on your website to rank highly in search. An optimized website is one that is full of words that potential clients type into a search engine (Google, Bing or Yahoo!) when they look for help.
When the words on your website match the queries done on a search engine, people are led to your site to explore what you offer. The better you are at wording your pages (by using good keywords) the easier it is for potential clients to find you.
And, it's a numbers game to a great degree. Websites with a lot of synergized content between the landing pages and the blog posts do better than websites that either have very little content or have too much variety in the topics. In other words, your website is rewarded by the search engines when you prove to Google/Bing that you are the bonafide expert in your field.
It's important to understand that the rub with the Internet is that your status on Google isn't determined by your years in the field or your professional reputation, but rather by how well you write about your expertise.
Typically, it works like this: the client asks Google their question and Google lists in order the websites that most authoritatively deliver on the answer.
Google doesn't just use the words on the page to decide who to list at the top. Additional factors like reputation, length of time online and how you're judged by your peers also come into play. But by and large, the goal of any search engine is to share with consumers the BEST results to their questions.
When search engines do this, consumers are happy; their needs are met and they're more likely to use that search engine again. So never forget that it's in Google's best interest to deliver the best answers to people's questions.
All-in-all, word on the street is that there are over 200 signals Google uses to determine which results to display at the top of a search page. So every time someone types in a search like "therapist, Omaha" Google looks at over 200 various factors to determine who makes it to the top. Knowing what those factors are is a closely held secret, but we do know a lot about best practices and the trends for what is on page #1.
How can an SEO strategy get your site to the top of search?
It's complicated. SEO is a science and an art. As soon as the science is out of the bag, the formula changes. Over the years we have come to believe that sites who follow "best-practices" consistently are the ones that are rewarded. Gaming the system or using black hat practices never works for long. So be careful if someone offers to magically get you to the top of the search results. If it works at all, it's costly and it never lasts.
Unless you do it right.
The art of search is about discovering what your website and practice are all about and then delivering on your authority. Because so much of what happens with search is a mathematical formula, you have to take the time to explain your message across all of the pages of your site.
It's not about selling or convincing people, it's about proof.
In the digital age, your proof is found in the words, images, code, and structure of your website. The words you choose and how you place them on the page reflect back to search engines your proficiency on a topic. The more consistent you are, the better.
One of Google's critical SEO factors is something called E.A.T. It stands for Expertise, Authority and Trustworthiness. For most therapists, you already hold the credentials to verify your education and academic background, but making sure Google sees you as the credentialed expert you really are is a whole different matter. That's where SEO comes in.
An SEO strategy allows you to reflect back to Google its language who you are and what you do. You do this on your landing pages, blogs and any other content that's published for search engines to read.
Why does this matter? When you have a good E.A.T score, you are seen by Google as being an Expert with Authority and Trust. And that gives you a leg up on your competition.
How do you do this? By writing articles/blogs consistently and on topics your clients actually search for online. The trick (and it's no trick really) is to make sure you are covering topics clients actually care about. That's where the SEO strategy comes into play.
If you're ready to take this on yourself, consider the following plan:
Keep it simple: if you're an expert in anxiety, your website should reflect this expertise. If you're a specialist in trauma, your site should reflect this. An optimized site tells search engines (and clients) the kind of work you do, the issues you help heal, and how to find you solely by repeating on your pages the words people actually type into search to find help
Remember, SEO is not about spamming or stuffing the words into your copy. It has to be natural and relevant to the story being told on each individual page. Your website is really a book about your practice and ideally, there are keywords connected to every page that are a part of your overall formula.
Be consistent in your writing. One or two articles will rarely make a dent or difference to your practice. Therapy websites with good/solid SEO that performs for them by driving traffic and interested clients back to their pages do so because they have a lot of expertise to offer.
Know your audience and what they're interested in and then cover those topics regularly. Every therapist has a different set of expertise and ideally, your client pool shares the common areas of expertise that you are qualified to work on. In your writing, leverage that awareness so you attract the right kind of clients with your blogs.
Finally, be conversational and relatable. Clients like that.  🙂
When we work with clients, we define these keywords as a part of the brand and the promises the brand makes to clients. Once you know your keywords, then you can really work on optimizing your site.
The most critical step in this formula is that the language on your site needs to match how potential clients actually search.
Clients are not peers; they don't often have the same training or expertise that you do. They are more interested in finding help than examining your credentials.  Writing in the language of your clients will bring you more clients because they see that you can help them.
Potential clients can read your connection to their pain and your willingness to step into their shoes to offer support.
Think about this for a moment:
When a client calls you for an intake call, what do they say?
What are they struggling with or suffering from?
How do they frame their pain in words?
Therapists have all the tools in front of them to build thriving websites. It starts by looking at how clients search for information. Your best tool to evaluate this is by reflecting back what you have heard when a new client first reaches out for help. The intimate, vulnerable way clients ask for help mirrors how they search for it online.
It's not about manipulating clients, it's about being there for them when they are in need. No one knows how to do this better than counselors who are in the trenches alongside clients as they humbly ask for help.
By learning more about SEO and how to optimize your website, you become a better match for your clients in need. Ultimately, that is why it is important for therapists to build optimized sites: so more people in pain can find them.
The new model is advertising through action, not paying for an ad or gaming the system. In today's climate, you have to prove yourself to search engines and in exchange, you will be rewarded by seeing your web pages higher in search.  The higher you're placed, the greater the chance that a client will both find and hire you.
It really is that simple.
If you're ready to explore why therapy websites need SEO and you can do to get your SEO to perform better for your practice, reach out for a free consultation. We're happy to discuss what it will take for your business to achieve successful results.